Andiron Coffee Table
---
Add Protection Plan
What's covered
Length: 55"
Width: 31"
Height: 18"
Frame: Wood
Overall: Aluminum
To clean: Wipe with a damp microfiber cloth as needed to remove debris and oxidation. Warm water is the best option for cleaning stainless steel and will be the only cleaning required in most situations.

Treating stains: You may use a small amount of nonabrasive detergent added to water for stains. A drop of mild dish soap works well. Do not use bleach or chloride-based cleaners. Stubborn stains may require a commercial stainless steel cleaning product. These products can remove stains, protect against scratches, and polish the surface of the metal.
Carton Size: 33"D x 57"L x 20"H
Carton Weight: 188 lbs
A heavy-duty coffee table for off-duty hours
So strong you could probably jump on it. But don't, ok? This sleek aluminum industrial coffee table can seriously take a beating. Inside there's a hardwood frame offering tons of support. The outer aluminum shell appears aged to perfection with just the right amount of distressing. You'll love the large inset drawer that keeps your space looking orderly. Stash your remotes, controllers, DVDs, or games out of sight. This aluminum industrial coffee table is ready to be your relaxation wingman.

Practically indestructible
Good luck damaging this guy. *But please don't try.
In Real Life
Video taken by an iphone 12. No filters, No edits.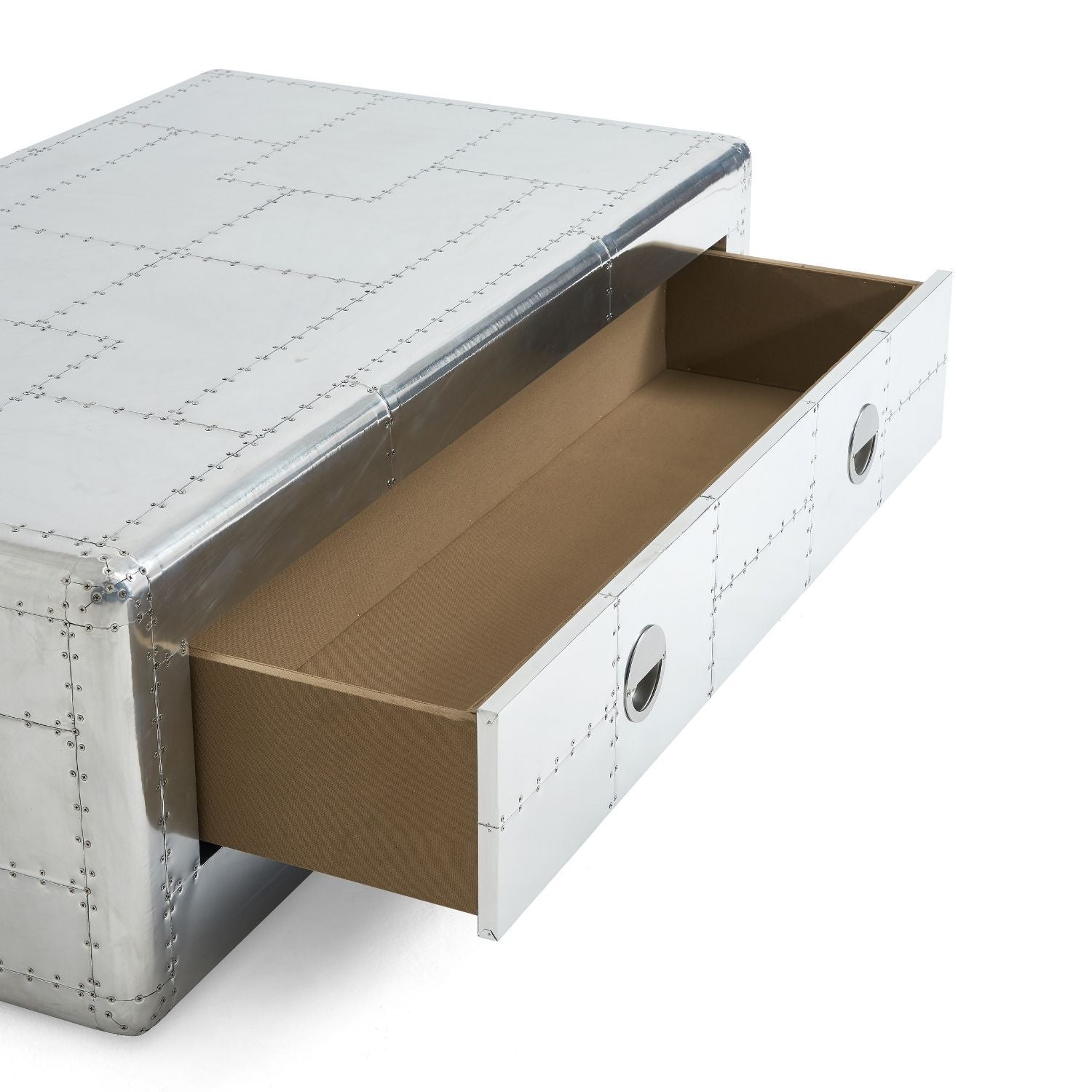 So much storage
Keep everything you need within reach thanks to the large built-in drawer.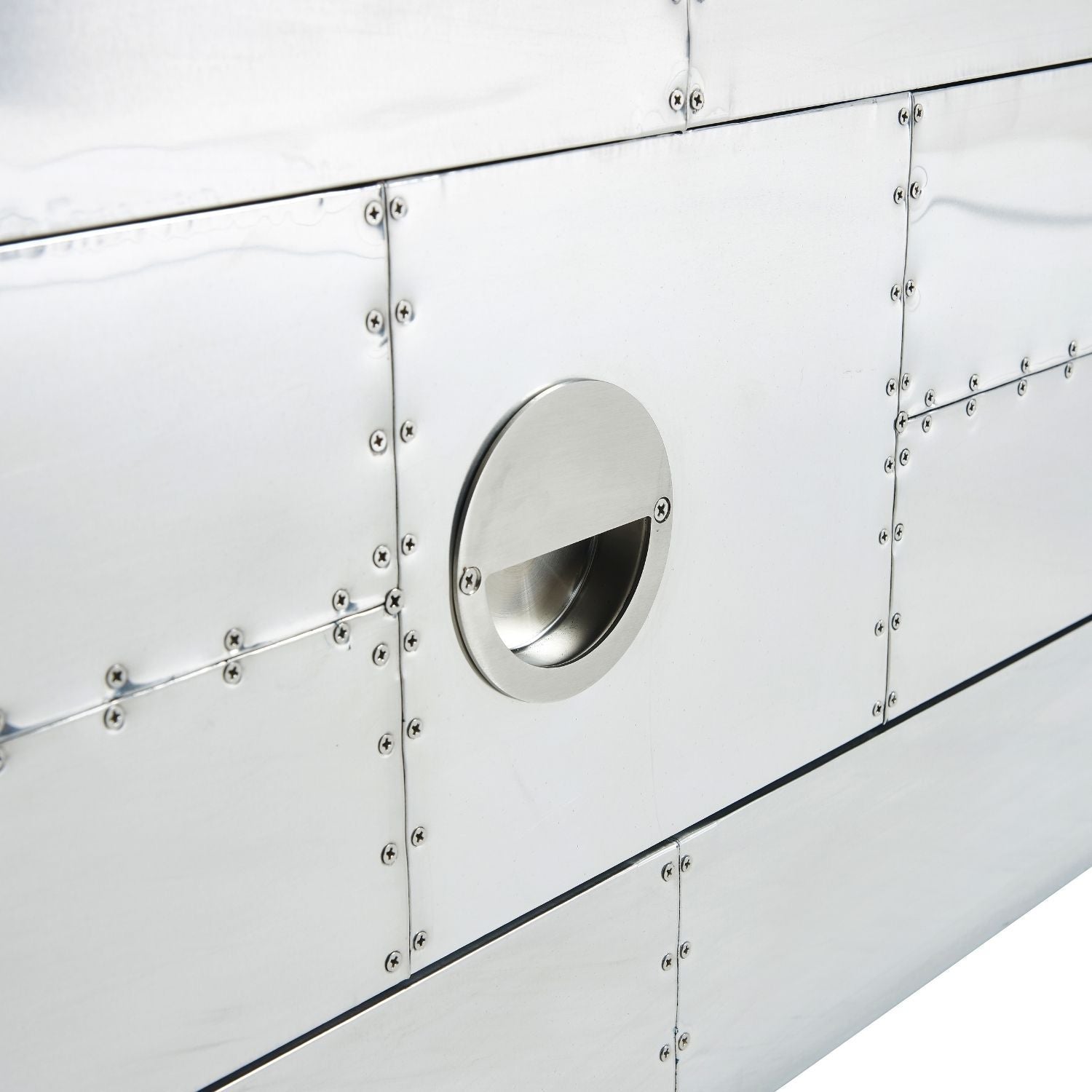 Industrial and minimal
Just the right amount of edge.
Dimensions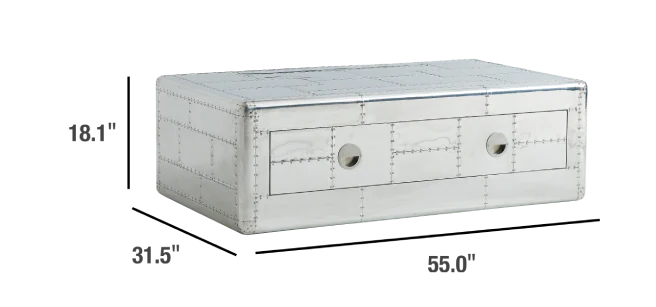 Dimensions
Length: 55"
Width: 31"
Height: 18"
This product has no reviews yet.