Portage Wardrobe
---
Add Protection Plan
What's covered
Width: 27.2"
Depth: 22.4"
Height: 71.3"
Frame: MDF Frame
Overall: Aluminum
To clean: Wipe with a damp microfiber cloth as needed to remove debris and oxidation. Warm water is the best option for cleaning and will be the only cleaning required in most situations.

Treating stains: You may use a small amount of nonabrasive detergent added to water for stains. A drop of mild dish soap works well. Do not use bleach or chloride-based cleaners. Stubborn stains may require a commercial cleaning product. These products can remove stains, protect against scratches, and polish the surface of the metal.
Carton Size: 24"D x 29"L x 73"H
Carton Weight: 101 lbs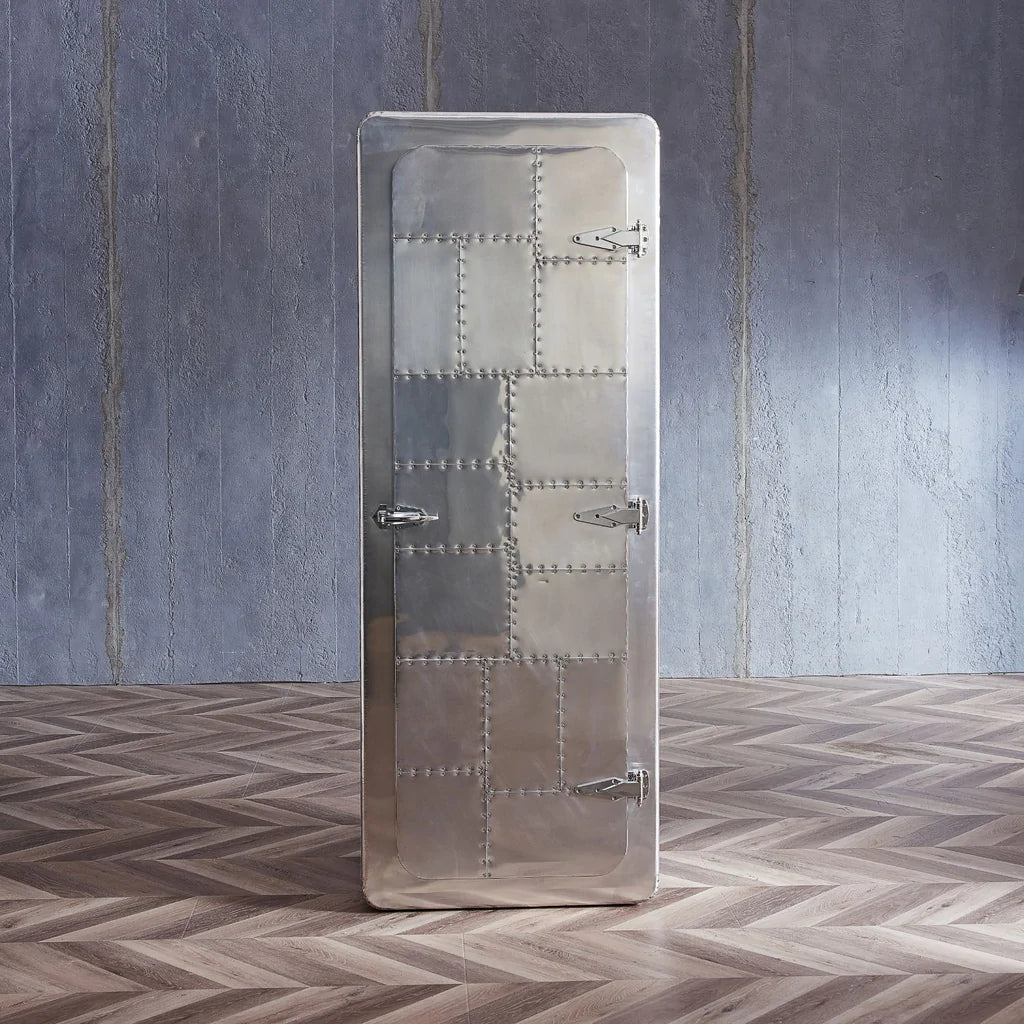 Real industrial materials, real industrial feel
The Portage Wardrobe features a shiny aluminum exterior covering a strong wooden frame with stylish and functional hinges and 'latch and strike' closure. Each Portage Wardrobe is equipped with 4 compartments inside for superior storage and organization. These wardrobes have a bit of a fridge vibe so would look great as a pantry in an industrial styled kitchen. They also bring a unique flair to the living room, dining room, or use it for extra storage in the bedroom.

Industrial style
Take that stainless steel commercial kitchen look, mix in a little garage vibe, add a sprinkle of patchwork for something different, you've got the Portage Wardrobe
In Real Life
Video taken by an iphone 12. No filters, No edits.
Storage done right
Standing 71.3" tall, with a width and depth of 27.2" x 22.4" the Portage Wardrobe is the perfect size for storing whatever you need - food, linen, clothing, or just stuff.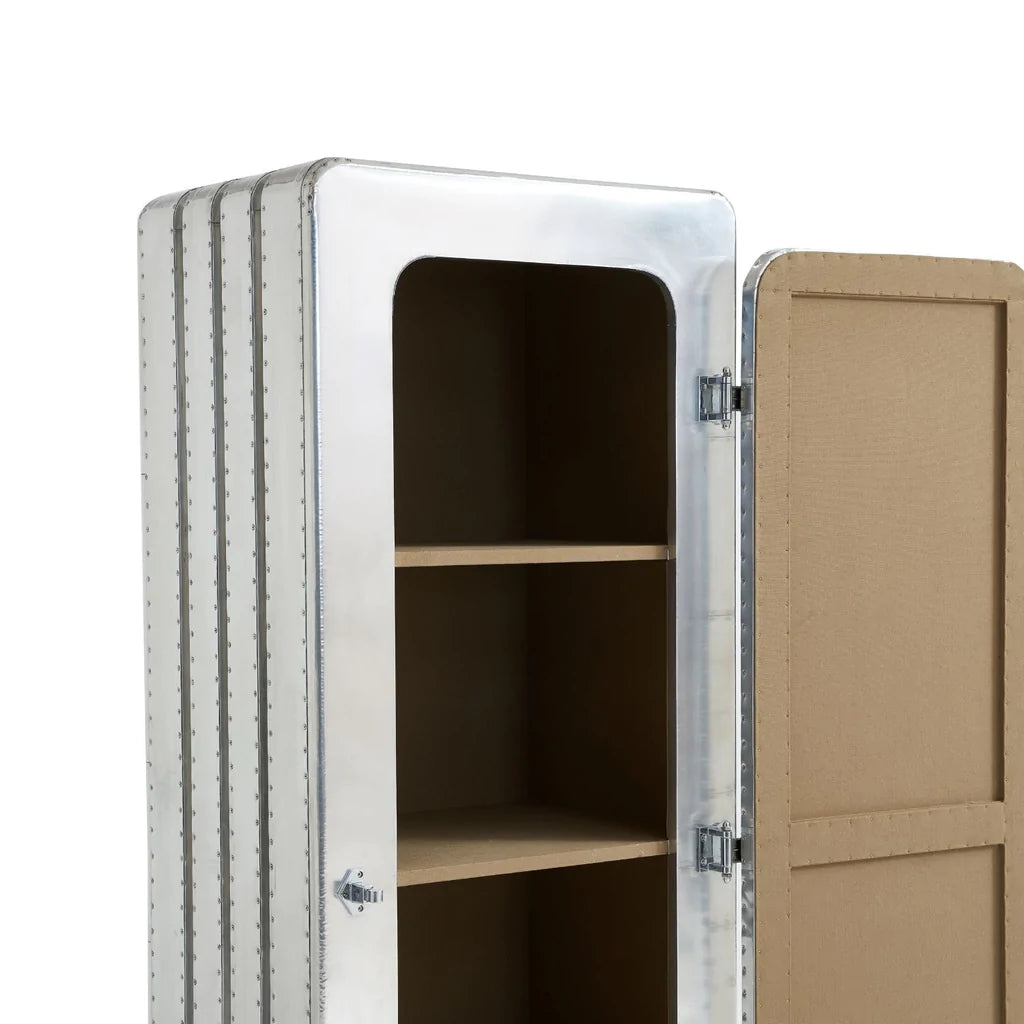 Sturdy construction
Built on a strong wood frame with a classy aluminum outer shell, the Portage Wardrobe is an accessory made to last.
Dimensions
Dimensions
Width: 27.2"
Depth: 22.4"
Height: 71.3"
This product has no reviews yet.