Buy 2 Get 1 Free
Anika Chair
---
Length: 19"
Depth: 17"
Height: 29"
Seat Height: 18"
Fabric: Boucle
Filling: Sponge
Boucle is a heavy fabric that is made of looped yarn and is highly textured. This high-fashion fabric is luxurious and soft.

To clean: Vacuum the upholstery moving it from left to right in short, overlapping lines.

Treat stains: Dab away any excess liquid immediately. Use a clean, damp cloth to dab and lift away any stains. Do not rub a stain in or push it further into the fabric. Use a soft, clean cloth, a natural sponge, or a soft-bristle brush with a mild solution of soapy water. Avoid a continuous back-and-forth motion and move from the edge of the stain toward the center.

For stubborn stains, use an upholstery spot-cleaning product and follow the directions on the label. Be sure to remove any solution by dabbing the area with a clean, damp cloth or sponge. Vacuum with the upholstery brush attachment once dry to restore original texture.
Carton Size: 23"L x 22"W x 30"H
Total Carton Weight: 21.38 lbs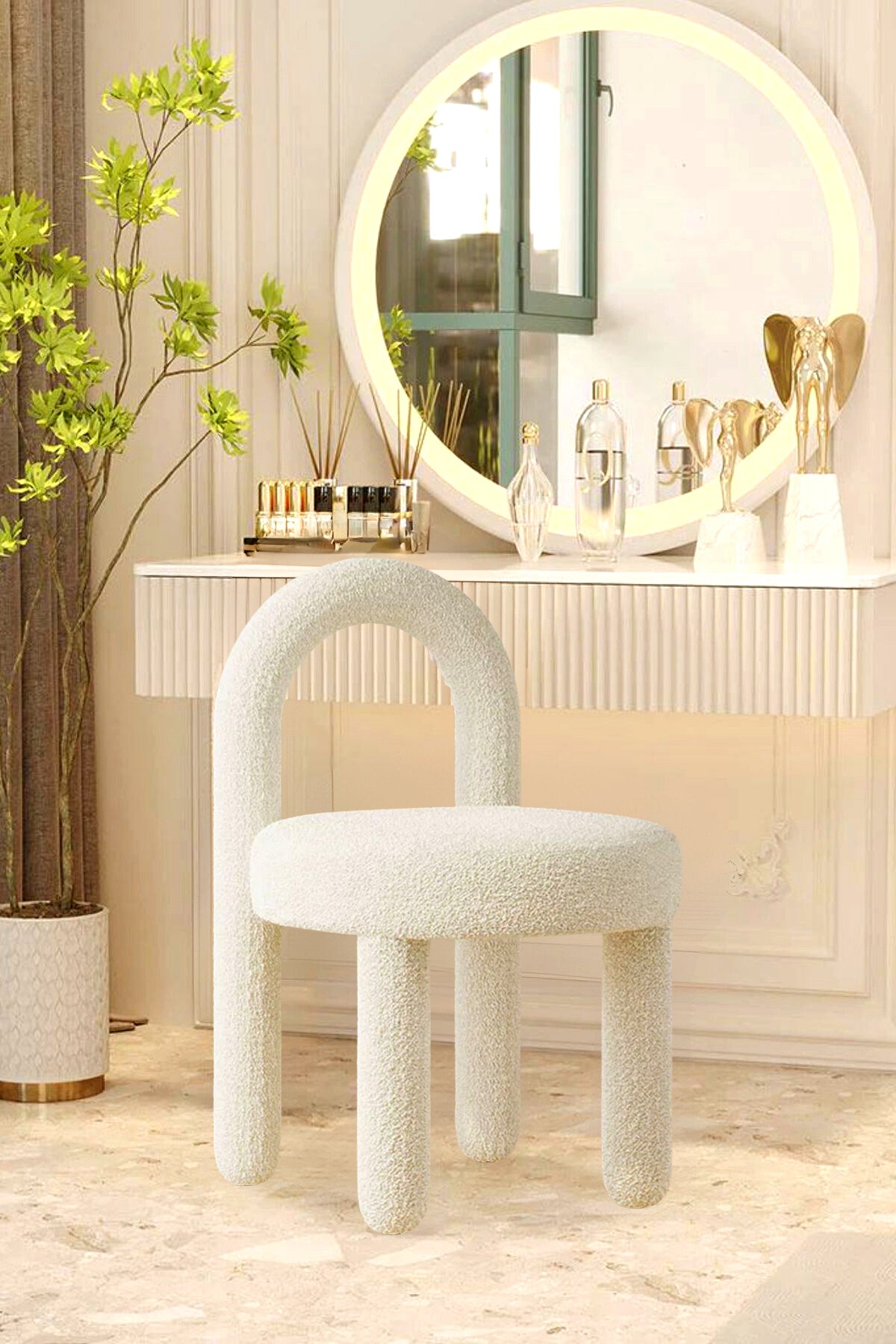 Furry chic
Introducing this furry chic chair, your new best friend for getting dolled up in style and comfort! With its plush, fluffy design, this chair is the ultimate blend of glam and cozy.
The cozy companion
The ultimate dressing chair made with a soft foam and lamb-wool-feel boucle fabric. Snuggle up and get ready in comfort with this furry friend by your side.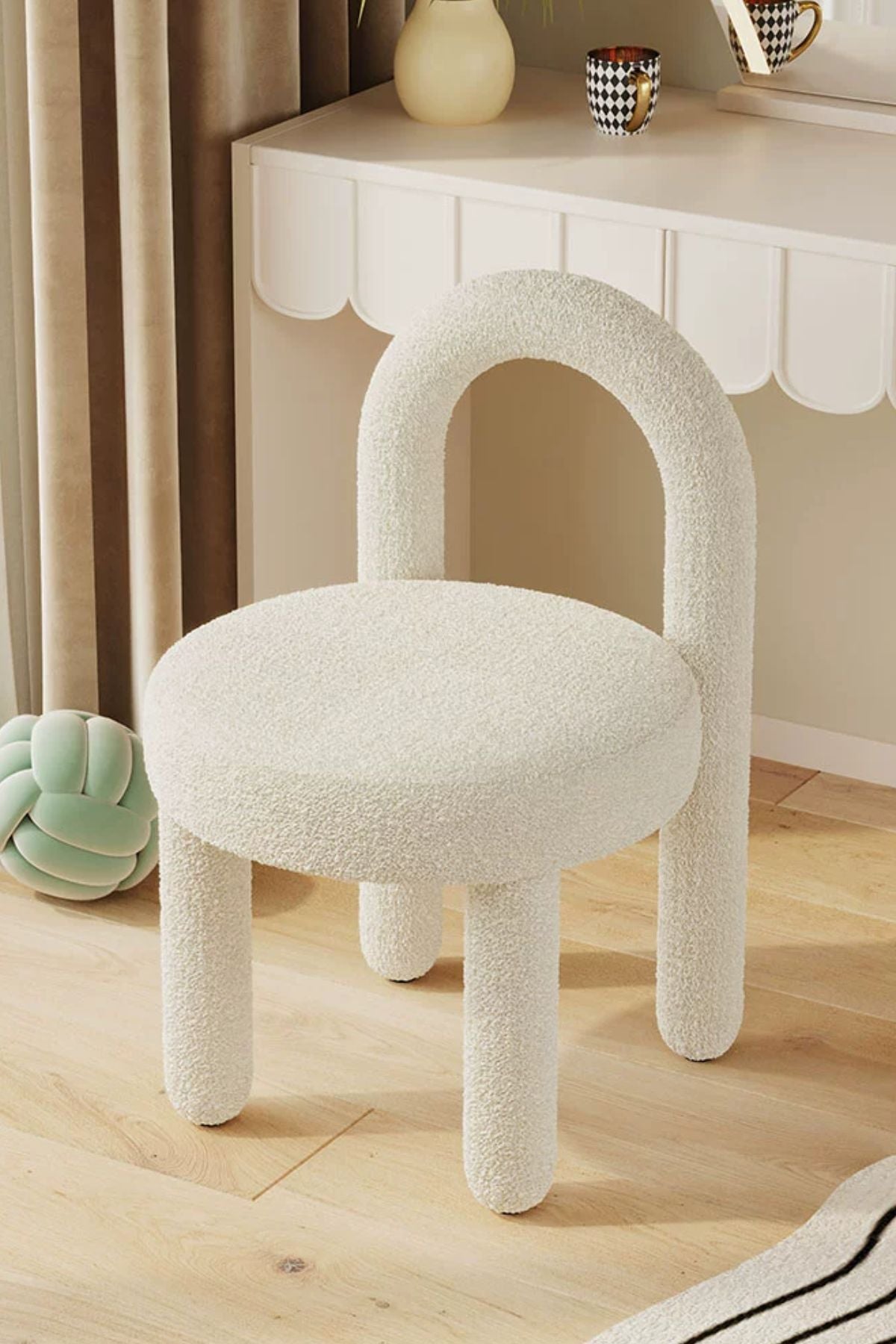 Cuddle corner
This sturdy and durable piece is the perfect companion for dressing up having cozy nights in or for when you just need a warm hug.
The Beauty Throne
Take your rightful place on this beauty throne, a dressing chair fit for a queen! Say goodbye to lackluster mornings and hello to feeling regal every day with this chic and comfortable addition to your vanity.
This product has no reviews yet.