Buy 2 Get 1 Free
Cappuccino Desk
---
Wood furniture is beautiful, easy to care for, and classic. Quality wood furniture can last generations when properly maintained.

To clean: Wipe away debris with a damp, cotton cloth. You may use mild soap on a damp cloth if needed. Always test first on an inconspicuous area. Remove any soap with a clean damp cloth. Wipe dry with a clean cloth. To remove dust, use a microfiber or disposable duster or a vacuum cleaner with an upholstery brush to dust the entire surface. This will prevent excessive soil build-up in the weaving. To remove any stubborn build-up, use a soft-bristled toothbrush or blast compressed air in tight areas to dislodge dust and dirt.

To protect: Keep your wood furniture away from any heating source, moisture source, vent, and direct sunlight to prevent fading, discoloration, and warping.

For minor touch-ups: Minor scratches or dents - rub a color-matched marker, shoe polish, or furniture pen over the damaged area to make it less noticeable.
Small
Carton Size
Box 1: 58"L x 30"W x 4"H
Box 2: 18"L x 45"W x 76"H
Box 3: 19"L x 49"W x 73"H
Total Carton Weight: 165.3 lbs

Medium
Carton Size
Box 1: 66"L x 30"W x 4"H
Box 2: 18"L x 45"W x 76"H
Box 3: 19"L x 49"W x 73"H
Total Carton Weight: 187.78 lbs

Large
Carton Size
Box 1: 74"L x 30"W x 4"H
Box 2: 18"L x 45"W x 76"H
Box 3: 19"L x 49"W x 73"H
Total Carton Weight: 211.15 lbs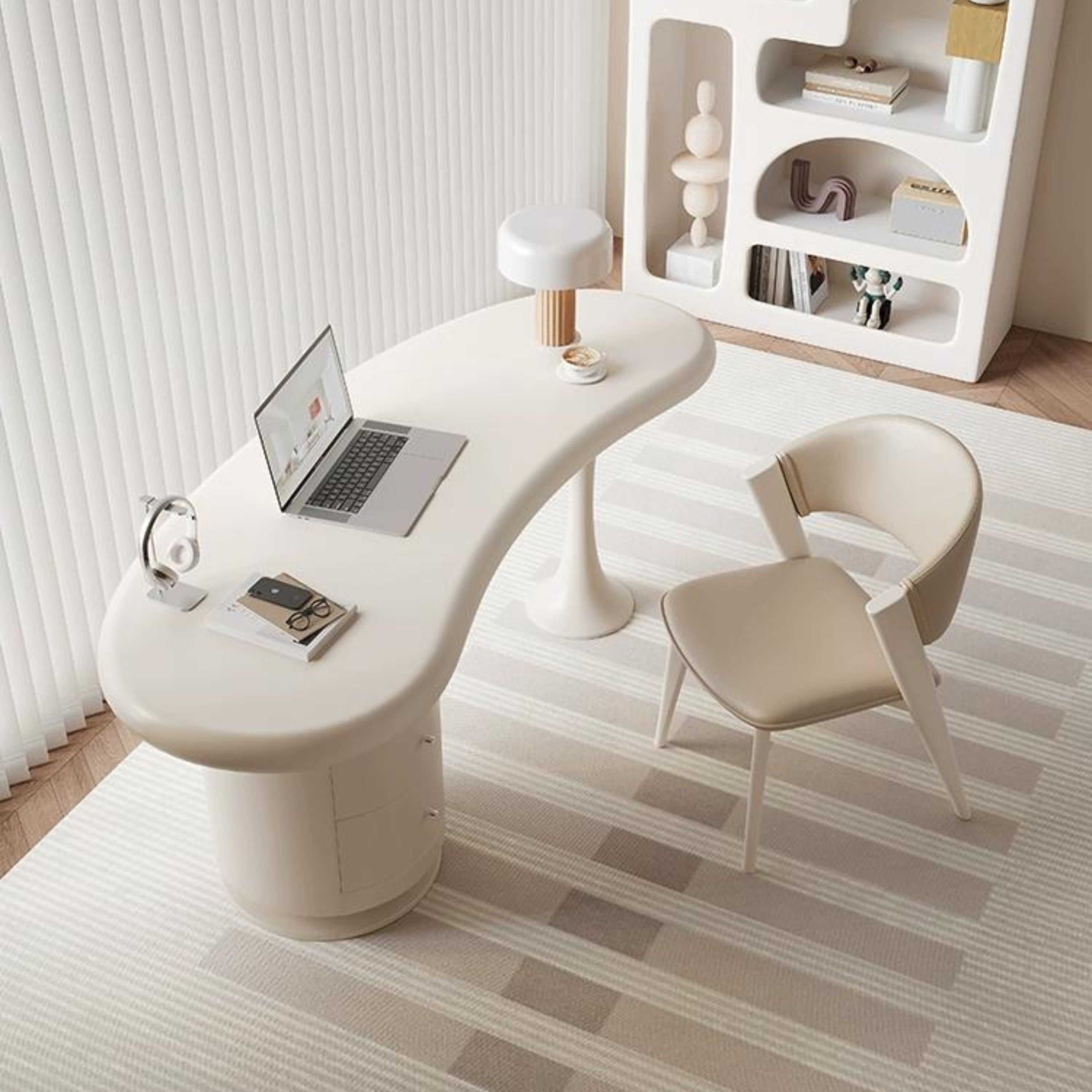 Slay your workday
Are you tired of being chained to a dull, lifeless workspace? Look no further than our working table with drawers! It's time to slay your workday and unleash your inner productivity queen (or king) with style.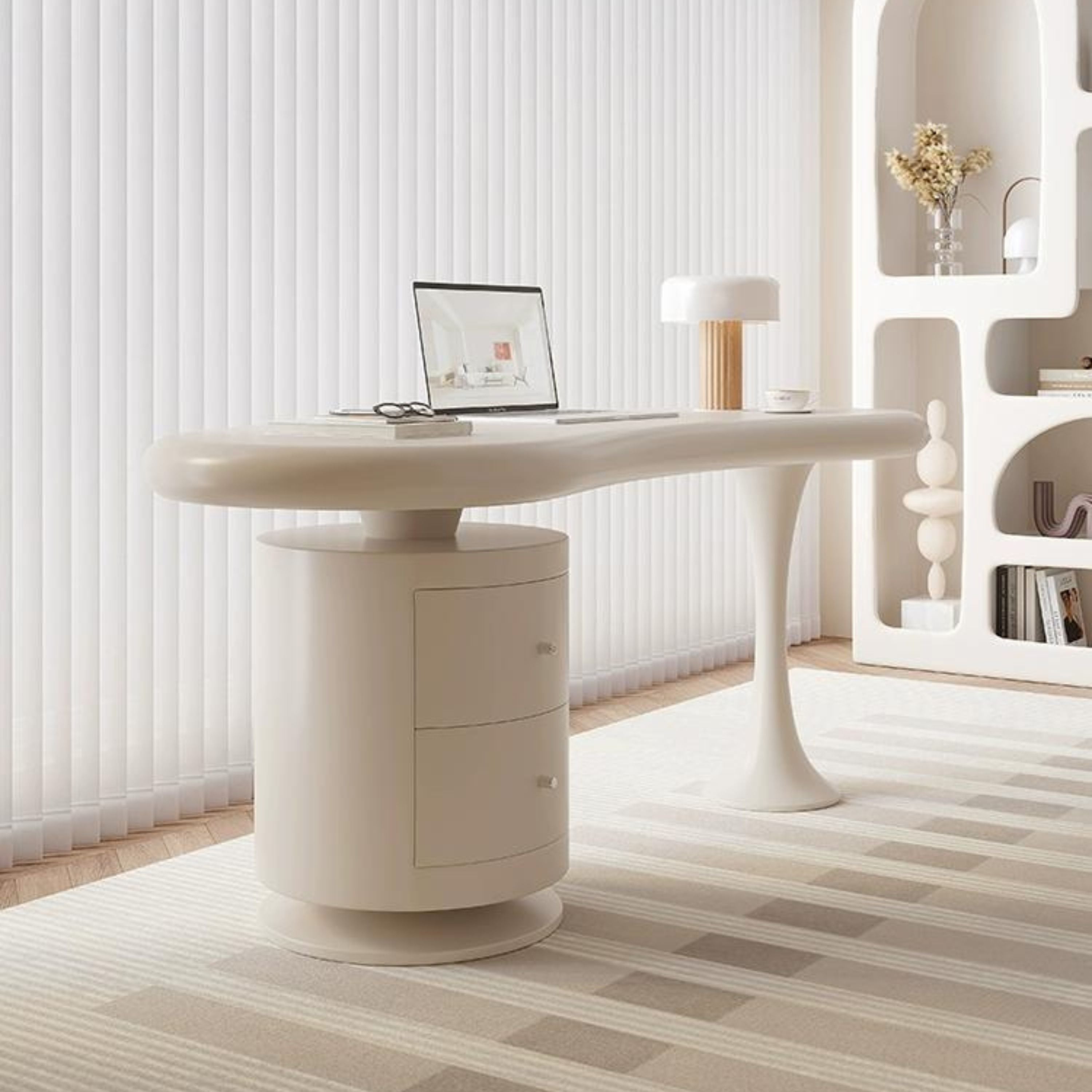 Stash your stuff in style
Looking for a study table that is big enough to fit your dreams, snacks and a plant or two? This wide and spacious office table with drawers is the answer to all your organizational prayers, and with a sleek and stylish design, you'll look forward to getting work done every day.
Study-sturdy
The desk that's both stylish and sturdy enough to handle all your late-night work even study sessions. With drawers to organize all your clutter, and legs that won't wobble like your post-exam brain, you'll be set to conquer whatever comes your way.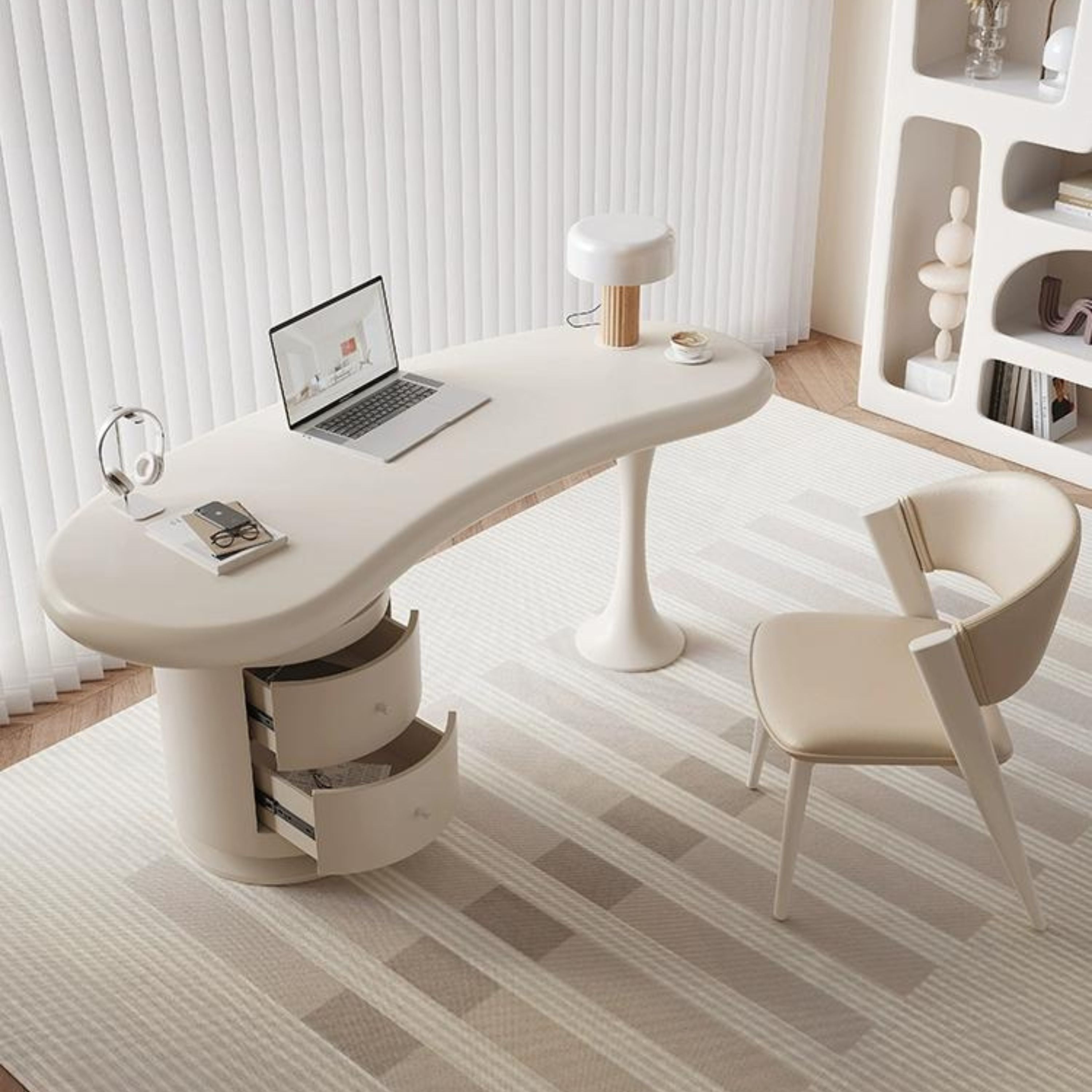 Clutter-Free Zone
Transform your workspace into a clutter-free zone with our sleek table! Equipped with two spacious drawers and a stylish design, this table is the perfect companion for anyone looking to work smarter, not harder.
Organize Like a Pro
The ultimate weapon for those looking to slay clutter and disarray. With ample space for books, folders, and all those elusive stationery items, it's time to tidy up like a pro and dominate that to-do list like the boss you are.
This product has no reviews yet.