Groot Dining Chair
---
Add Protection Plan
What's covered
Width: 34"
Depth: 26"
Height: 30"
Frame: Stainless Steel Frame
Fabric: Velvet
Inside: Medium-Density Foam
To clean: To combat dust, it helps to sweep or vacuum your velvet furniture on a regular basis to prevent buildup. A gentle bristle attachment on your vacuum will prevent scraping and denting in the fabric. Mild creases can be removed with a steamer. Never iron velvet.

Treat stains: Stains on velvet can be gently removed with an absorbent towel. Blot the area alternating between damp and dry towels and dry towels until the stain has lifted or lessened. Do not rub staining liquids into velvet. This keeps the stain from working its way deep into the velvet pile, where it becomes harder to remove.

To maintain: Avoid prolonged contact with bare skin as the natural oils in human skin and hair create noticeable dark spots on velvet over time.
Carton Size: 24"D x 31"L x 31"H
Carton Weight: 44.09 lbs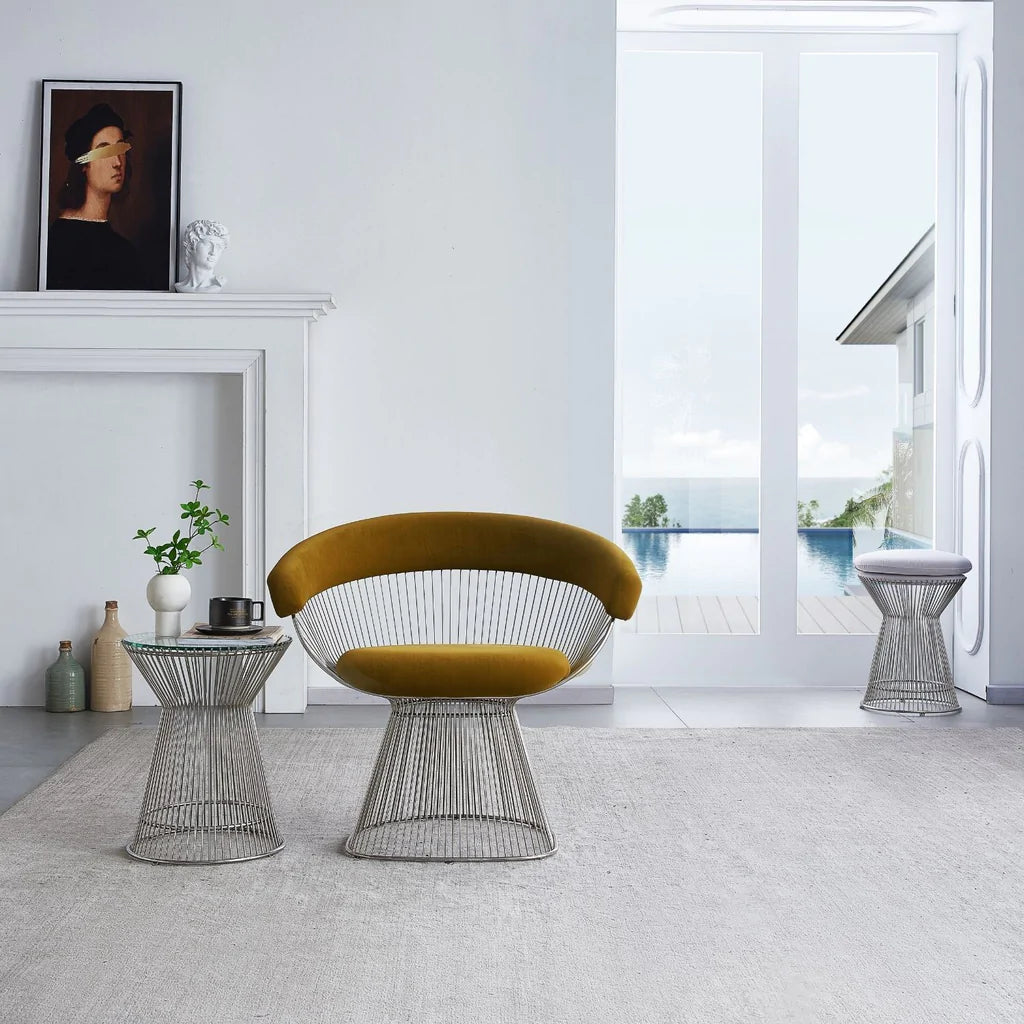 Looks so cool no one will mind eating leftovers
Groot Dining Chair is minimal in looks but maximizes resilience. The stainless-steel frame is built to last. The cushy seat and backrest are covered in a soft fabric. This minimal dining chair is easy to clean so you don't have to worry about little hands causing little spills. Grab the matching Groot Dining Table for a simple and complete modern dining space.

Pairs perfectly with the Groot Collection
Achieve that cohesive minimal look with the addition of the Groot Stool, Dining Table, and Side Table.
In Real Life
Video taken by an iphone 12. No filters, No edits.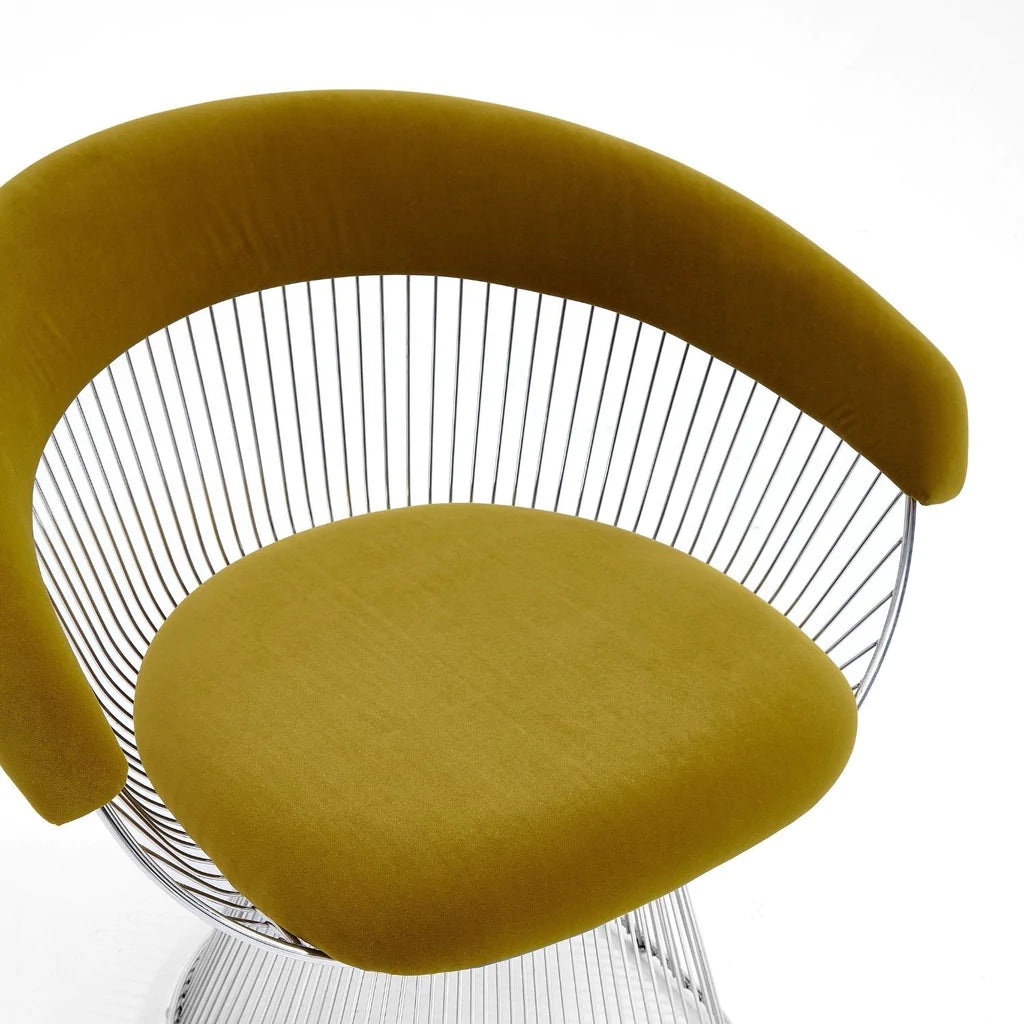 Comfy and stylish
Good looking with a cushy seat.
Kid-friendly
Easy to clean fabric and the sturdy stainless steel frame can handle a little tough love.
Dimensions
Dimensions
Width: 34"
Depth: 26"
Height: 30"
This product has no reviews yet.