Buy 2 Get 1 Free
Milano Recliner Sofa
---
Fabric: Leather
Filling: Sponge
Leather
Durable and low maintenance, leather will stay looking great over time with proper care. Leather is generally easy to care for with a few simple steps and a quick easy maintenance routine.

To clean: Vacuum with an upholstery brush by moving it from left to right in short, overlapping lines. Apply commercial leather cleaner as directed on its original packaging.

For spills: Leather can stain, especially with liquids so be sure to attend to any spills quickly. Water-based spill wipe clean with a white cloth dampened with distilled water, then left to air dry.
For more stubborn stain, future mild detergent with distilled water. Dampen a clean cloth or sponge with this mixture and apply gently to the spill. remove the detergent mixture with a damp cloth. Pat dry with clean, dry cloth.

Oil stains should be blotted with a dry, clean, white cloth. Excel oil will dissipate over time. If the stain causes discoloration, you may consider a leather degreaser to reduce the appearance of the stain.

To maintain: A leather conditioner will keep your leather soft and supple over time. We recommend applying a conditioner every 6 to 12 months to help your leather furniture maintain its natural oils.
Your perfect two-seat retreat
Looking for a cozy haven to share with your loved one? Look no further than our Milano Recliner Sofa, where comfort meets cuddles and relaxation is a double delight. Sink into its plush cushions and experience a retreat like no other, where every moment spent together becomes your own personal paradise.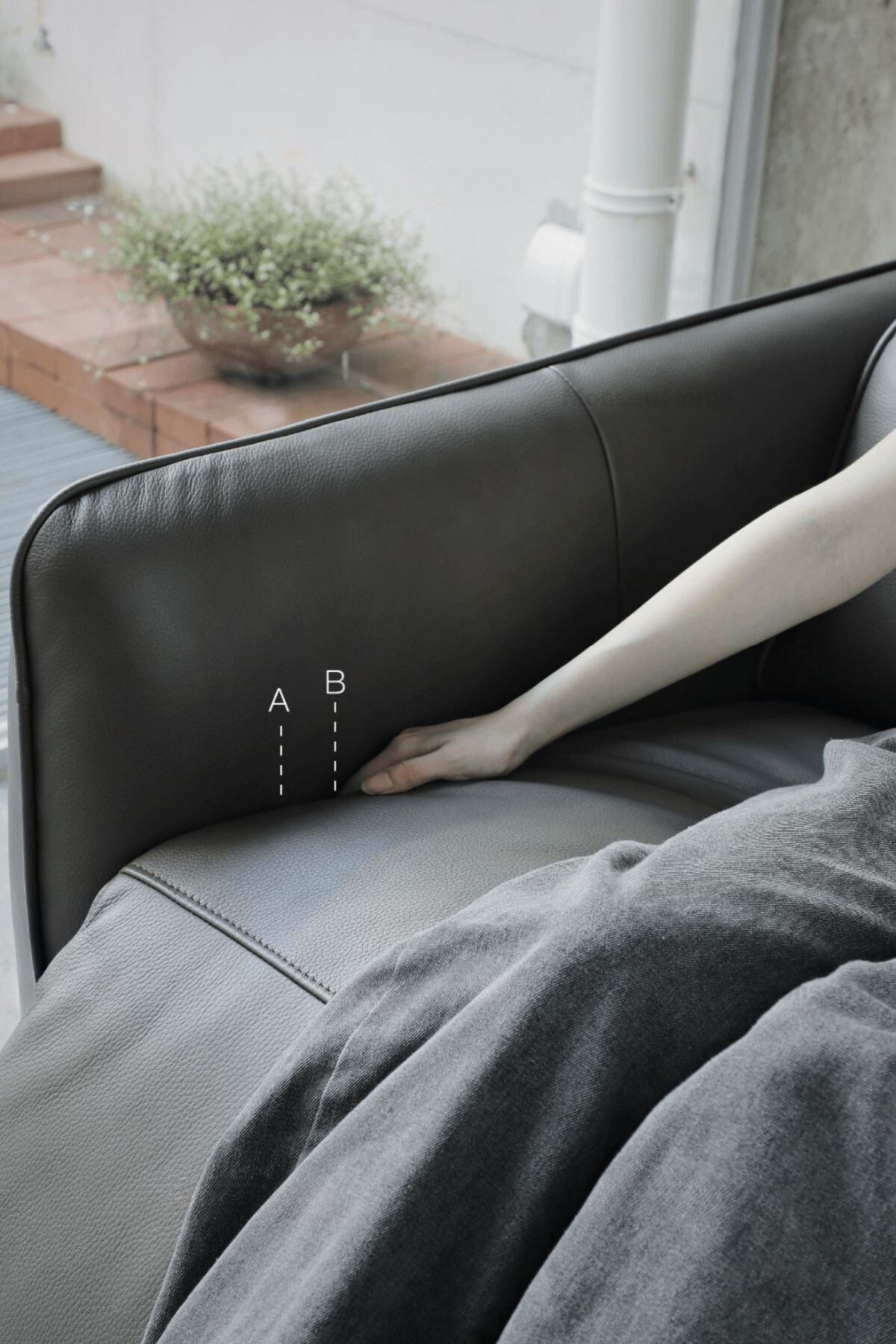 With the power of buttons
Made with leather fabric and a filling bouncy sponge, this sofa is perfect for sinking into after a long day. Plus, with its operated mechanism, you have the power to adjust your sitting angle up to 134 degrees! Press and hold the electric button A to go all the way and sink deep into comfort. Or press and hold button B to completely reset.
Double the comfort, twice the fun!
Designed to provide the ultimate comfort and relaxation for your back also. Whether you're binge-watching your favorite show or simply unwinding after a long day, this clever and cozy chair is the perfect partner for your posterior pleasures!
Kick back relaxation
Kick back and sink into pure bliss with our Recliner Two Seat sofa that effortlessly combines durability, sturdiness, and heavy-duty support, promising to provide a seating experience so relaxing, you might just forget the existence of Monday mornings!
The cuddle-comfy recliner
Every evening becomes a plush paradise where relaxation meets togetherness, creating the ultimate cuddle-comfy haven for you and your favorite snuggle buddy. So go ahead, take a seat and embark on a world of warmth and contentment – after all, happiness is always just a recline away!
This product has no reviews yet.