Oni Side Table
---
Add Protection Plan
What's covered
Wood: Teak Wood
Legs: Stainless Steel
Wood outdoor
To clean: Use a damp cloth to dust your furniture. You can also apply a gentle cleanser to give the wood a deep clean. We recommend an oil-based soap since it's free of harsh chemicals and easy to use. Work in small sections to make sure the surface is thoroughly cleaned.

To treat mold: During cooler, wetter months your furniture may develop mold. Allow the piece to dry out before approaching the spots. Next, scrub the surface with a dry brush until the mold flakes off. After the mold is cleared, check for any issues and allow it to dry again fully before cleaning further.

Peak-use seasons: During spring and summer, we recommend wiping down wood at least once a week with a damp cloth to prevent dirt and dust.

Metal Outdoor
The biggest risk for any outdoor metal furniture is rust and oxidation. However, it is easy to prevent rust with a simple routine.

To clean: We recommend using waterproof covers to take care of seasonal rain and dampness. Just be sure your covers are long enough to protect the bases or feet of chairs and tables.

Treating rust: The sooner rust is discovered, the easier it is to remove it. First, make sure to do a quick wipe down with a clean damp cloth but avoid the rusty spots. Then, use a DIY mixture of vinegar and water and simply brush the patchy orange spots with metal cleaning material or a steel wool pad.
Small
Carton Size: 42.9"L x 24"D x 9.4"H
Carton Weight: 26.5 lbs

Large
Carton Size: 42.9"L x 37.4"D x 9.4"H
Carton Weight: 34.9 lbs
Outdoor safe; recommend covering when not in use.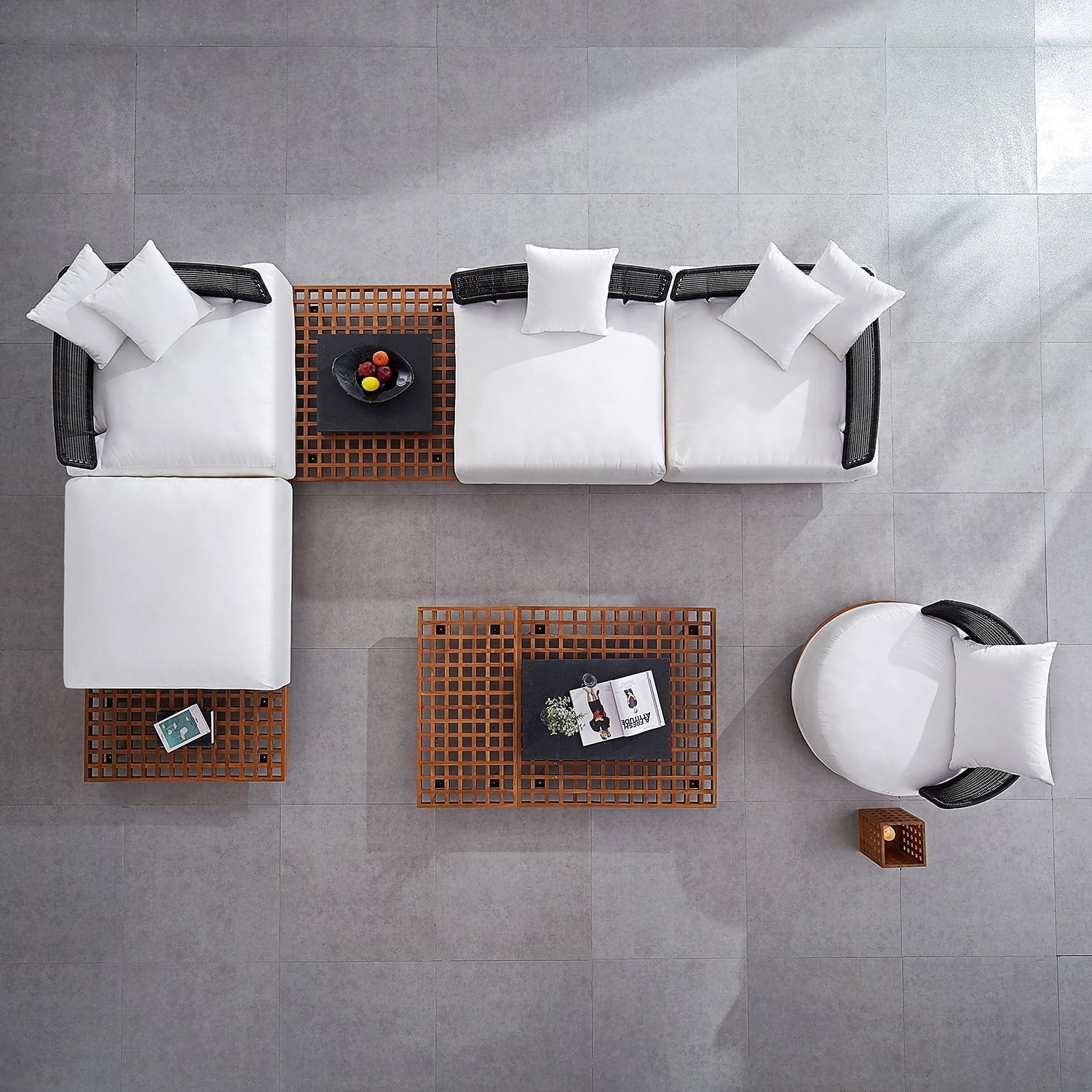 The refresh that makes your house a home
Sometimes when a room starts to feel stale and the furnishings seem to blur, a unique one-off addition is just the ticket. The Oni Side Table brings a distinctive freshness to your space nestled next to that cool modular sectional in need of reviving. It's extremely low profile works well for hosting a substantial vase or even a charcuterie spread fit for larger parties.

Pick your size
Offered in both a 23-inch and 39-inch table, it is sure to make for a distinctive addition to your space whether it be big or small.
In Real Life
Video taken by an iphone 12. No filters, No edits.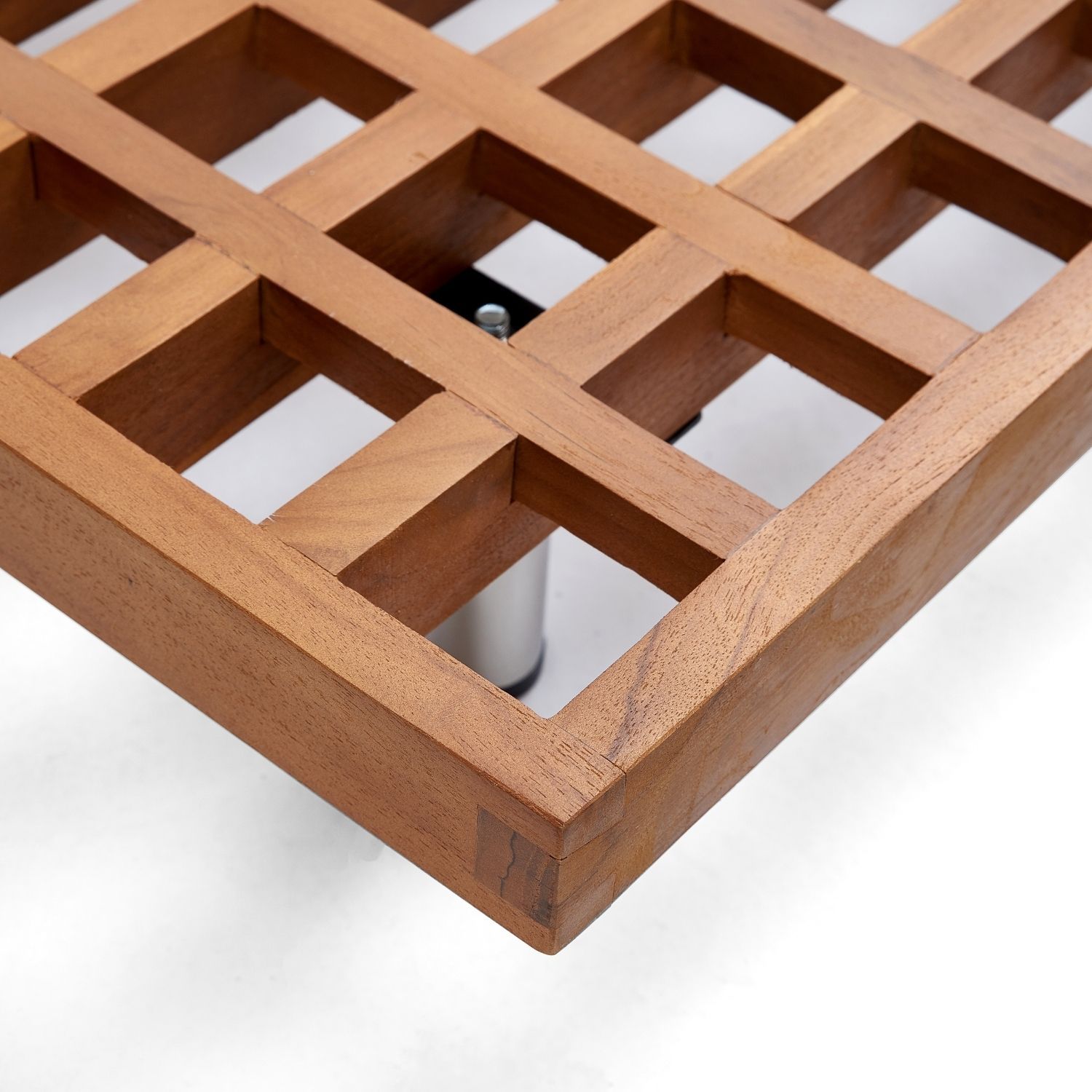 Notes from the sea
The geometric shapes in this piece also offer beachy wicker nuances that bring notes of the sea to both indoor and outdoor spaces. Take in the easy breezy beachy undertones as you relax beside this beautiful teak wood table.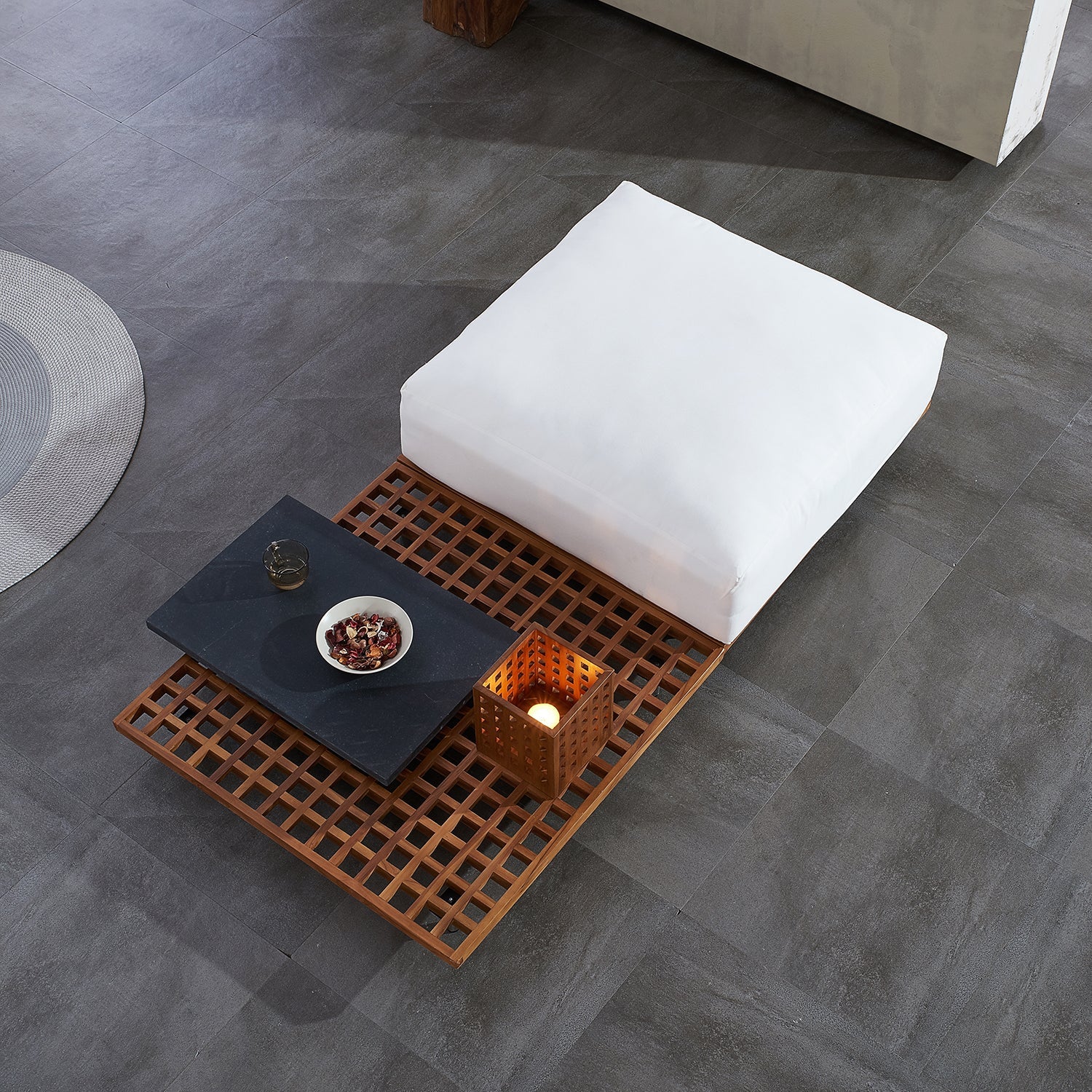 Next level versatility
Easily place a granite slab or large marble serving platter over one corner of the table to add more dimension. It works well for wine glasses and small plate appetizers, dressing up your table with ease.
Dimensions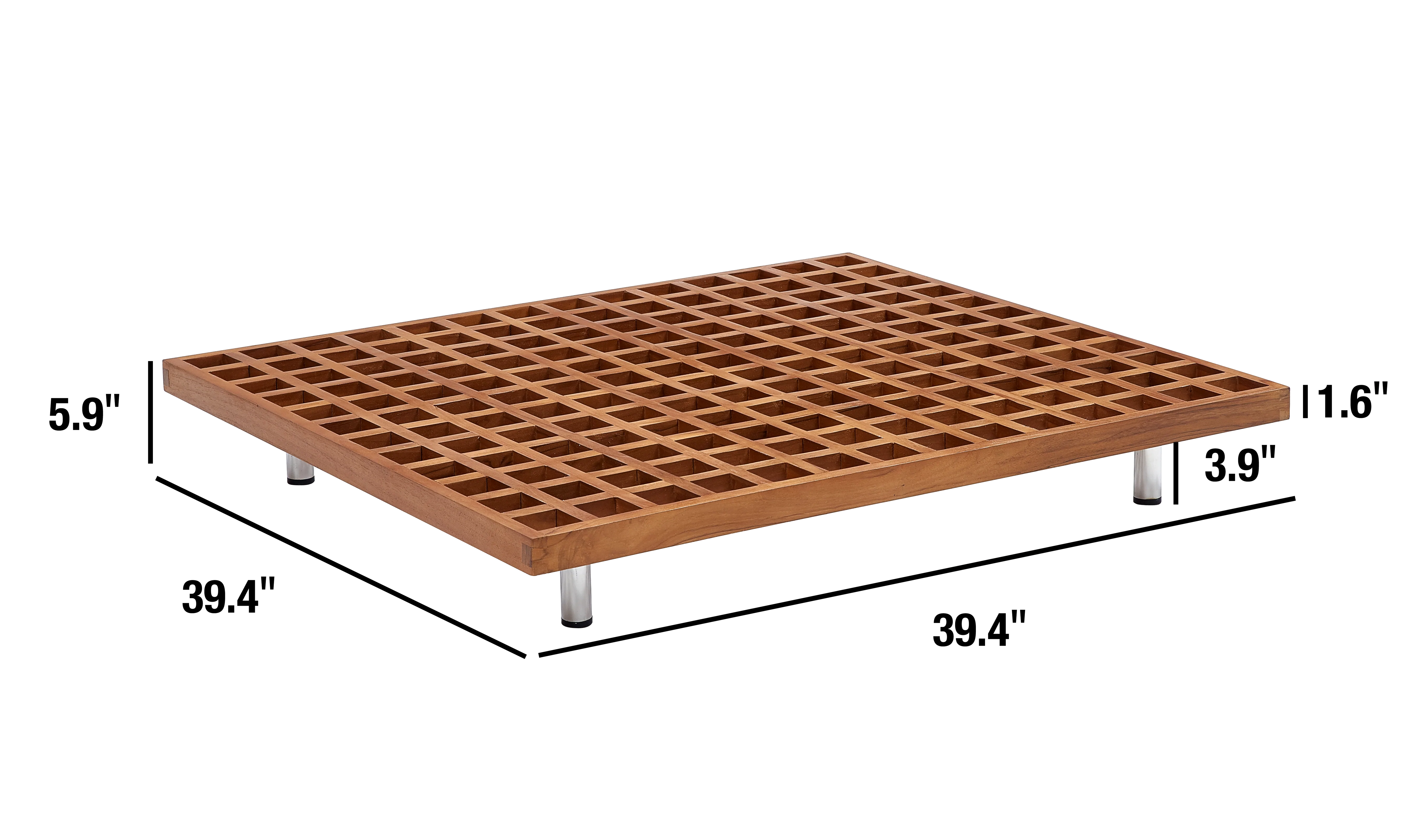 Dimensions
Small: 19.7"W x 39.4"L x 5.9"H
Large: 39.4"W x 39.4"L x 5.9"H
Legs: 3.9"H
This product has no reviews yet.