Sierra Nightstand
---
Add Protection Plan
What's covered
Width: 17.7"
Depth: 15.7"
Height: 15.7"
Overall: Made of MDF and PU Leather
Performance Leather is generally easy to care for with a few simple steps and a quick and easy maintenance routine

To clean: Vacuum the upholstery moving it from left to right in short, overlapping lines. This material is spot-clean only. Do not wash these covers in the washing machine.

Treat stains: Use a clean, dry cloth to dab and lift away any stains. Do not rub a stain in or push it further into the fabric. For water-based spills, use a white cloth dampened with distilled water then let air dry. For more stubborn stains, you may need to use a mild detergent diluted with distilled water. Dampen a clean cloth or sponge with this mixture and apply gently to the spill. Remove the detergent mixture with a damp cloth, pat dry with a clean dry cloth.
Carton Size: 21"x17"25" inch
Carton Weight: 33lbs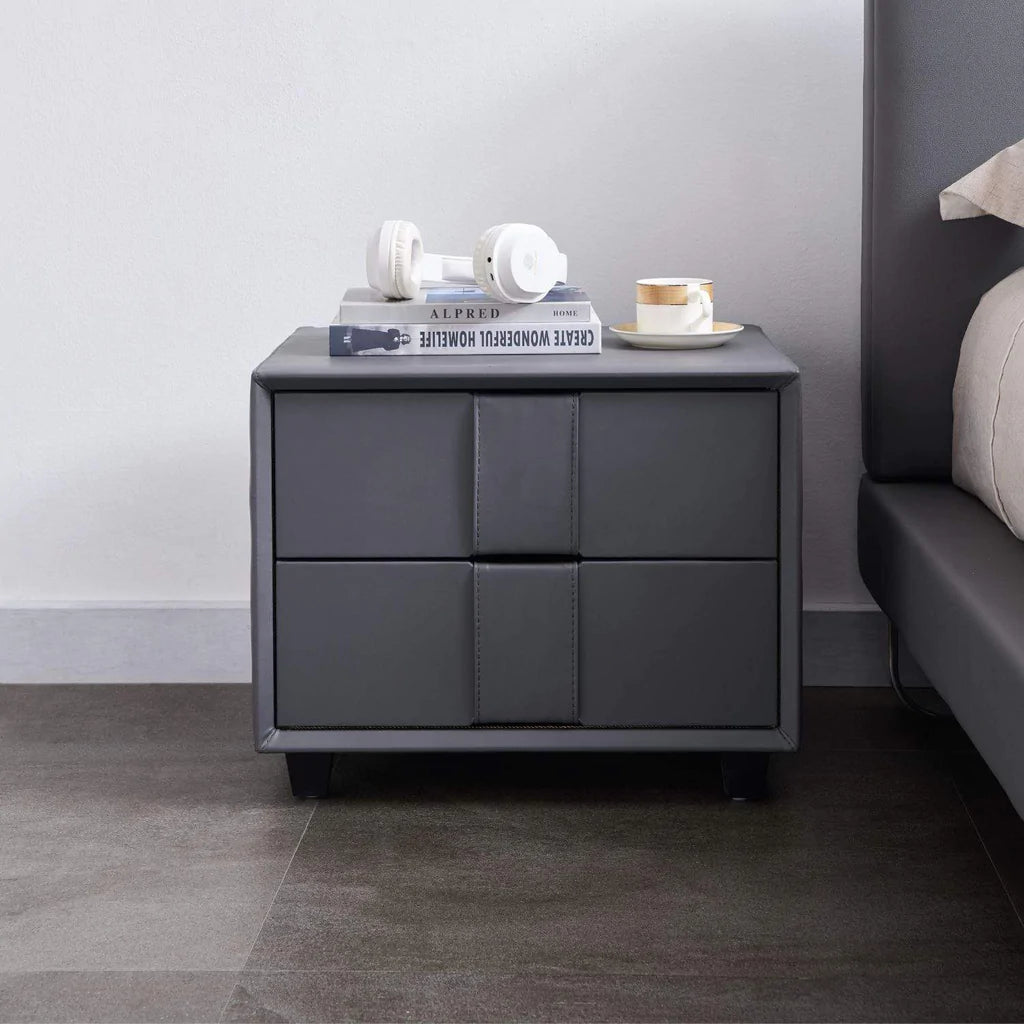 No clutter, no stress, all style
This bedside table carries a lot of weight. It's the perfect spot to rest your phone, lamp, book, or anything else you need at night. It also offers more than enough space to keep all of those things, and more, neat, clean, and out of sight during the day. On top of all that the Siera Nightstand has a subtle, yet unique style that compliments any modern room.

Modern style
Monochromatic and simple, the Siera Nightstand fits with most modern decor looks.
In Real Life
Video taken by an iphone 12. No filters, No edits.
Unique design
The wide vertical drawer pulls are an understated detail that always get noticed.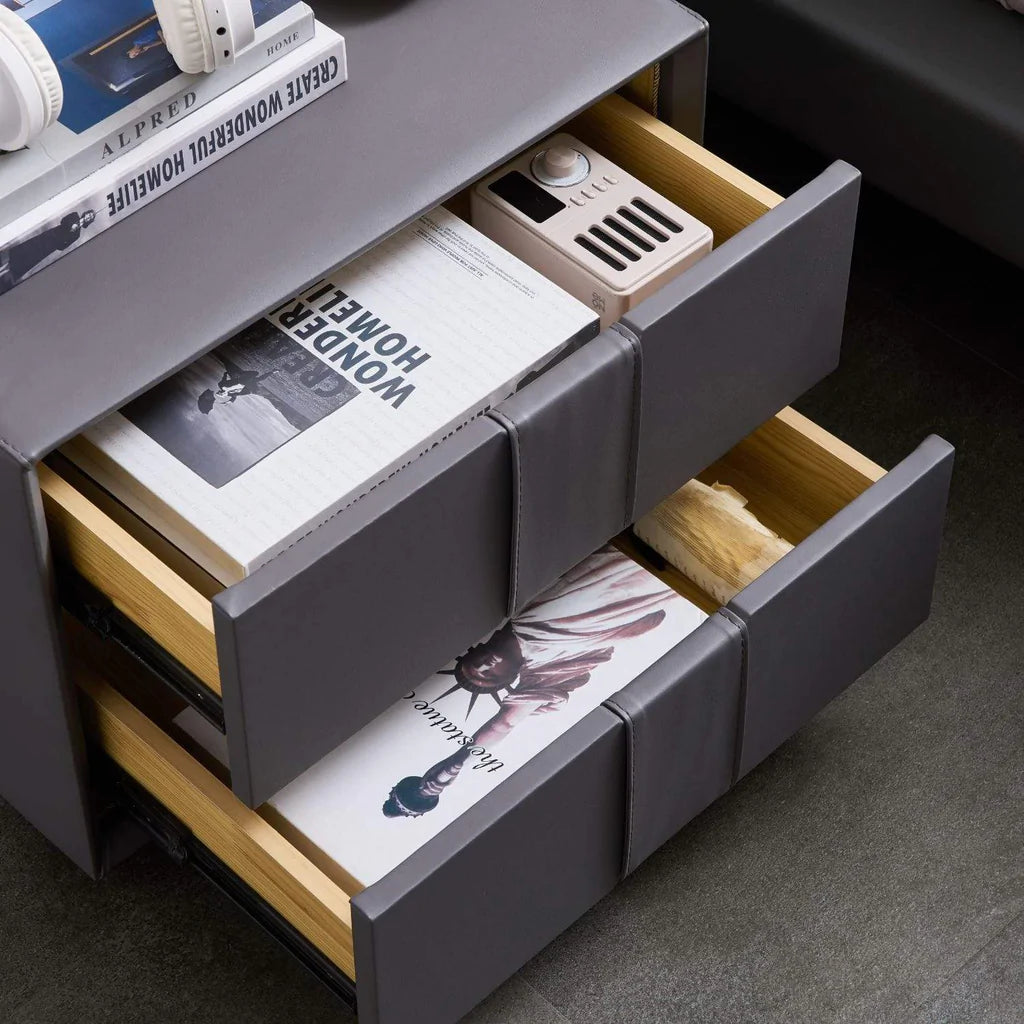 Plenty of space
Two large drawers provide ample room to keep all of your bedside necessities-clutter free and out of sight.
Dimensions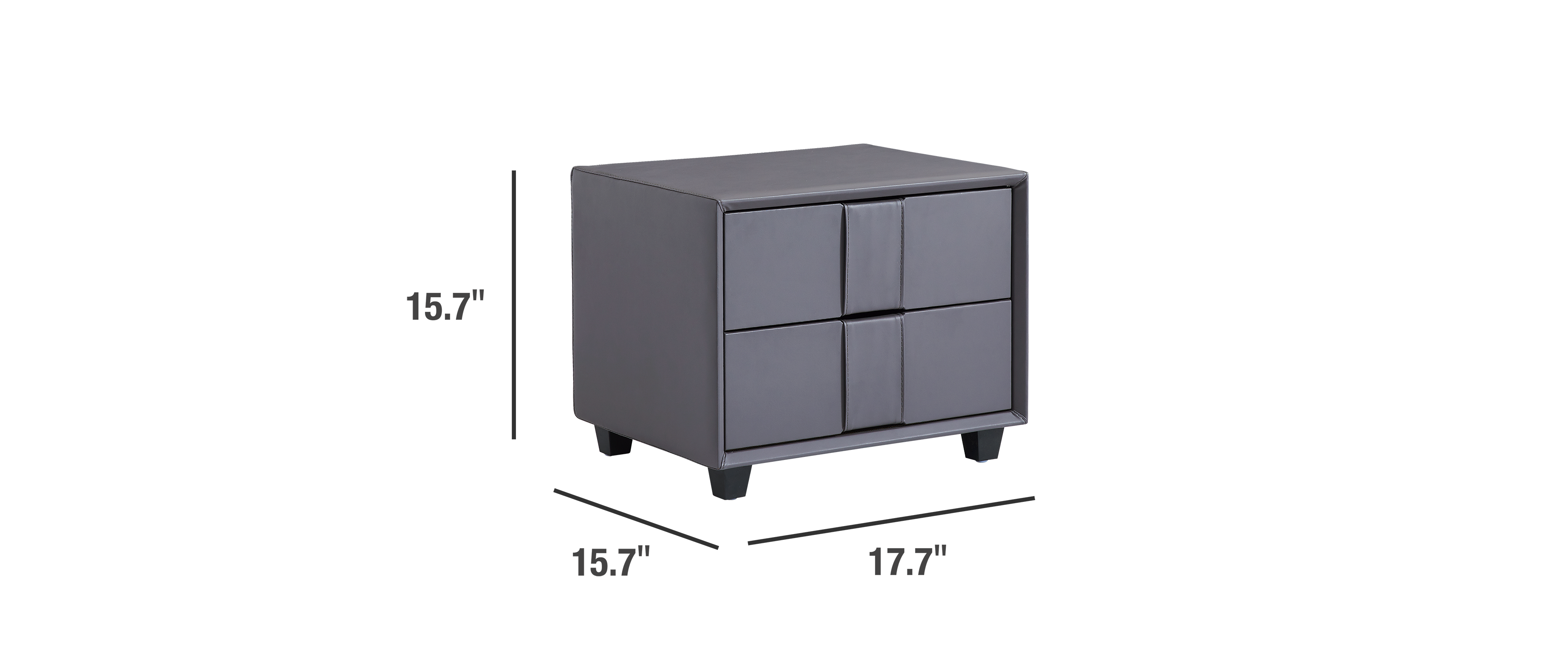 Dimensions
Width: 17.7"
Depth: 15.7"
Height: 15.7"
This product has no reviews yet.