Valolam Compact Sectional
---
Add Protection Plan
What's covered
Sofa: 70"L x 32"D x 27"H
Ottoman: 21"W x 21"D x 17"H
Frame: Solid Rubber Wood
Fabric: Polyester Linen
Filling: New & Recycled Medium-Density Foam
Legs: Solid Ash Wood
To clean: Vacuum the upholstery moving it from left to right in short, overlapping lines. It's important to keep linen-covered sofas out of direct sunlight to prevent discoloration.

Treat stains: Use a clean, damp cloth to dab and lift away any stains. Do not rub a stain in or push it further into the fabric. You may need to use a mild detergent for stubborn stains. Only use soft cloths or sponges. More abrasive scrubbing tools could damage the texture of the fabric.

Washing: Remove your covers, wash on a gentle cycle in cold water with mild detergent. Make sure the covers are zipped closed before putting in the washing machine. Line dry and replace while slightly damp. When drying, avoid clothespin or clips that could crease the fabric. You may use a steamer or warm iron to remove creases.
Carton Size
Box 1: 46"D x 32"L x 17"H
Box 2: 32"D x 25"L x 17"H
Carton Weight: 118 lbs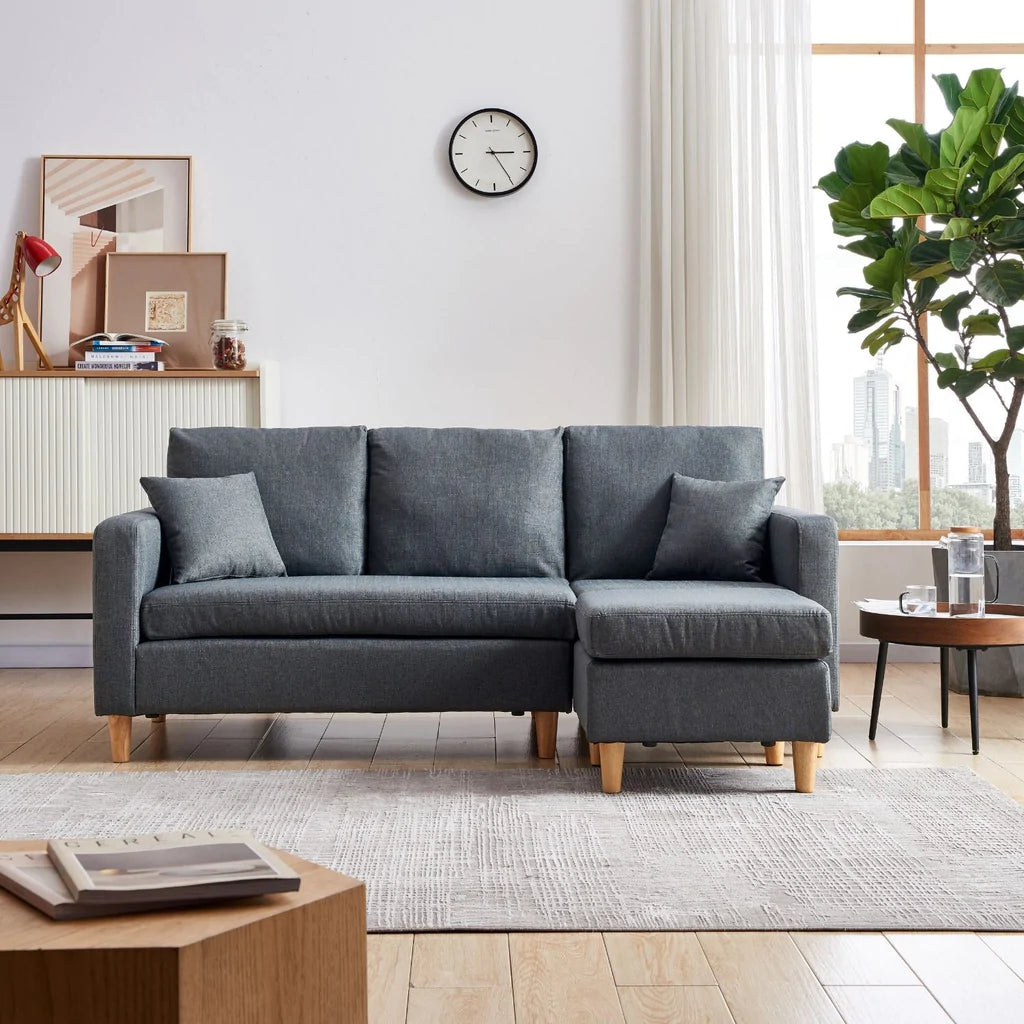 Comfortably compact
Small and comfortable aren't two words you often see together. But the Valolam Compact Sectional has them both down. Its super compact size and customizable shape and layout mean you can live comfortably even in a smaller space. Chaise on the left, chaise on the right? Detach the ottoman, leave it attached? Whatever works. As for taking a seat against the plush Anti-Sag cushions. You guessed it, super comfy – even for three!

Handy
An optional ottoman. A moveable chaise. Configure this one however you like, for your space.
In Real Life
Video taken by an iphone 12. No filters, No edits.
Comfy
Anti-sag cushions for a plush look even over time. Medium-density foam for all-around cushioning comfort.
Designed for living on
Stain-resistant, removable and machine-washable fabric. Nicely raised, for easy floor cleaning.
Dimensions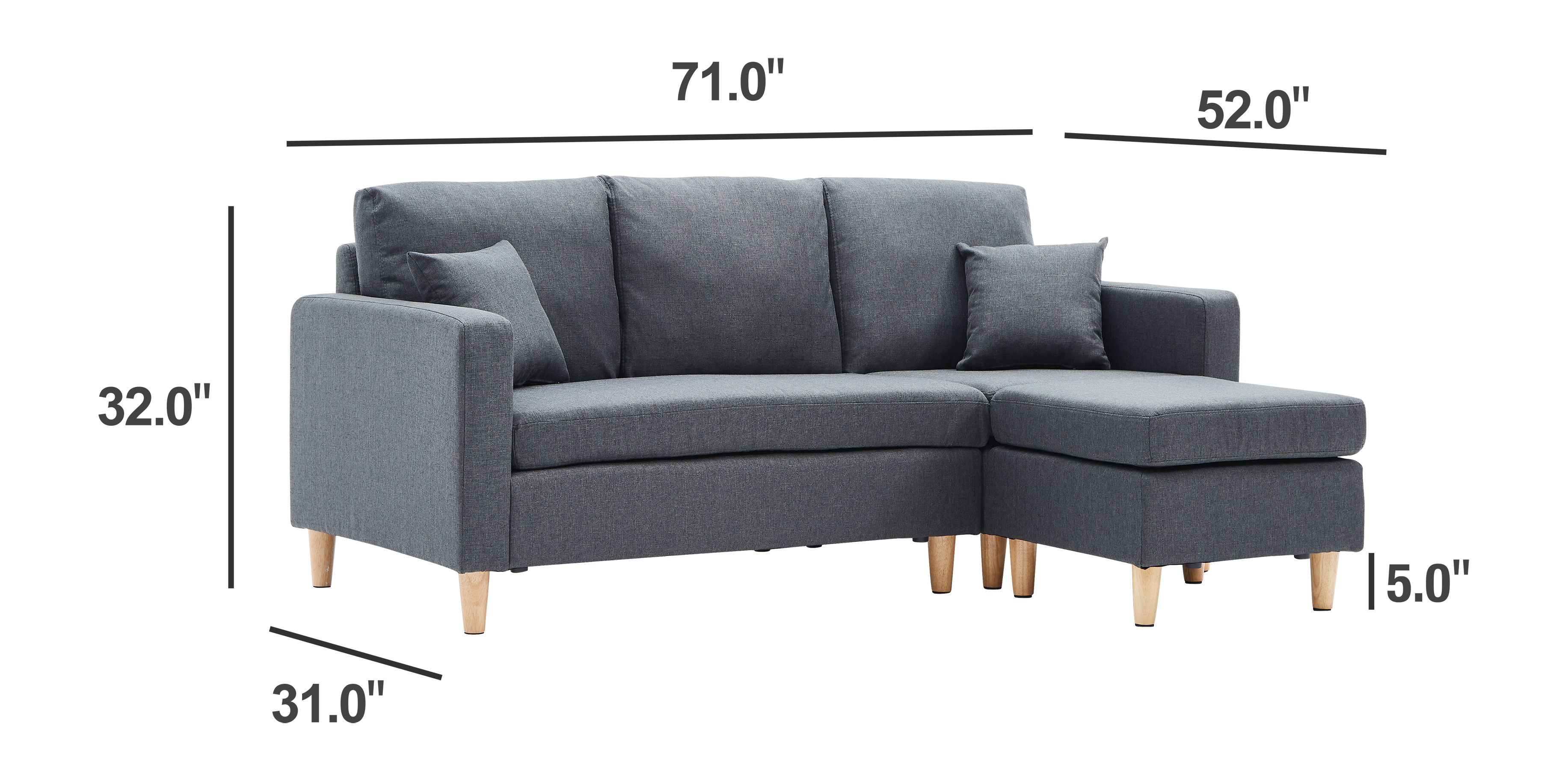 Dimensions
Sofa: 70"L x 32"D x 27"H
Ottoman: 21"W x 21"D x 17"H
This product has no reviews yet.