Wabi Sabi Coffee Table
---
High: 11.8"L x 11.8"W x 24"H
Medium: 17.7"L x 17.7"W x 18"H
Short: 27.5"L x 27.5"W x 13"H
Low: 39.3"L x 39.3"W x 5.9"H
Overall: Fiberglass-Reinforced Plastic (FRP)

To clean: Brush away any dust or debris with a cloth or the soft brush vacuum attachment. Use a gentle cleaner that is free of chlorine, bleach or scrubbing/abrasive particles. It's important to check the labels of any product before you use it on; corrosive ingredients will deteriorate and damage your furniture pieces.

To maintain: To stay on the safe side, dilute your product with water before you use it on any surface.
Carton Size
High: 14.3"L x 14.3"W x 27"H
Medium: 20.4"L x 20.4"W x 22"H
Short: 31.1"L x 31.1"W x 16.1"H
Low: 42.89"L x 42.9"W x 8.6"H

Carton Weight
High: 22 lbs
Medium: 28.6 lbs
Short: 39.6 lbs
Low: 44 lbs
Sip and sit with style
The ultimate solution for the modern art lovers who appreciate minimalism and handmade beauty. Whether you're serving up lattes and muffins to friends, or just using it as a statement piece, the Wabi Sabi Coffee Table collection is sure to be a conversation starter.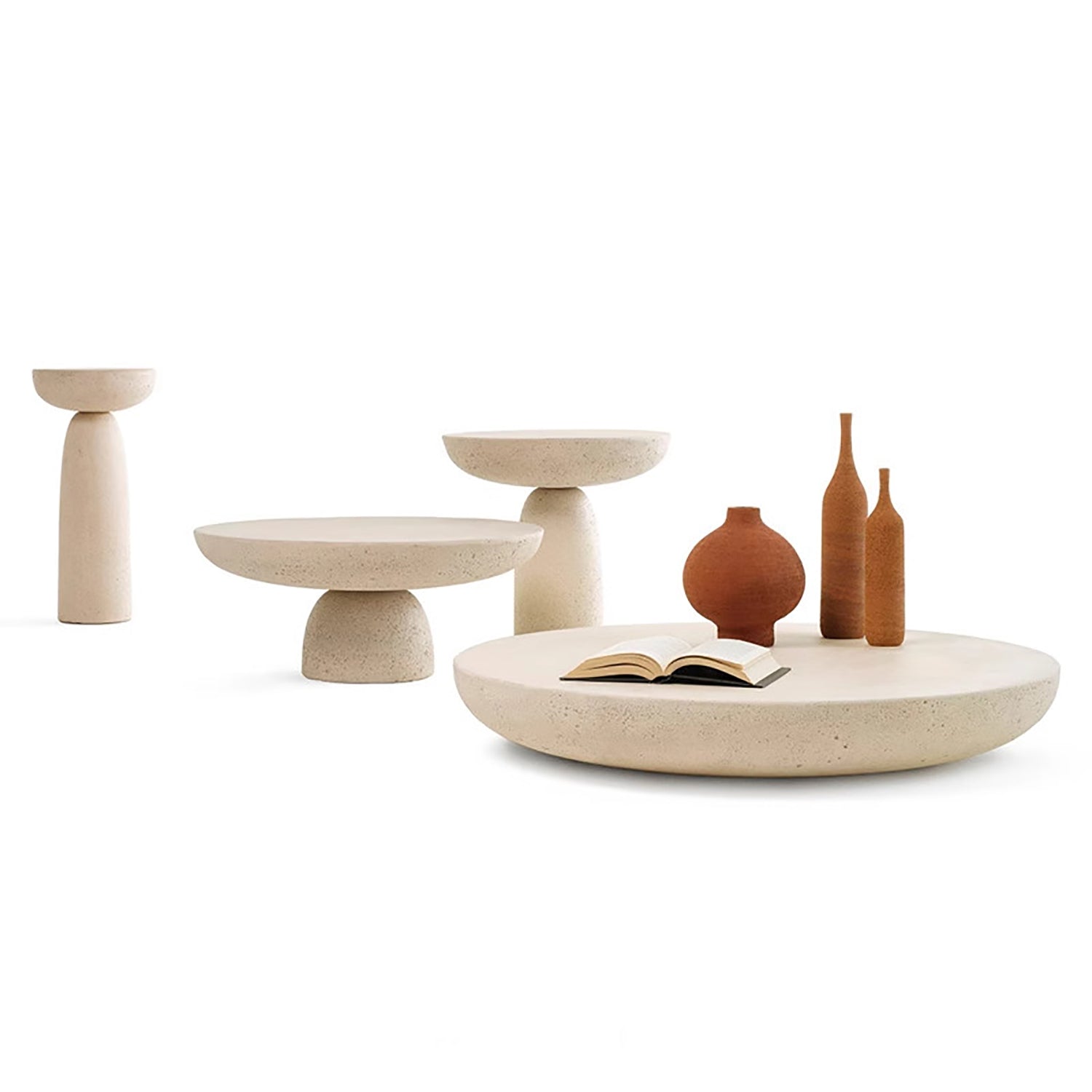 4-piece set or one-of-a-kind
The Wabi Sabi Coffee Table is sold as four single pieces but why not buy it as a set of four so you can mix and match to your heart's content?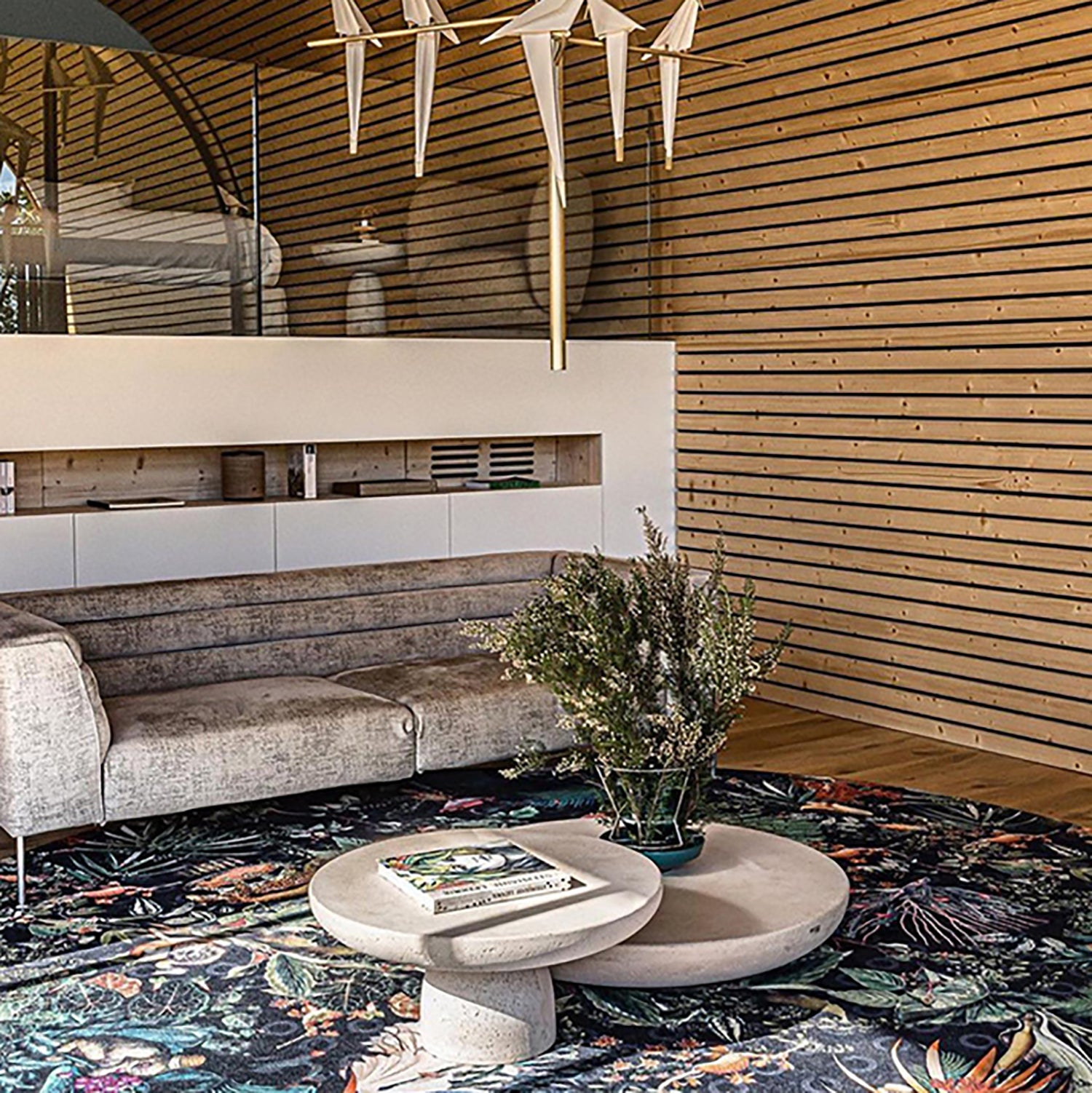 Durable delight
This stylish table is made of Fiberglass-Reinforced Polymer (FRP) - which means it's tough enough to survive any wild party or accidental spills. The minimalist style will leave your guests admiring its chic design, while the hand-painted finish ensures that no two tables are alike.
This product has no reviews yet.