Aphix Cabinet
---
Add Protection Plan
What's covered
Width: 35.8"
Depth: 16.0"
Height: 31.9"
Frame: Wood
Overall: Aluminum
To clean: Wipe with a damp microfiber cloth as needed to remove debris and oxidation. Warm water is the best option for cleaning and will be the only cleaning required in most situations.

Treating stains: You may use a small amount of nonabrasive detergent added to water for stains. A drop of mild dish soap works well. Do not use bleach or chloride-based cleaners. Stubborn stains may require a commercial cleaning product. These products can remove stains, protect against scratches, and polish the surface of the metal.
Carton Size: 20"D x 38"L x 34"H
Carton Weight: 65 lbs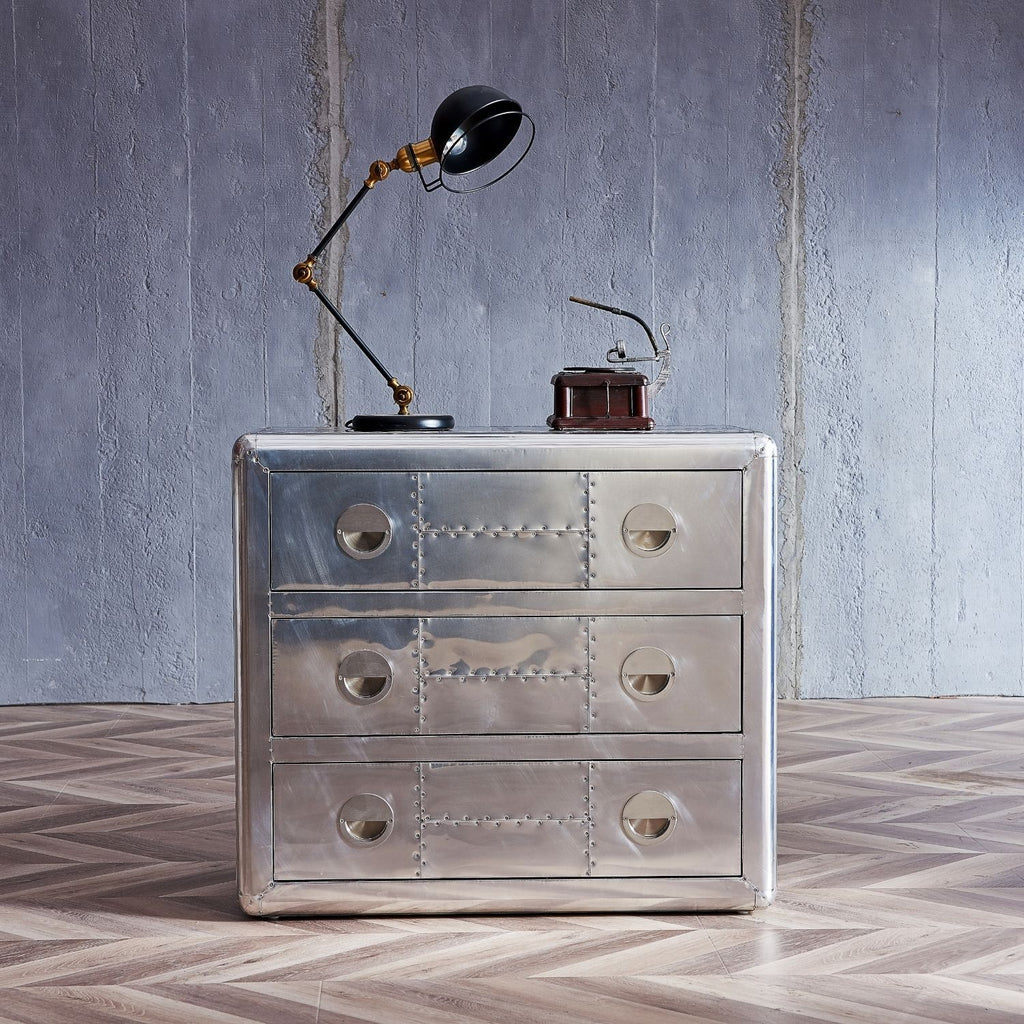 A break from everyday decor
An exceptional piece, the Aphix Dresser allows you to add your own spin on classic looks. The aluminum exterior over a wood frame and rivet detailing makes this piece from Foundry a standout decor chameleon. While the texture and material will be sure to catch the eye, the form, color, and size will blend nicely with most decor styles. Use this piece in any room that needs a focal piece without overpowering visual elements.

Easy to fit
Sized right with an easy to style design so the Aphix Dresser fits in any room, with most decor styles.
In Real Life
Video taken by an iphone 12. No filters, No edits.
Spacious
Three large drawers provide a spacious, easy to organize storage piece.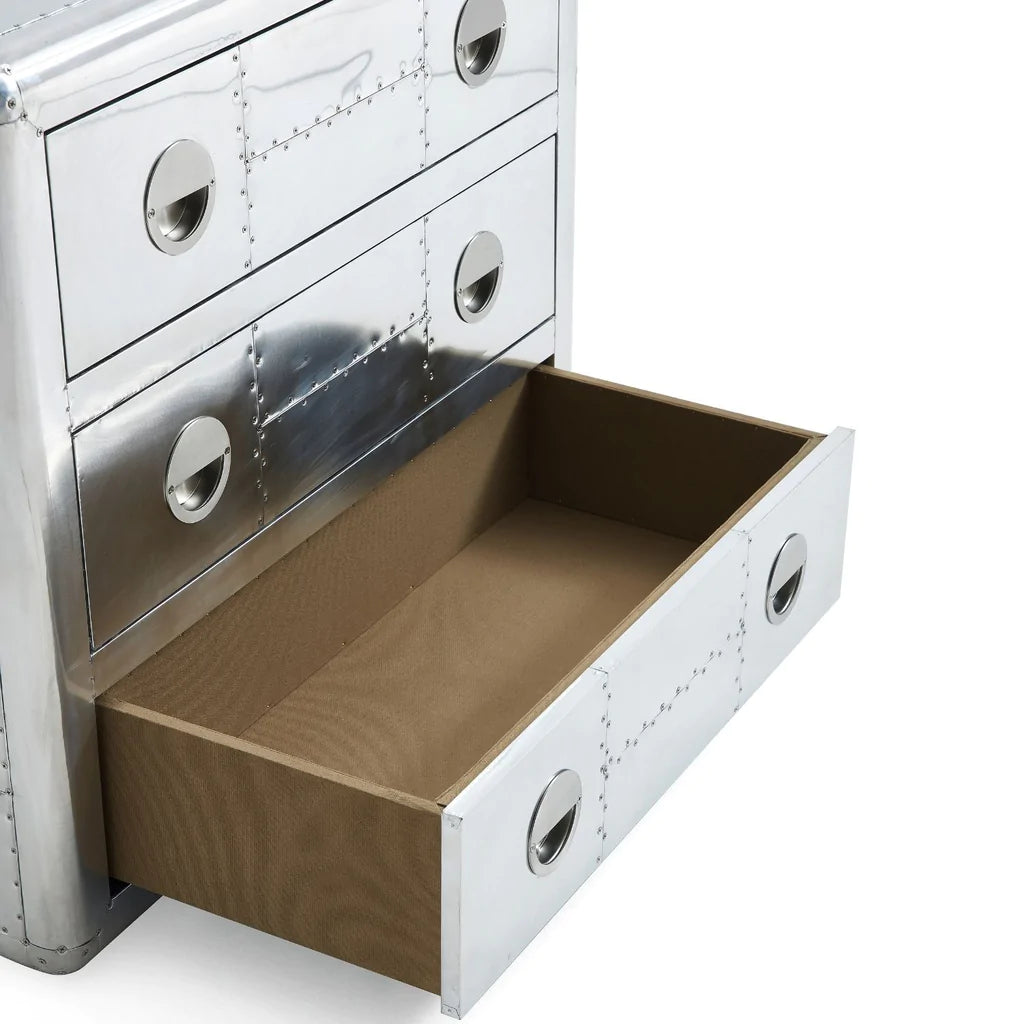 Sturdy construction
Built on a wood frame, this aluminum cabinet is made to last.
Dimensions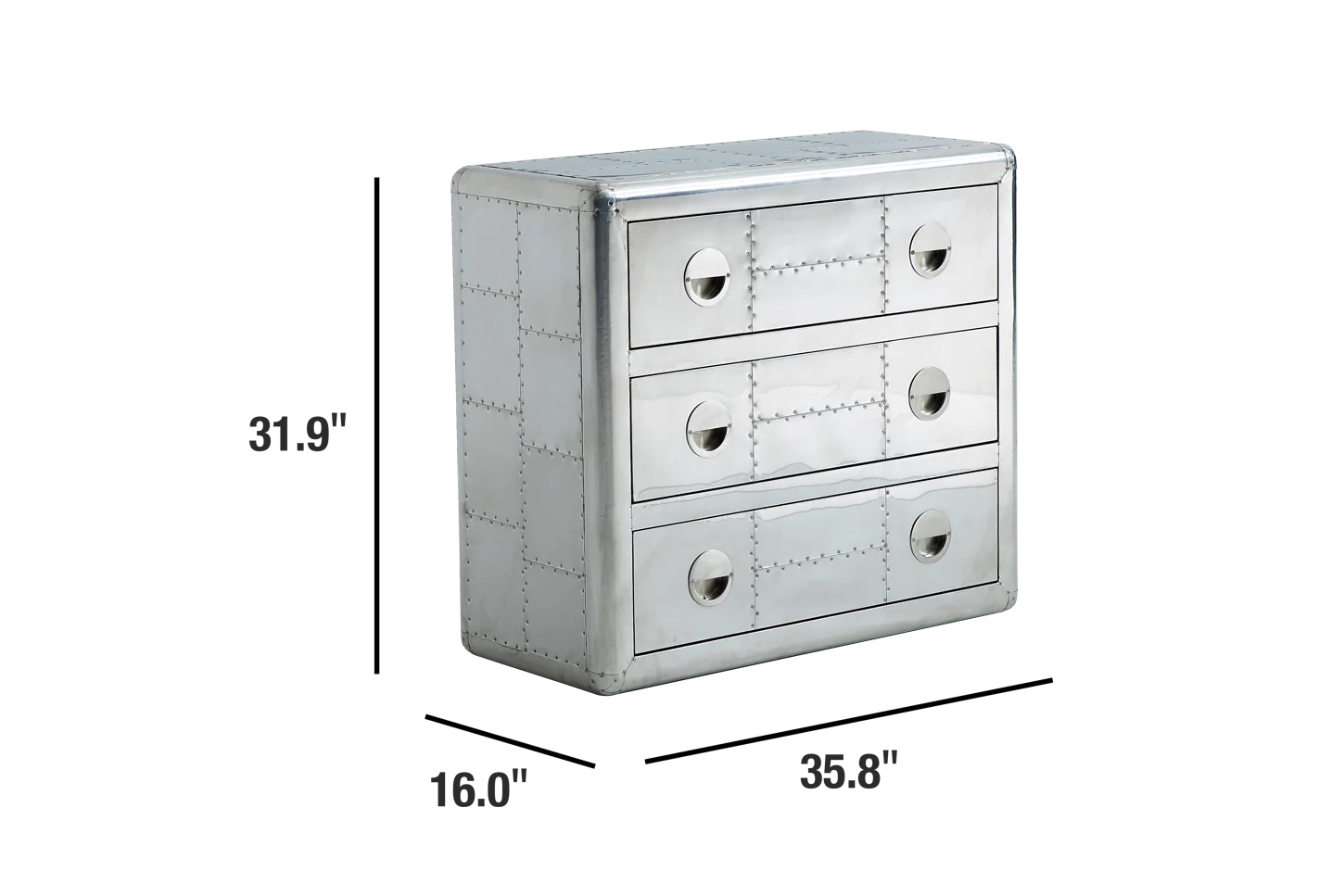 Dimensions
Width: 35.8"
Depth: 16.0"
Height: 31.9"
This product has no reviews yet.