Balustur Bookcase
---
Add Protection Plan
What's covered
Width: 47.2"
Depth: 25.4"
Height: 86.6"

Frame: Brushed Steel
Shelves: Wood
To clean: Use feather duster to remove dust and wipe the metal surface with clean cloth to remove unwanted dirt.

Treating rust: The sooner rust is discovered, the easier it is to remove it. First, make sure to do a quick wipe down with a clean damp cloth but avoid the rusty spots. Then, use a DIY mixture of vinegar and water and simply brush the patchy orange spots with metal cleaning material or a steel wool pad.
Carton Size: 11"D x 48"L x 87"H
Carton Weight: 11 lbs
This item in our Foundry Collection is hand crafted and made from natural materials. The finish you see here may not be the vision you get at home. Nothing major, just different colors and grains in the wood, and sometimes very minor variations in size.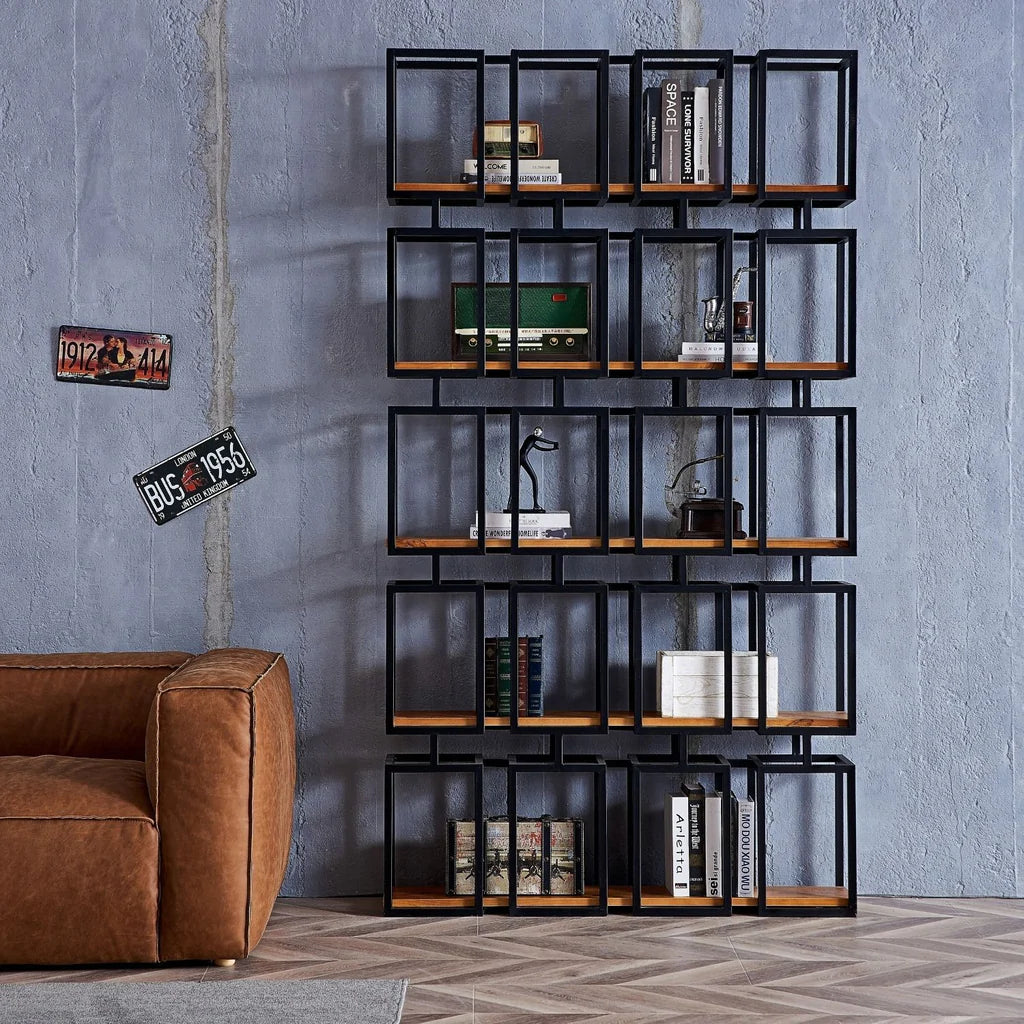 Part bookcase, part work of art
A modern bookcase that does so much more than books. With a sturdy steel frame and beautifully stained wood shelves, you'll have a hard time covering it up. Sure, you can fill it with books, but don't be afraid to get creative too. Pile it high with souvenirs from your travels, your go-to glassware, framed pictures, or anything else that gets you excited. You can even use it as a room divider to add some structure to your space. You become the artist when you bring home this modern bookcase.

Geometric design
Stunning even when it's empty.
In Real Life
Video taken by an iphone 12. No filters, No edits.
Highlights your display
Show off that collection you've been hiding in the closet.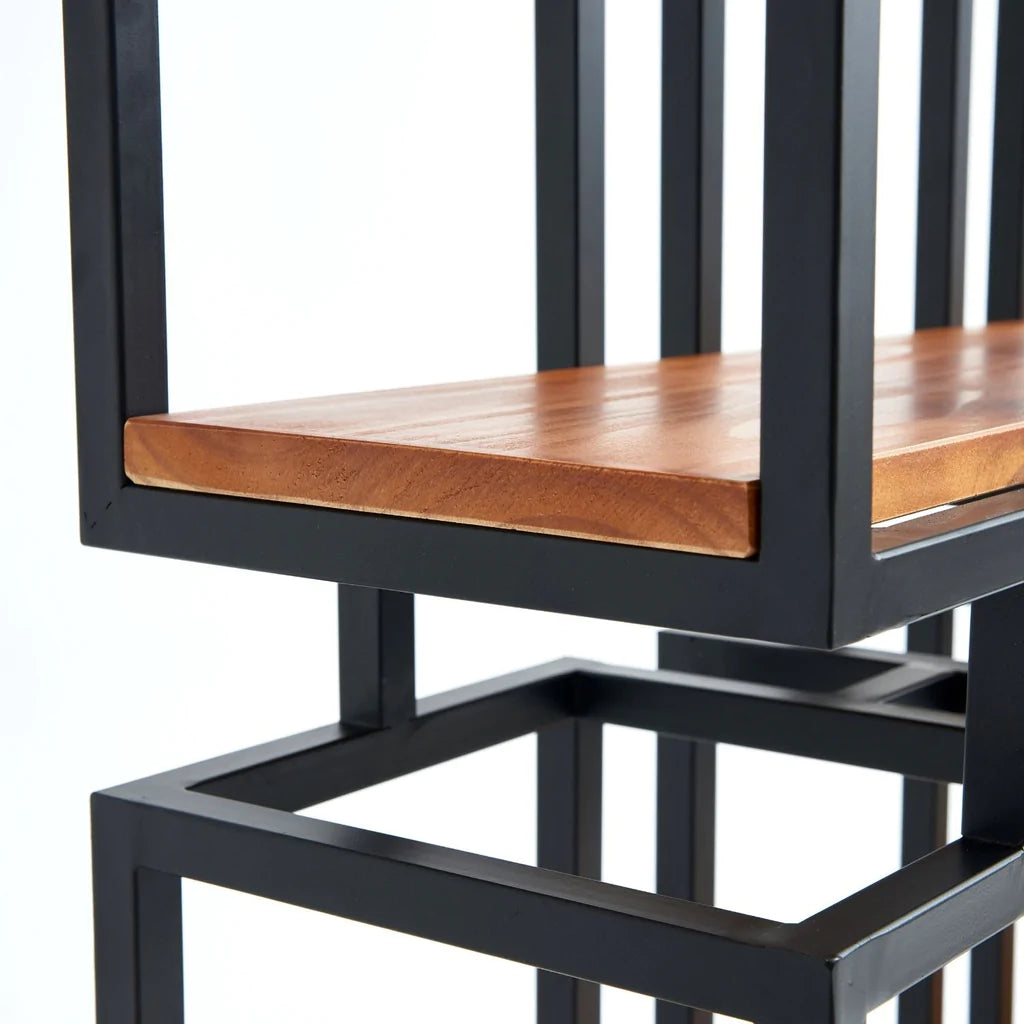 Quality materials
So, you know it will last.
Dimensions
Dimensions
Width: 47.2"
Depth: 25.4"
Height: 86.6"

This product has no reviews yet.