Buy 2 Get 1 Free
Bernz Desk
---
Add Protection Plan
What's covered
Width: 55.7"
Depth: 24.4"
Height: 30.4"
Overall: Cold Rolled Steel Plate
To clean: Wipe with a damp microfiber cloth as needed to remove debris and oxidation. Warm water is the best option for cleaning and will be the only cleaning required in most situations.

Treating stains: You may use a small amount of nonabrasive detergent added to water for stains. A drop of mild dish soap works well. Do not use bleach or chloride-based cleaners. Stubborn stains may require a commercial cleaning product. These products can remove stains, protect against scratches, and polish the surface of the metal.
Carton Size: 26"D x 57"L x 31"H
Carton Weight: 50 lbs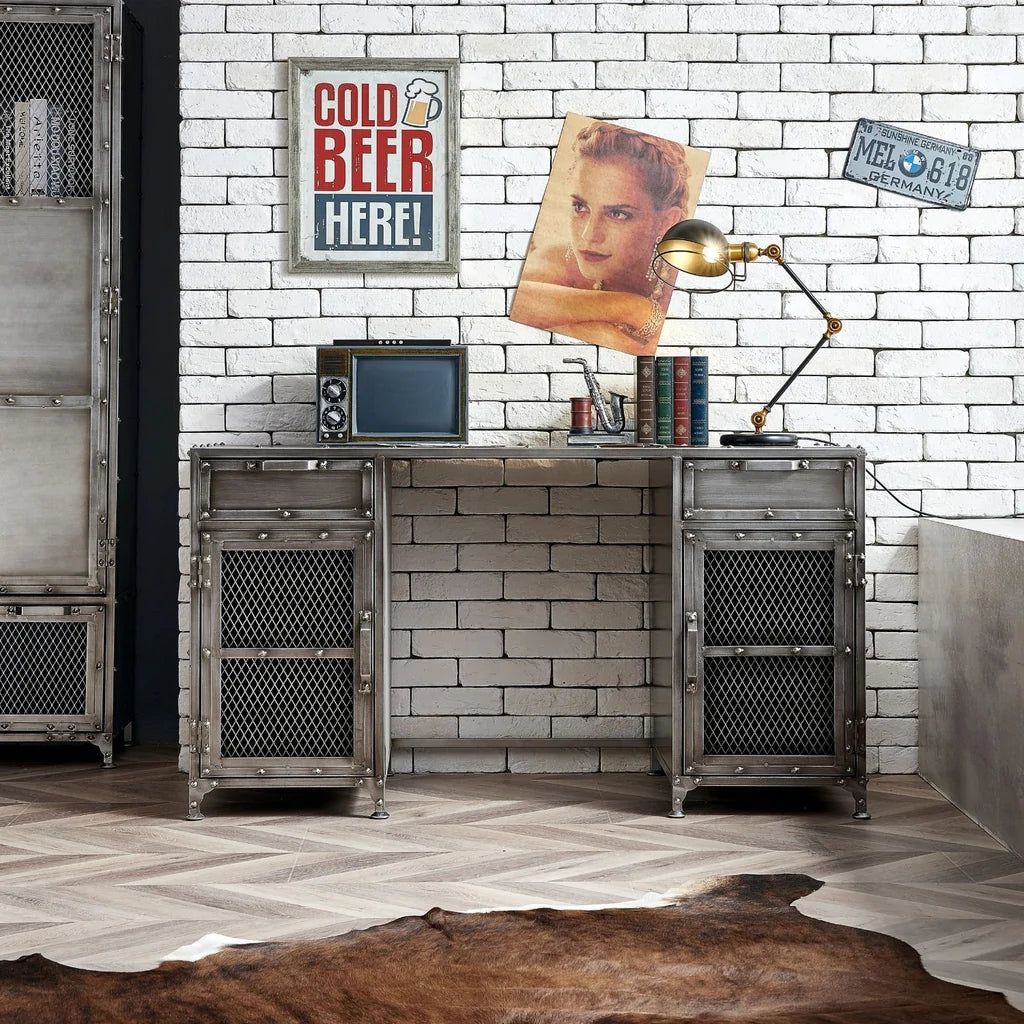 Feel like a boss
When it comes time to get it done, this industrial desk has your back. It's made from sturdy steel-plated metal and built to last. With plenty of storage, you can keep everything you need close by but stashed out of sight. It comes fully assembled so you don't have to waste any billable hours putting it together. Sleek and sophisticated, but still fun, this industrial desk isn't a bad place to spend 40+ hours a week.

Coordinates with the Bernz Collection
So, you can easily style your office.
In Real Life
Video taken by an iphone 12. No filters, No edits.
Keep your workspace free from clutter
Thanks to the built-in drawer and shelves.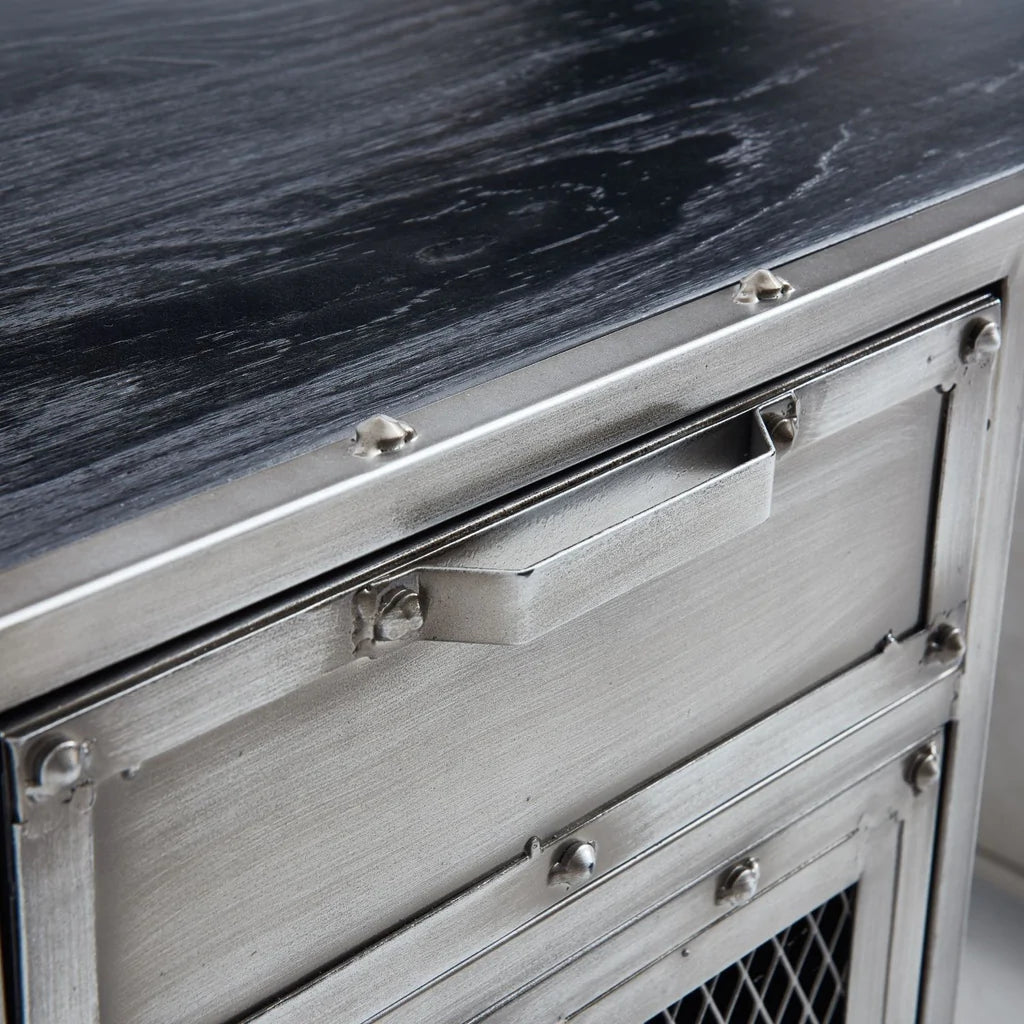 Strong as steel
This desk will hold up to plenty of all-nighters.
Dimensions
Dimensions
Width: 55.7"
Depth: 24.4"
Height: 30.4"
This product has no reviews yet.