Bernz TV Stand
---
Add Protection Plan
What's covered
Width: 67.5"
Depth: 16.5"
Height: 22.6"
Overall: Cold Rolled Steel Plate
To clean: Wipe with a damp microfiber cloth as needed to remove debris and oxidation. Warm water is the best option for cleaning and will be the only cleaning required in most situations.

Treating stains: You may use a small amount of nonabrasive detergent added to water for stains. A drop of mild dish soap works well. Do not use bleach or chloride-based cleaners. Stubborn stains may require a commercial cleaning product. These products can remove stains, protect against scratches, and polish the surface of the metal.
Carton Size: 18"D x 69"L x 24"H
Carton Weight: 99 lbs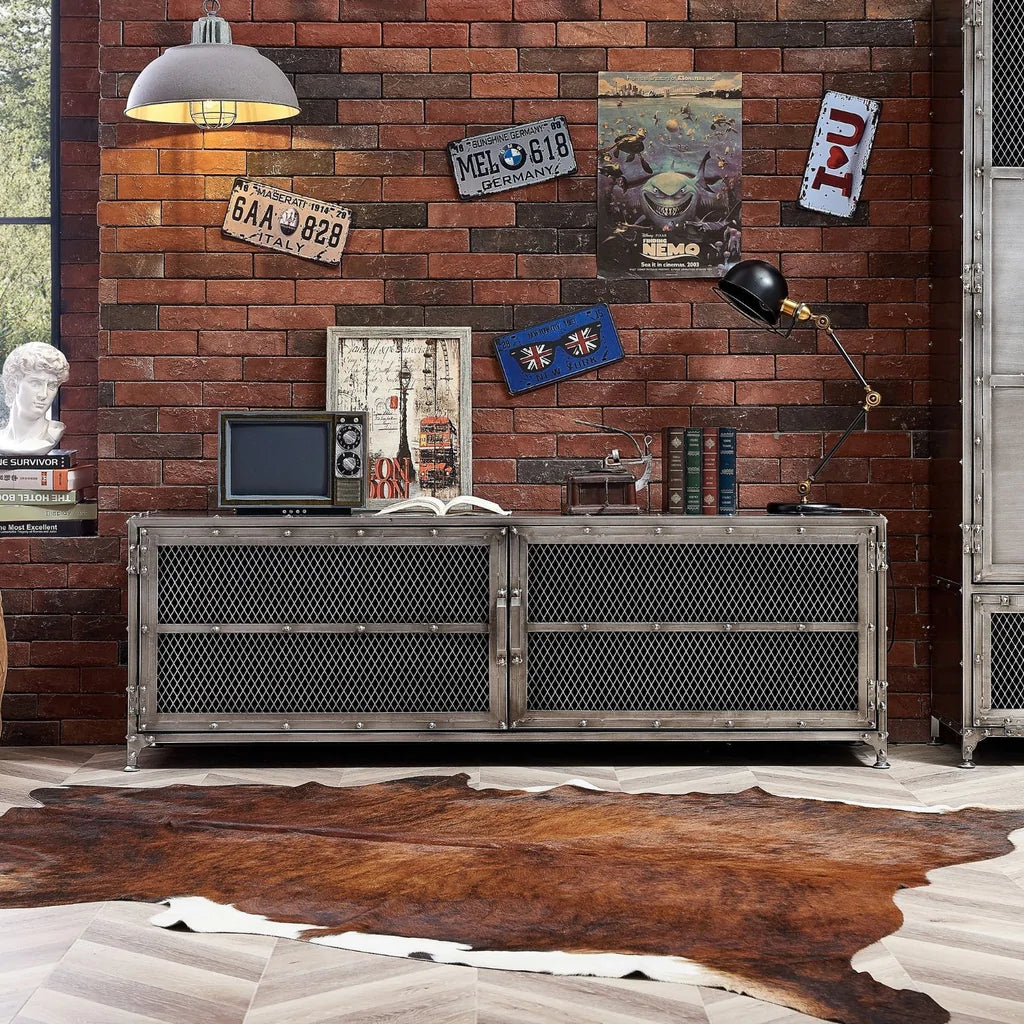 Plenty of room for a new gaming system or three
This industrial TV stand is ready to entertain. Double doors with see-through steel grates allow you to place TV and gaming consoles inside and out of sight. Your entertainment area will instantly feel cleaner and sleeker with the addition of this industrial TV stand from Foundry. It's sturdy and steel-plated so it'll probably outlast all of us.

A minimalist's dream
The see-through metal grates keep your living space tidy while still allowing you to find what you need.

In Real Life
Video taken by an iphone 12. No filters, No edits.
So much room for activities
With two rows of shelves, you have plenty of space to store your games, DVDs, and other entertainment accessories.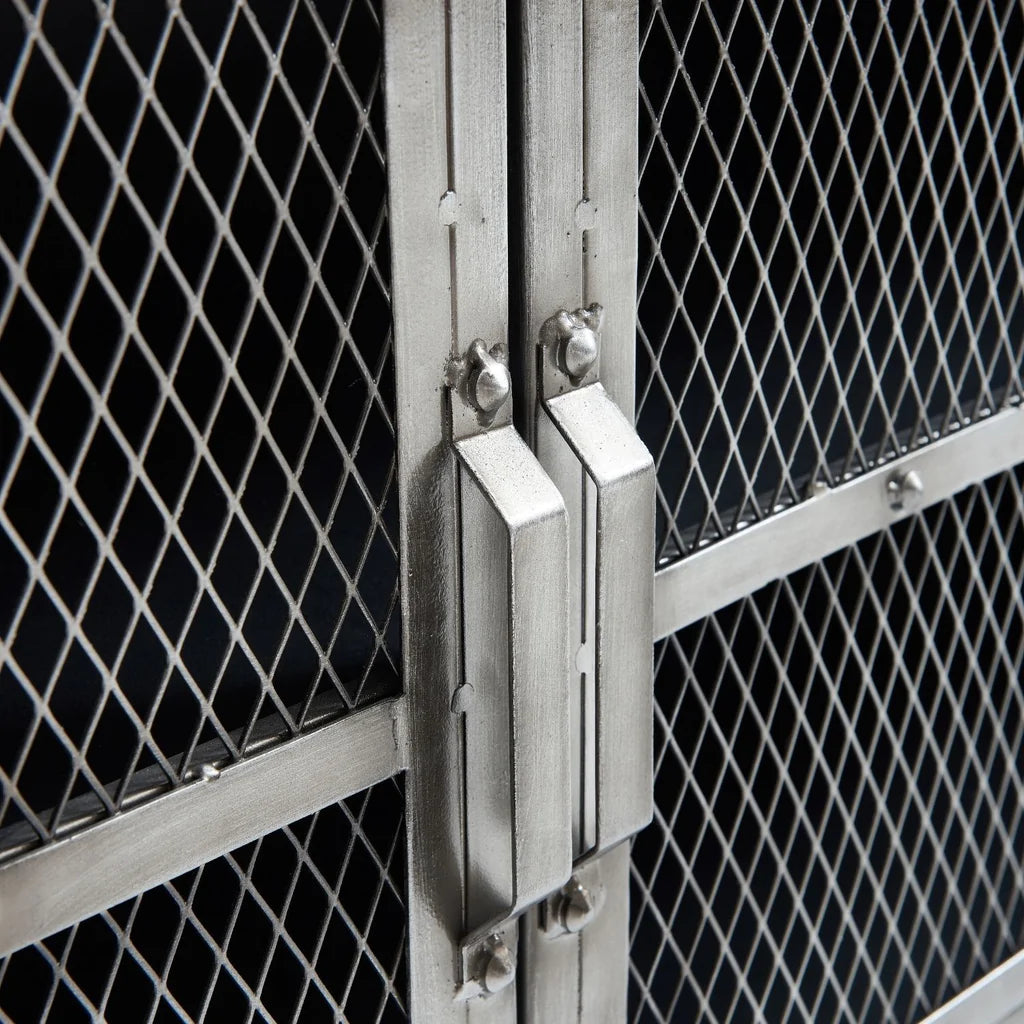 No assembly necessary
So, you won't miss a second of the big game.
Dimensions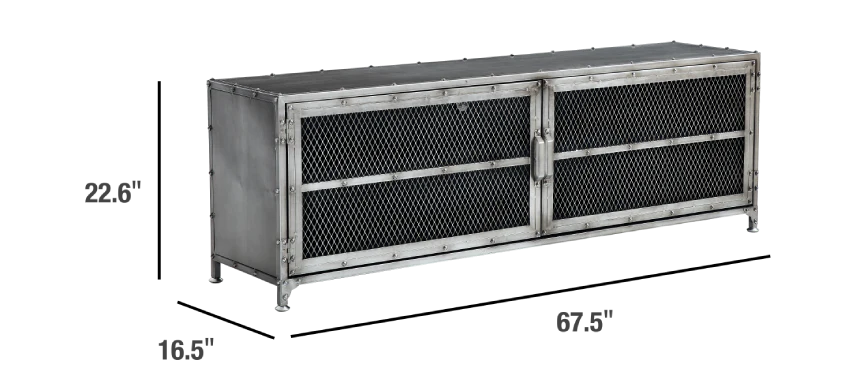 Dimensions
Width: 67.5"
Depth: 16.5"
Height: 22.6"
This product has no reviews yet.