Canyon Dining Table
---
Add Protection Plan
What's covered
55 inch: 55.1"L x 27.6"W x 29.5"H
63 inch: 63"L x 27.6"W x 29.5"H
71 inch: 70.9"L x 31.5"W x 29.5"H
79 inch: 78.7"L x 31.5"W x 29.5"H
Wood furniture is beautiful, easy to care for, and classic. Quality wood furniture can last generations when properly maintained.

To clean: Wipe away debris with a damp, cotton cloth. You may use mild water on a damp cloth if needed. Always test first on an inconspicuous area. Remove any soap with a clean damp cloth. Wipe dry with a clean cloth.

To protect: Keep your wood furniture away from any heating source, moisture source, vent, and direct sunlight to prevent fading, discoloration, and warping.

For minor touch-ups: Minor scratches or dents - rub a color-matched marker, shoe polish, or furniture pen over the damaged area to make it less noticeable.

Watermarks - To remove the watermark, you will need to remove the moisture. In some cases, the moisture will eventually dissipate on its own. To speed the process, you may use a hairdryer set below 160 degrees F. There are also commercial products that will help remove watermarks.
55 inch
Carton size
Box 1: 58"L x 30"W x 5"H
Box 2: 28"L x 20"W x 7"H
Total Carton Weight: 77.2 lbs

63 inch
Carton size
Box 1: 66"L x 30"W x 5"H
Box 2: 28"L x 20"W x 7"H
Total Carton Weight: 88.2 lbs

71 inch
Carton size
Box 1: 74"L x 30"W x 5"H
Box 2: 28"L x 20"W x 7"H
Total Carton Weight: 99.2 lbs

79 inch
Carton size
Box 1: 82"L x 30"W x 5"H
Box 2: 28"L x 20"W x 7"H
Total Carton Weight: 110.2 lbs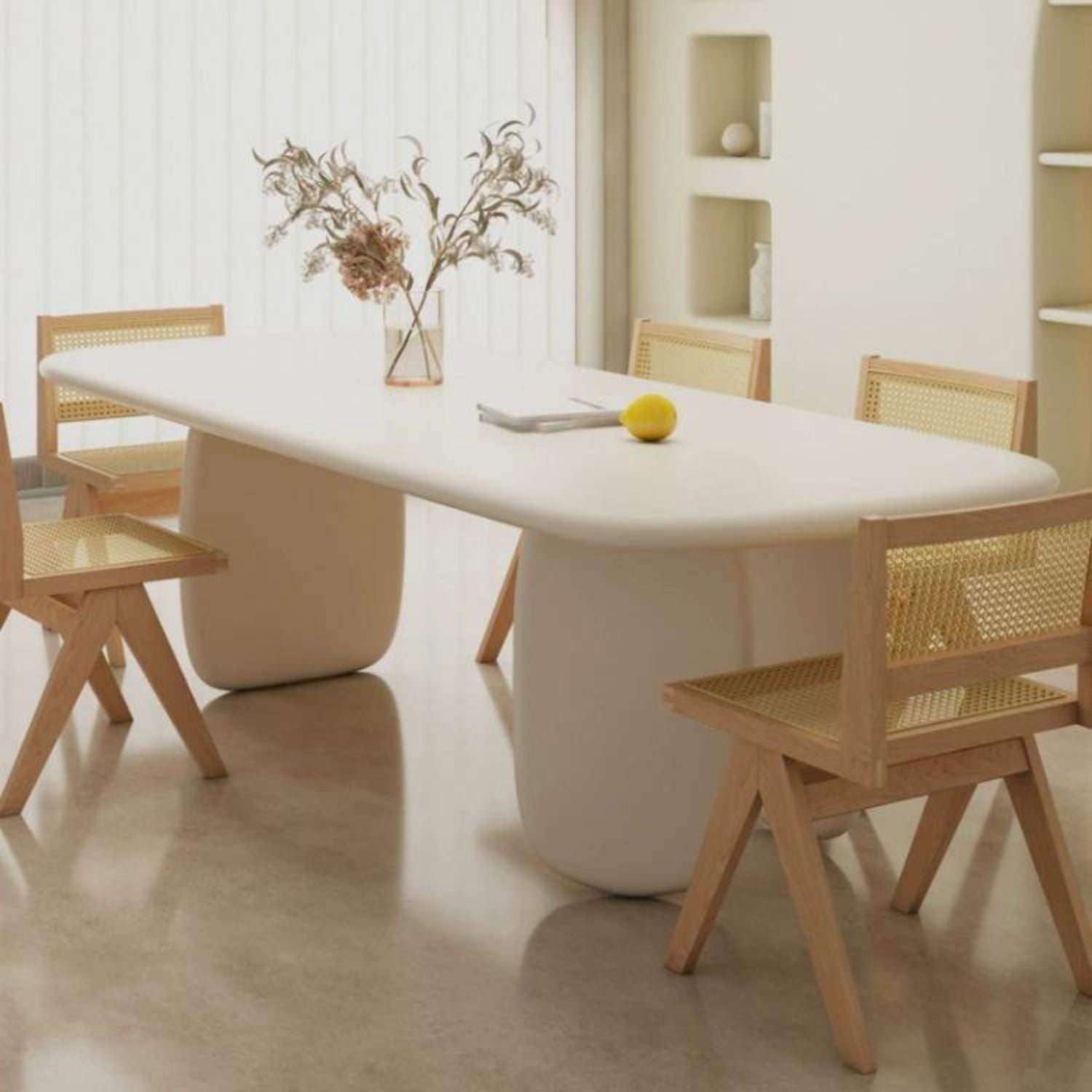 Supper squad
Are you tired of wobbly tables that always spill your wine and topple over your appetizers? Meet the supper squad's new secret weapon - the Canyon Dining Table! Stable, sturdy and stylish, this table will have you eating in peace and looking chic all at the same time.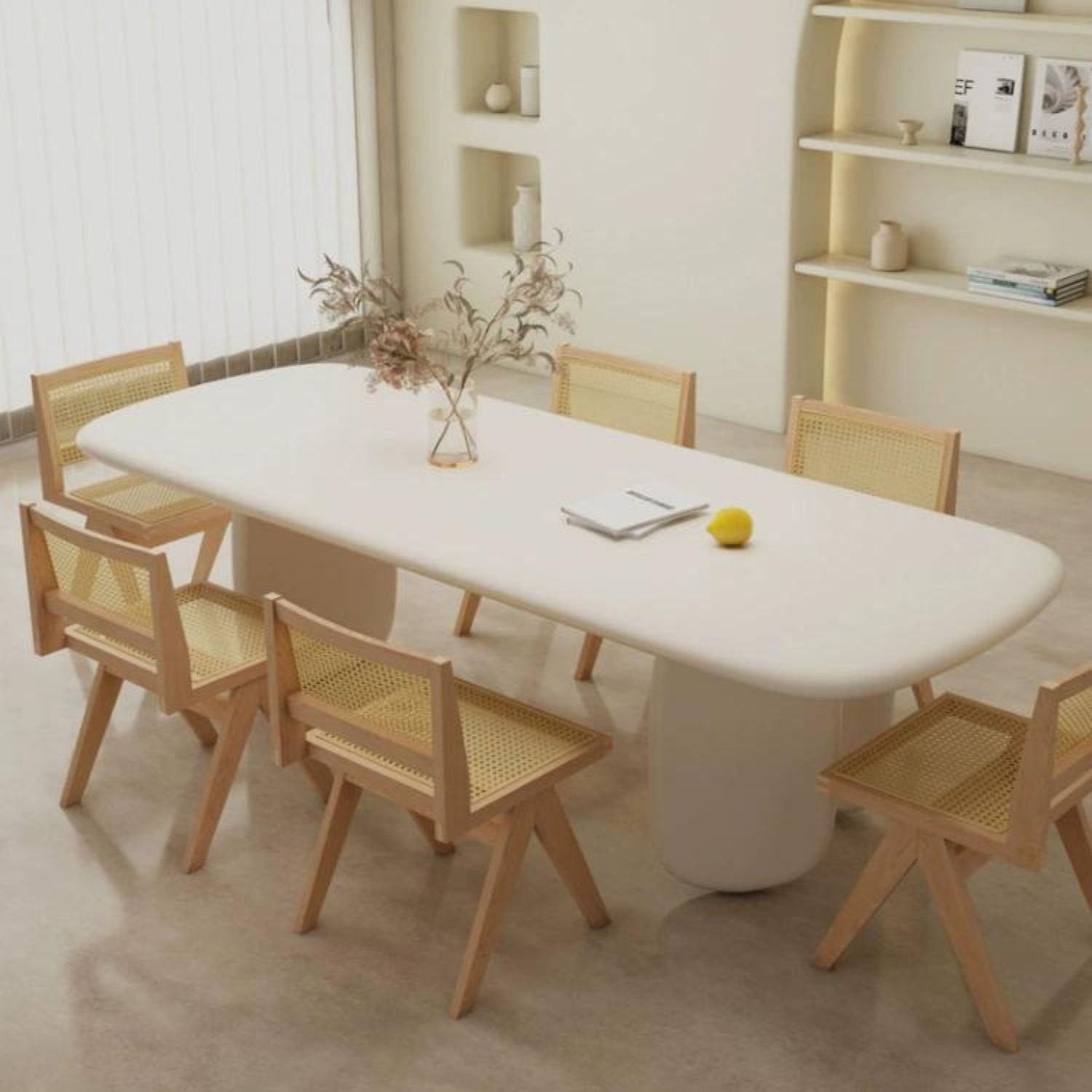 Food and fun collide 
Gather around our dining table made with the perfect blend of wood and polished finish for a sturdy and stylish base. The smooth and waterproof tabletop makes every meal an adventure with less worry and more merriment!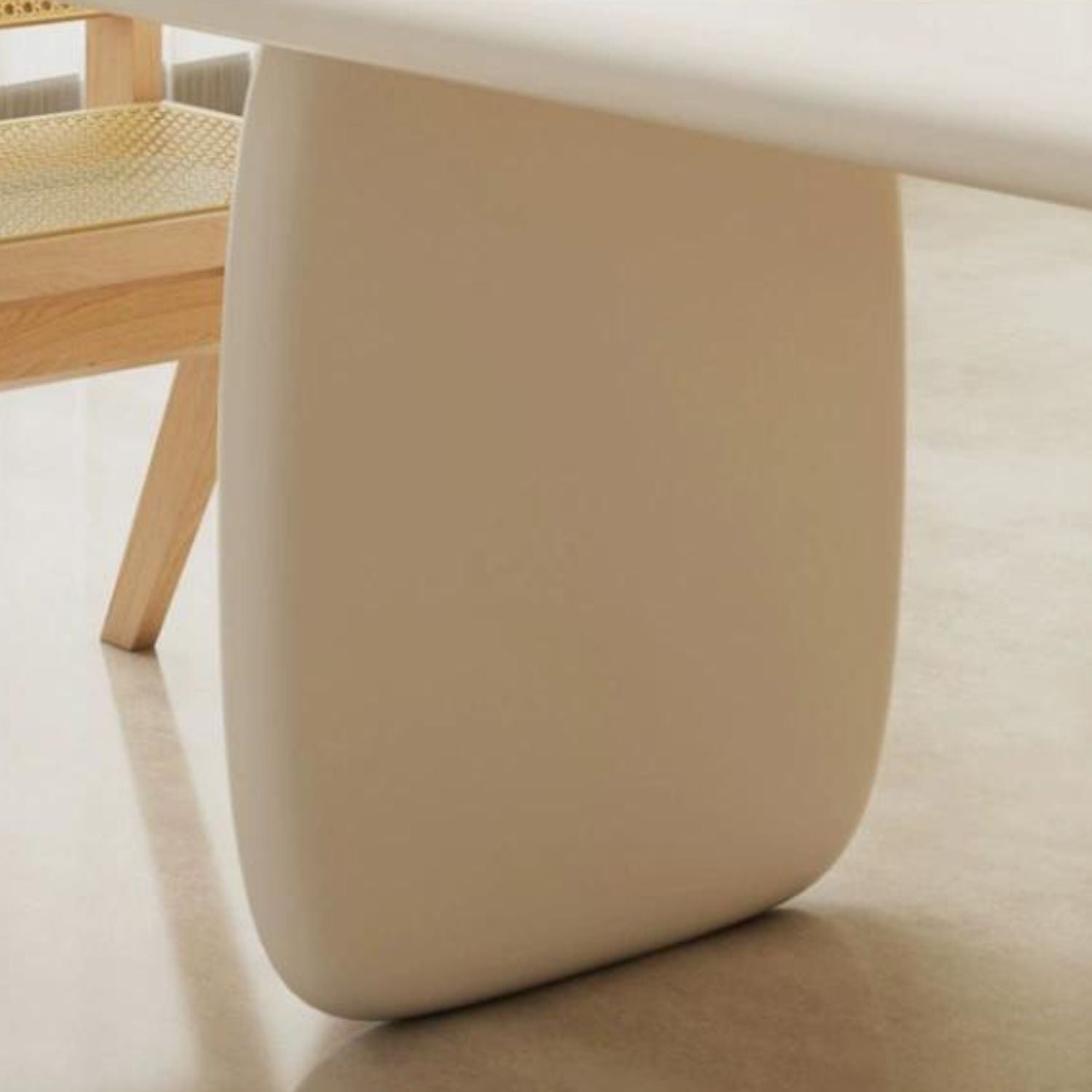 Perfectly balanced for a perfect meal
This dining table may have only three legs, but don't be fooled, it's more stable than your ex's emotional state. Thick, sturdy and durable, it can handle any feast you throw its way, even if your uncle spills his gravy for the third time.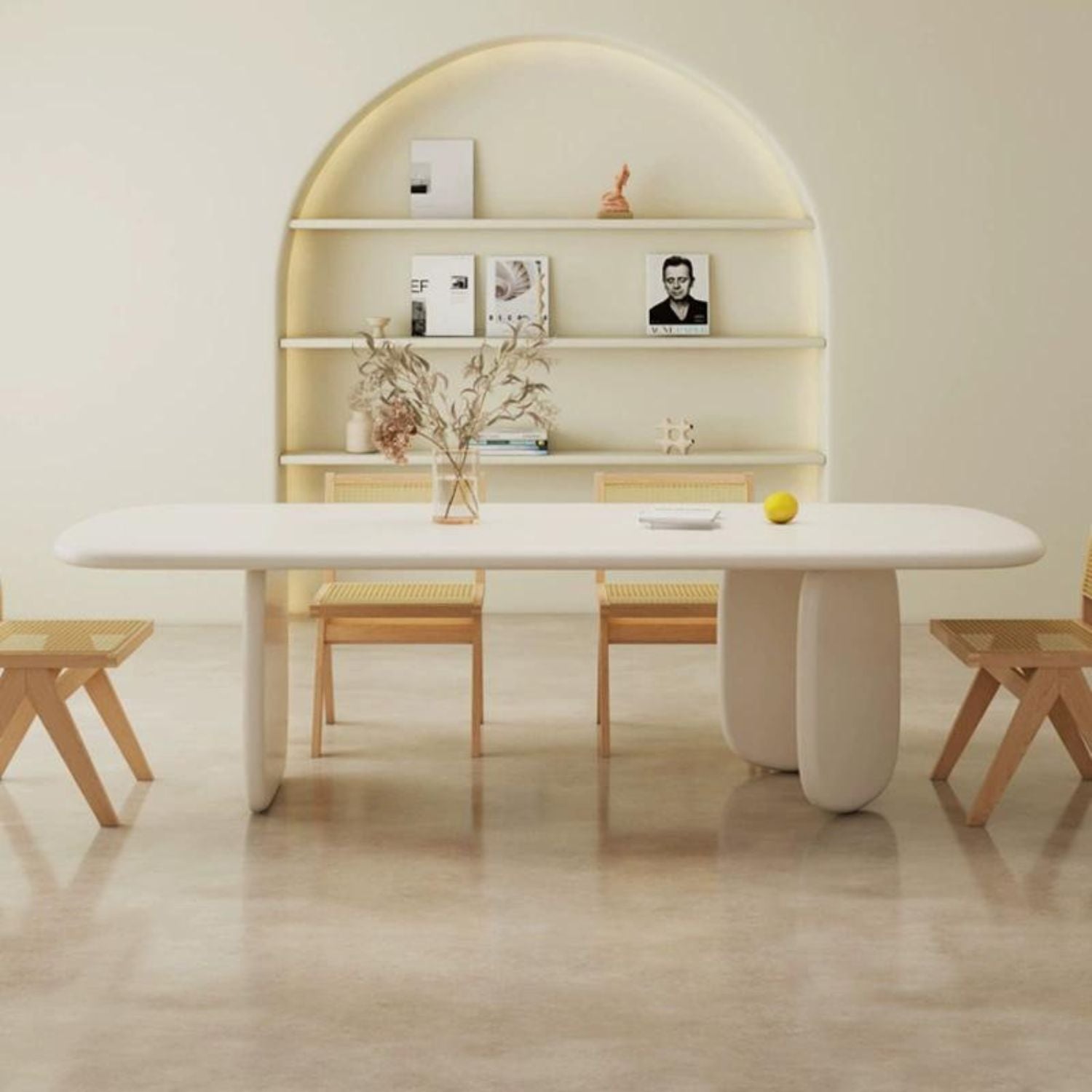 Three-mendous dining table
Gather your family and friends around this three-mendous dining table, where meals are more than just nourishment, they're a memorable experience. With its sleek design and ample seating space, this table will have everyone wishing dinner would never end.
This product has no reviews yet.