Cavern Stone Dining Table
---
Add Protection Plan
What's covered
Material: Natural travertine stone
To clean: Wipe with a soft cloth or paper towel. You may also use a damp microfiber cloth with soapy water to remove debris and oxidation. Dry with a cloth/paper towel at the end.

To maintain: Stone can be dusted frequently, and spills can be immediately blotted up. Apply a beeswax product to the wood to protect it. Buff gently with a non-abrasive cloth or paper towel, most products come with instructions for application and best practices. Avoid excessive exposure as it may cause discoloration and/or soften. Not dishwasher safe. Never use abrasive washing products or harsh chemicals.
Small
Carton size
Box 1: 55"L x 55"W x 12"H
Box 2: 34"L x 26"W x 26"H
Total Carton Weight: 198.4 lbs

Large
Carton size
Box 1: 71"L x 71"W x 12"H
Box 2: 34"L x 34"W x 34"H
Total Carton Weight: 330.7 lbs
Rock 'n' Dine
Crafted with exquisite detail, this one-of-a-kind table brings the beauty of nature into your home. Its rugged yet refined design will transform your dining area into a captivating space where you can enjoy unforgettable meals with family and friends.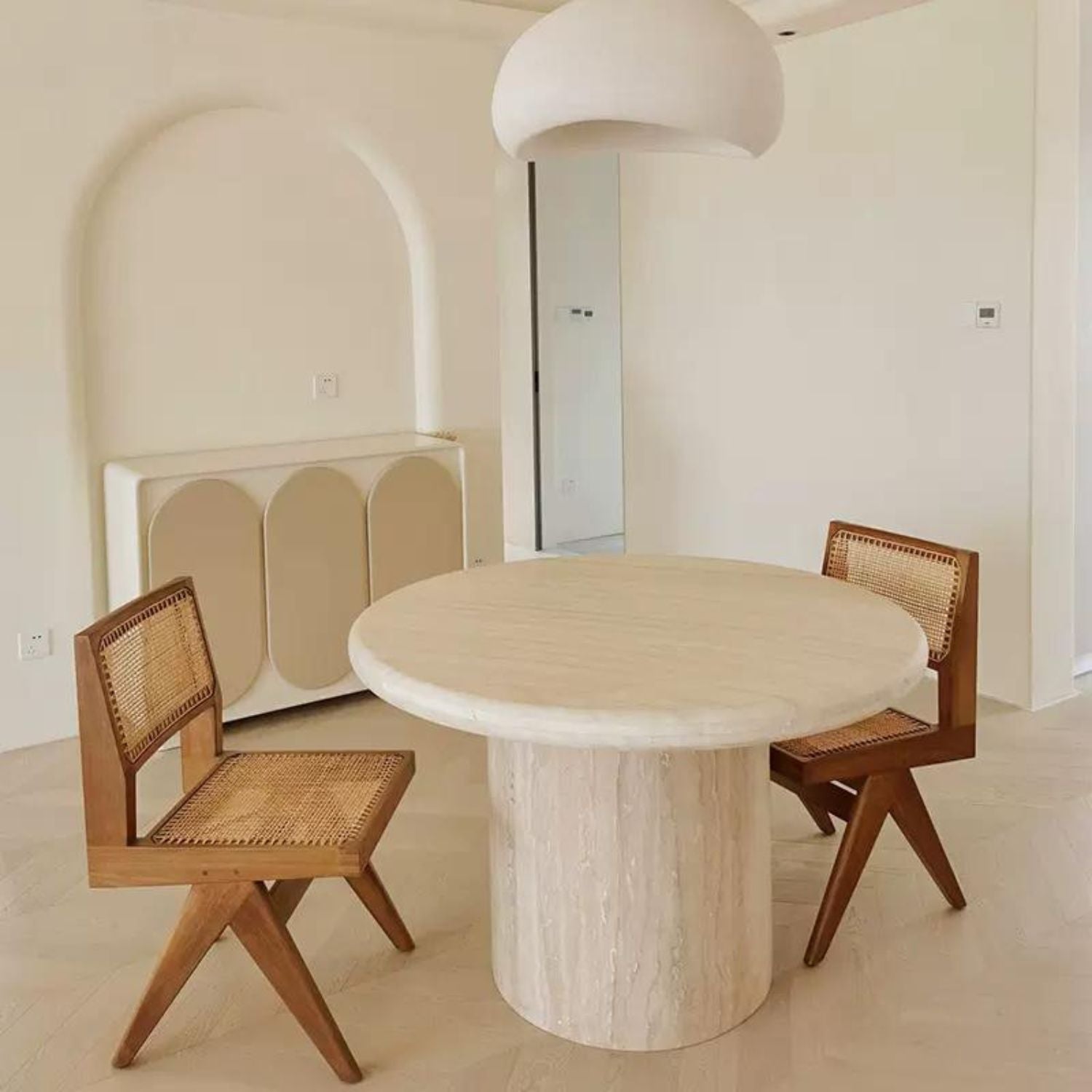 Marbleous Mealtime
Made from exquisite natural travertine marble, this timeless masterpiece brings a touch of sophistication to your dining space. Elevate your mealtimes to a whole new level of opulence with the Marbleous Mealtime collection.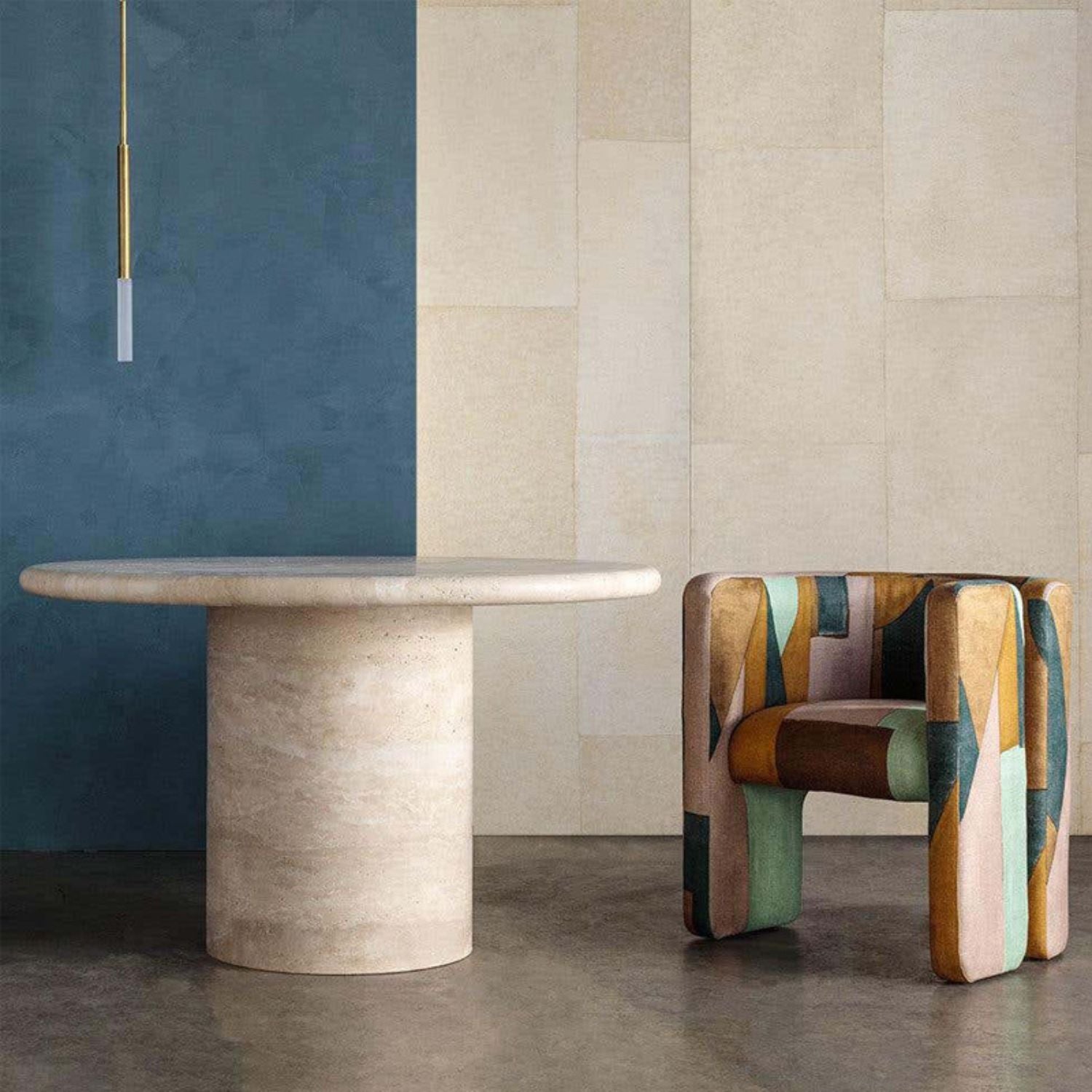 Eating in Style
With its elegant design, this table adds a touch of sophistication to any space. Crafted with utmost precision, it offers exceptional stability and sturdiness, ensuring long-lasting durability for your family gatherings and meals. Upgrade your dining experience with the Cavern Stone Dining Table and enjoy eating in style!
This product has no reviews yet.