Groot Side Table
---
Add Protection Plan
What's covered
Length: 15"
Width: 15"
Height: 19"
Frame: Stainless Steel Frame
Top: Tempered Glass
To clean: Be sure to wipe off glass surfaces with a damp cloth before cleaning them to remove abrasive dust and dirt. Only use sprays or cleaners that are specifically made to clean glass. Another great in-between cleaning fit would be to leave the glass dry and wipe with a soft, lint-free cloth or feather duster.

To maintain: Dust the glass regularly, at least on a weekly basis or more often if dust tends to accumulate in your space quickly. For any silverware, tough and hard surfaces, ensure you put a soft material on the glass top table before placing any rough item. This will help prevent the glass from getting scratched.
Carton Size
Box 1: 16"D x 16"L x 3"H
Box 2: 15"D x 15"L x 20"H
Carton Weight: 30.86 lbs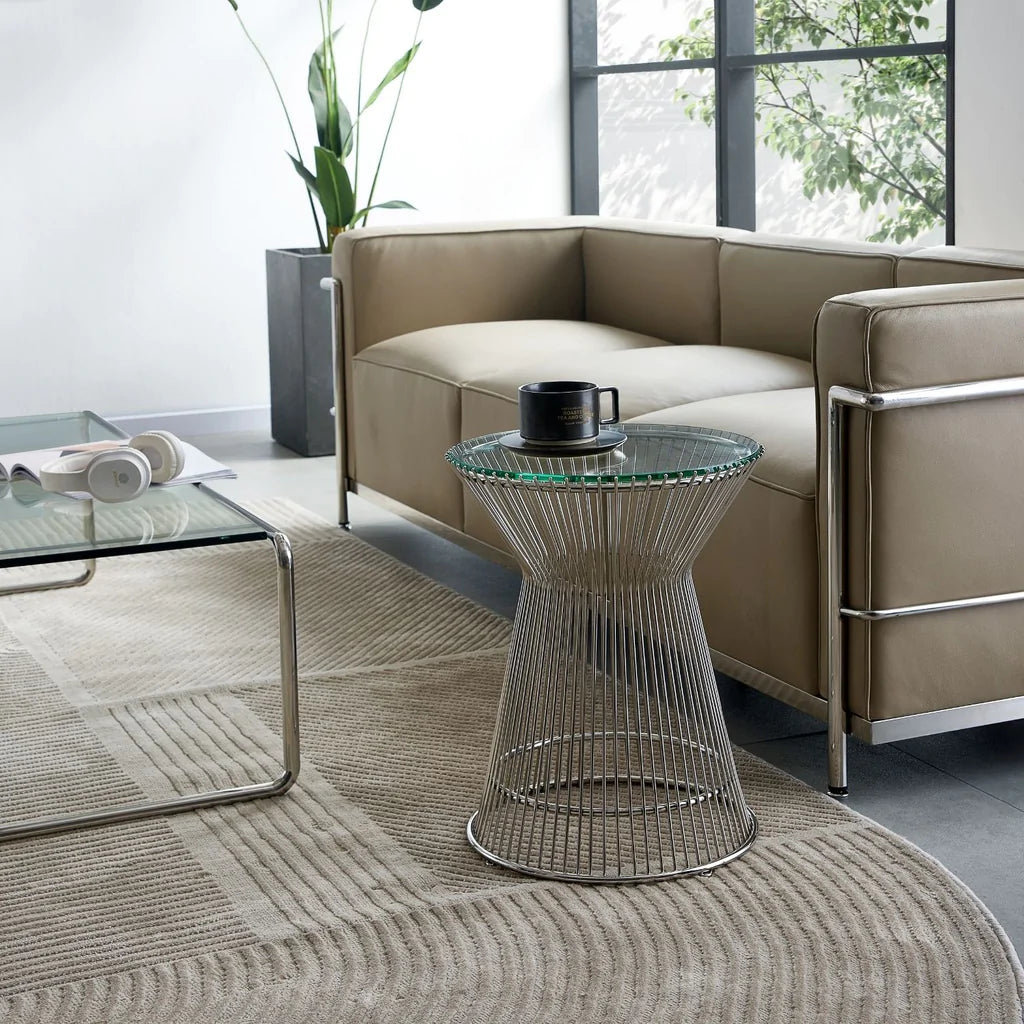 The star of your next dinner party
Exquisite design, high-quality materials, and a little bit of personality too. The Groot Dining Table is modern and minimal but can still infuse some playfulness into your home. It looks fantastic with any set of modern dining chairs including the matching Groot Collection. The sturdy tempered glass will hold up to all of life's daily activities. This round glass dining table's stainless-steel base keeps your space from feeling cluttered. This modern dining table is a scene-stealer in the best possible way.

Pair with the Groot Dining Chair
For an effortlessly well-styled dining space.
In Real Life
Video taken by an iphone 12. No filters, No edits.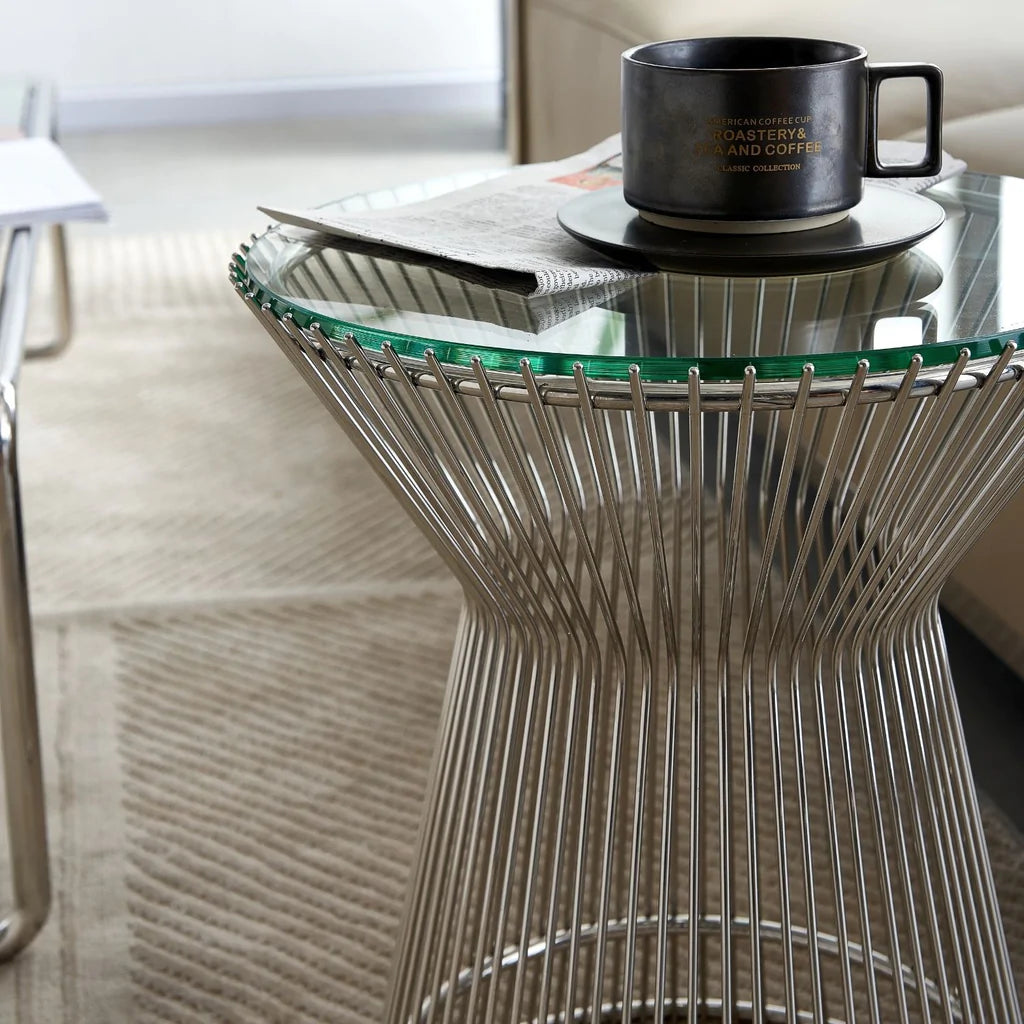 Minimal but not boring
Just the right amount of personality.
Shatter-resistant glass
So it's kid-friendly too.
Dimensions
Dimensions
Length: 15"
Width: 15"
Height: 19"
This product has no reviews yet.