Harbor Bed
---
Add Protection Plan
What's covered
Mahogany Wood & Natural Rattan
Wood furniture is beautiful, easy to care for, and classic. Quality wood furniture can last generations when properly maintained.

To clean: Wipe away debris with a damp, cotton cloth. You may use mild soap on a damp cloth if needed. Always test first on an inconspicuous area. Remove any soap with a clean damp cloth. Wipe dry with a clean cloth. To remove dust, use a microfiber or disposable duster or a vacuum cleaner with an upholstery brush to dust the entire surface. This will prevent excessive soil build-up in the weaving. To remove any stubborn build-up, use a soft-bristled toothbrush or blast compressed air in tight areas to dislodge dust and dirt.

To protect: Keep your wood furniture away from any heating source, moisture source, vent, and direct sunlight to prevent fading, discoloration, and warping.

For minor touch-ups: Minor scratches or dents - rub a color-matched marker, shoe polish, or furniture pen over the damaged area to make it less noticeable.

Specified for indoor use.
King
Carton Size
Box 1: 9.8"L x 8.7"D x 81"
Box 2: 87.4" x 9" x 49.6"
Carton Total Weight: 76.6 lbs

Queen
Carton Size
Box 1: 9.8" x 8.7" x 81"
Box 2: 71.3" x 9" x 49.6"
Carton Total Weight: 46.3 lbs
Items in our Lemons & Me collection are hand crafted and made from natural materials. The finish you see here may not be the vision you get at home. Nothing major, just different colors and grains in the wood, and sometimes very minor variations in size.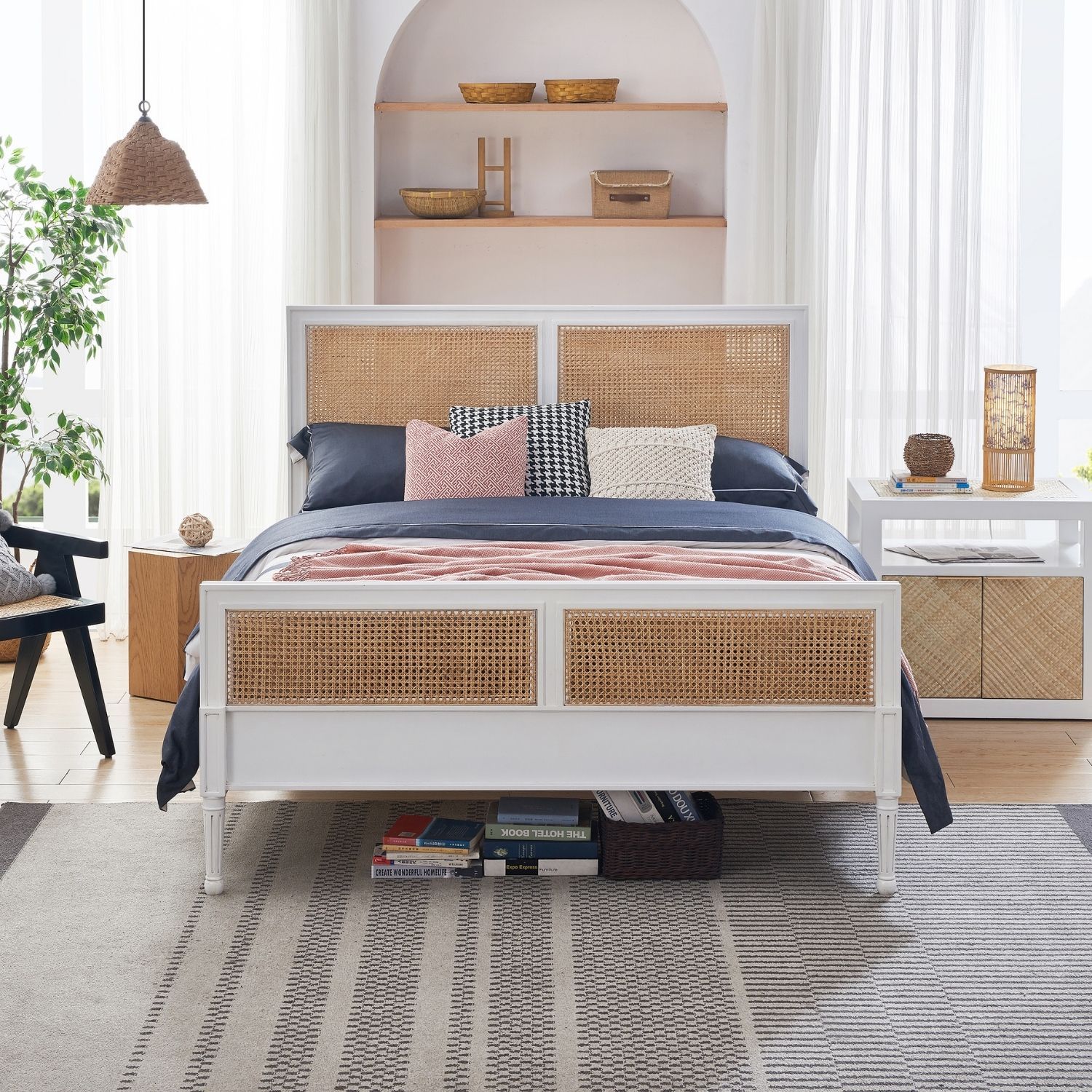 Designed for dreamy living
Handmade from mahogany, square-framed with intricately carved legs, and hand-woven natural rattan – this bed looks made with care. As for its features? They make for carefree living. A wide frame for spacious sleep, a light, breathable headboard, and plenty of storage room underneath. Simple hand-painted white or black, to match any bedroom. Dreamy indeed.

Handmade look and feel
A handmade square mahogany frame, contrasted with intricately hand-carved legs, and hand-woven natural rattan breathing a lighter touch to both ends of the bed.
In Real Life
Video taken by an iphone 12. No filters, No edits.
Comfortable living
A frame up to 2" wider than average, for spacious sleep. Enjoy ample storage room underneath too.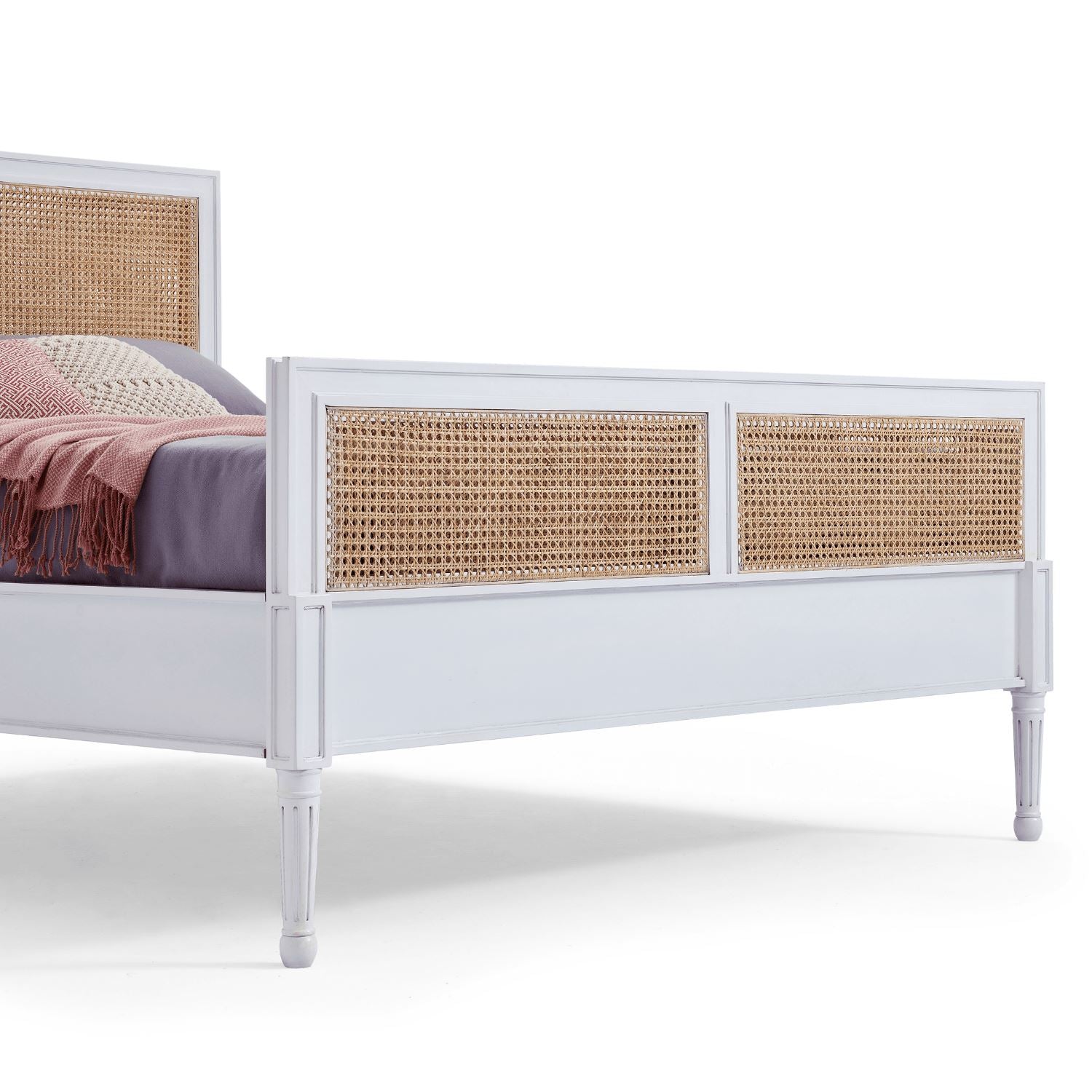 Designed to last
Entirely handmade, with a strong mahogany frame.
Dimensions
Dimensions
Queen: 63.8"W x 84.5"L x 48"H
King: 79.5"W x 84.5"L x 48"H
This product has no reviews yet.