Lambert Bar Stool
---
Add Protection Plan
What's covered
Width: 15"
Depth: 16"
Height: 32"
Seat: Teak Wood
Legs: Metal
Wood furniture is beautiful, easy to care for, and classic. Quality wood furniture can last generations when properly maintained.

To clean: Wipe away debris with a damp, cotton cloth. You may use mild water on a damp cloth if needed. Always test first on an inconspicuous area. Remove any soap with a clean damp cloth. Wipe dry with a clean cloth.

To protect: Keep your wood furniture away from any heating source, moisture source, vent, and direct sunlight to prevent fading, discoloration, and warping.

For minor touch-ups: Minor scratches or dents - rub a color-matched marker, shoe polish, or furniture pen over the damaged area to make it less noticeable.
Watermarks - To remove the watermark, you will need to remove the moisture. In some cases, the moisture will eventually dissipate on its own. To speed the process, you may use a hairdryer set below 160 degrees F. There are also commercial products that will help remove watermarks.
Carton Size: 19.7"L x 19.7"D x 23.4"H
Carton Weight: 11 lbs
This item in our Foundry Collection is hand crafted and made from natural materials. The finish you see here may not be the vision you get at home. Nothing major, just different colors and grains in the wood, and sometimes very minor variations in size.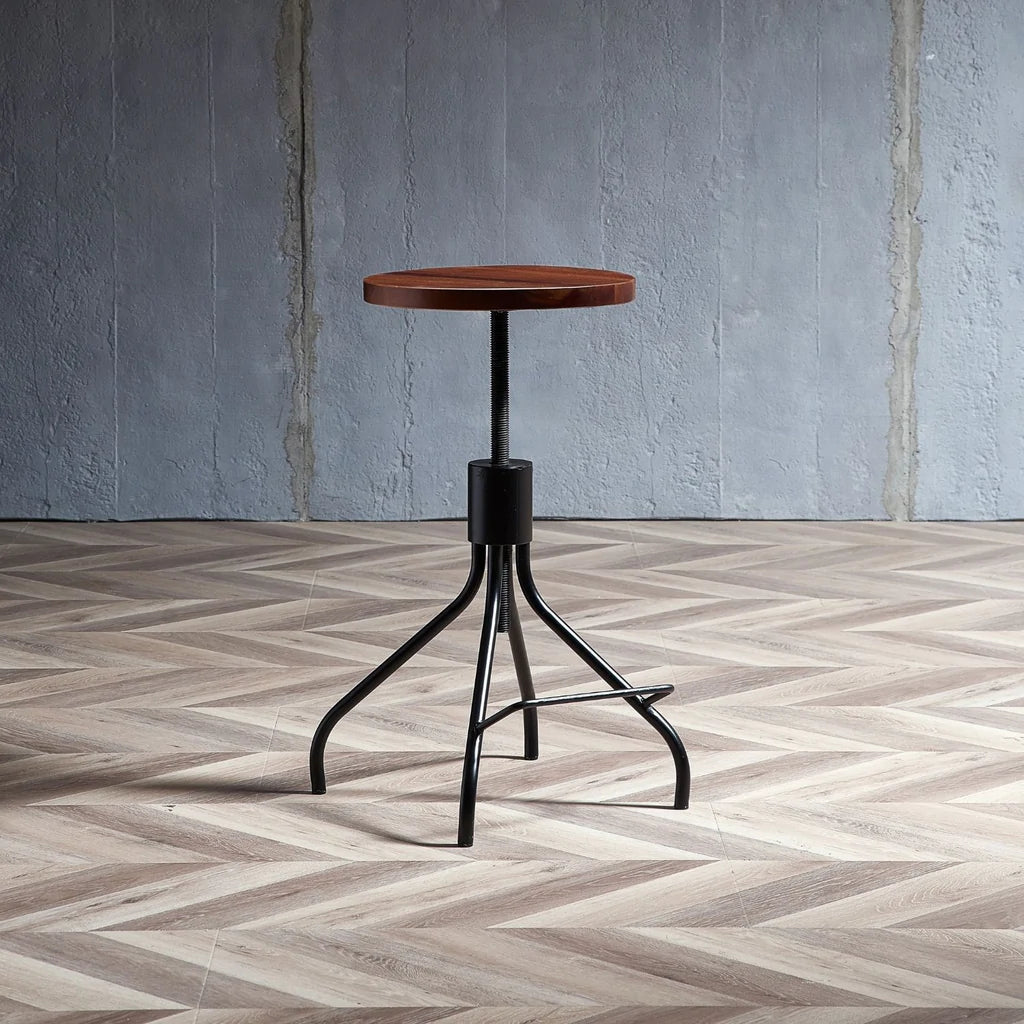 Industrial flair that fits your lifestyle
Inspired by warehouse factory architecture and bare bones floor plans, industrial style furniture and decor pairs well with minimalist, modern spaces in your home. The Lambert Stool makes an excellent addition to a sleek work from home office, rustic looking vanity, or even a solo seating option in a mixed media corner.

Earth- friendly living
Have a seat on an eye-catching, weather worn stool that is also a premier example of earth-friendly living thanks to its naturally sourced materials. Made entirely of metal and teak wood, this adjustable screw stool is a solid choice for both minimal living and minimal environmental effects along the way.
In Real Life
Video taken by an iphone 12. No filters, No edits.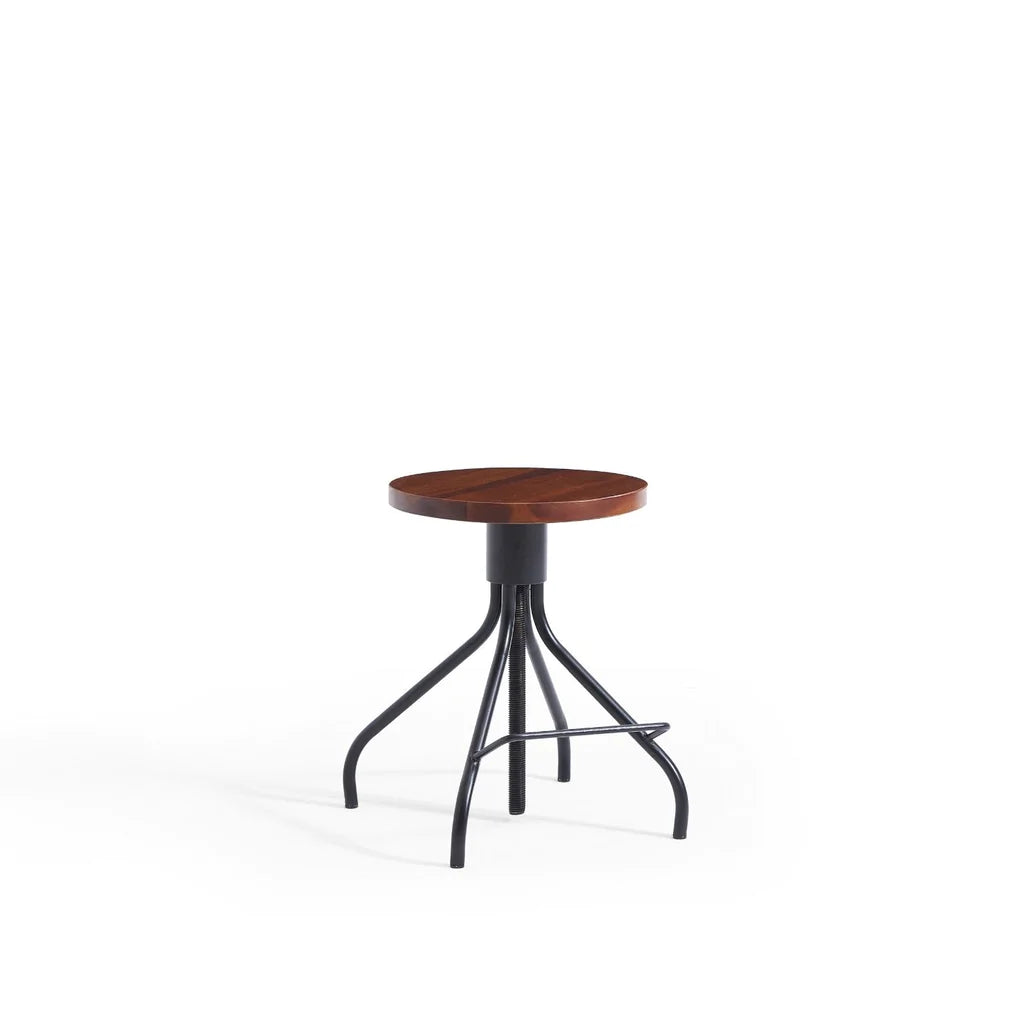 Bonus features
The adjustable seat on this piece opens up so many more options for functional placement in any space. Go from an extra seat at a small table to budding it up against a low profile desk to get some work done in a snap. The footrest is also a great additional support feature for comfortable seating.
Loads of living options
Though this stool can be set up with more obvious means of use in mind, it can also double as a side table or a footrest if so desired. Change up your space as you please with a functional piece of furniture that can adapt with you.
Dimensions
Dimensions
Width: 15"
Depth: 16"
Height: 32"
This product has no reviews yet.