Oscura Accent Chair
---
Add Protection Plan
What's covered
Width: 30"
Depth: 33"
Height: 29"
Front: 94% Polyester / 6% Acrylic Fabric
Inside: Metal Frame & High-Density Foam
Base: Metal with Black Gold Finish
Back: PU Leather
To clean: Vacuum the upholstery moving it from left to right in short, overlapping lines. Change over to the crevice nozzle, and vacuum in between the seams and or under the cushions.

Treat stains: Attack stains with the appropriate water- or solvent-based cleaner. Let the cleaner sink in, and then blot it with a microfiber cloth. Don't scrub the stain, as the action could push the stain farther into the upholstery or damage the fabric.
Carton Size: 31"L x 33"D x 30"H
Carton Weight: 44 lbs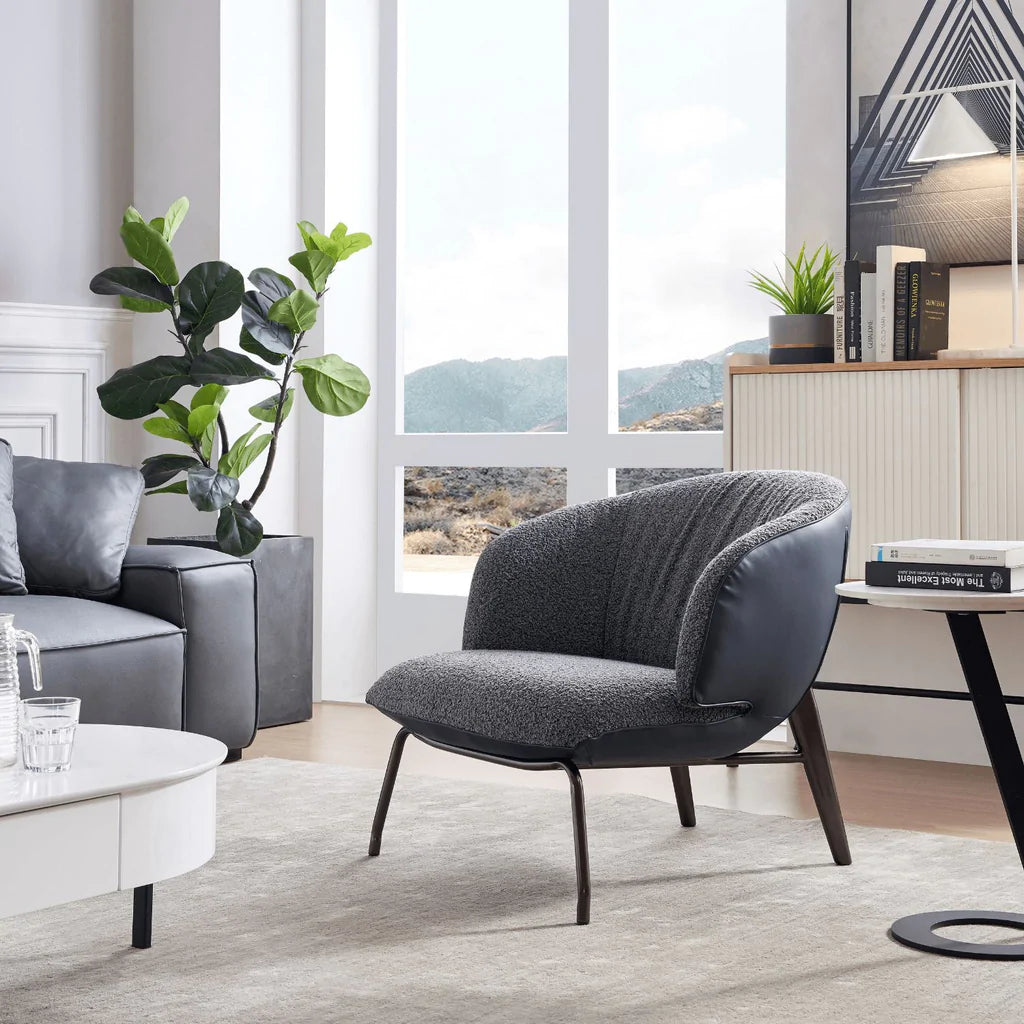 Comfy is its own style
The 'cushion-on-legs' look, making comfy an eye-catching style of its own. With the Oscura's sophisticated grey shade, minimal metal frame, and modern bucket silhouette – it's somehow plush and sophisticated at the same time. Cool enough to turn heads, subtle enough to pair well with most living rooms.

Italian style
Designed and made in Italy by Mario Capasa, with a low, wide and cool silhouette – in a sophisticated grey/black contrast.
In Real Life
Video taken by an iphone 12. No filters, No edits.
Comfy feel
It's comfort first for this spacious seat – cushioned with plush high-density foam.

Designed to last
Made by Mario Capasa's renowned team – with a well-supported metal frame, and durable polyester fabric.
This product has no reviews yet.