Pila Desk
---
Add Protection Plan
What's covered
Width: 49"
Depth: 24"
Height: 29"
Top: Teak Wood
Legs: Metal
Wood
Wood furniture is beautiful, easy to care for, and classic. Quality wood furniture can last generations when properly maintained.

To clean: Wipe away debris with a damp, cotton cloth. You may use mild water on a damp cloth if needed. Always test first on an inconspicuous area. Remove any soap with a clean damp cloth. Wipe dry with a clean cloth.

To protect: Keep your wood furniture away from any heating source, moisture source, vent, and direct sunlight to prevent fading, discoloration, and warping.

Iron
Iron is very sturdy and long-lasting material but will require maintenance to prevent rust like other metals. We recommend that you clean and wax your iron furniture at least once or twice a year.

To clean: Brush away any dust or debris with a cloth or the soft brush vacuum attachment. Use a scrub brush and soapy water to remove the remaining debris. Allow your furniture to air dry completely. Protect your iron furniture with an appropriate spray-on wax.

Treating stains: Remove any grease spots, such as from body lotion or spilled food, as soon as possible to prevent discoloration. If rust appears, remove with a wire brush or fine sandpaper and then apply wax or a touch-up paint designed for metal.
Carton Size: 53.1"L x 27.6"D x 10.6"H
Carton Weight: 30 lbs

This item in our Foundry Collection is hand crafted and made from natural materials. The finish you see here may not be the vision you get at home. Nothing major, just different colors and grains in the wood, and sometimes very minor variations in size.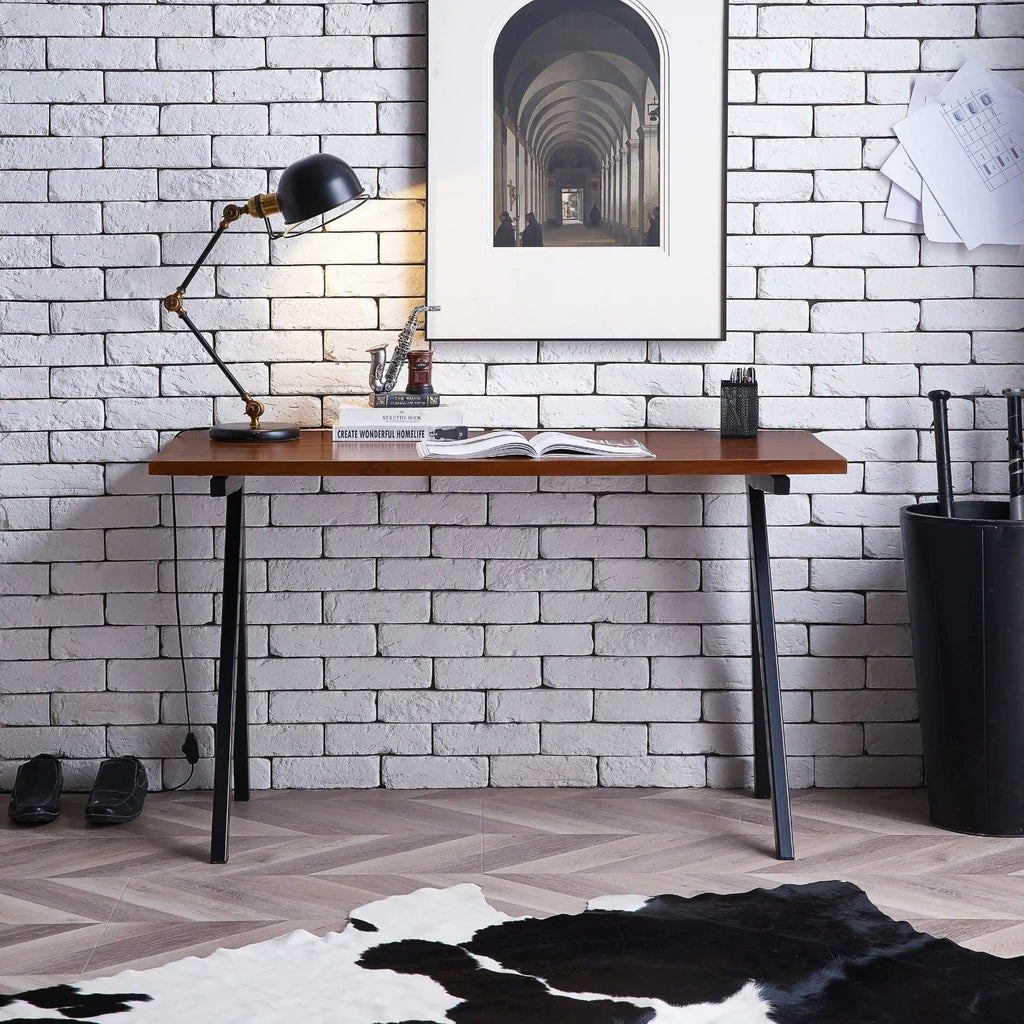 The place for all of your best ideas
Put an earthy, mid-century spin on your work from home office space with the Pila Desk. Its warm, walnut-colored teak wood top offers an ample amount of surface area to work off of. The Pila can accommodate your laptop, desktop monitor, lunch, and so much more. Bring home the best combination of workspace and lifestyle with this handsomely crafted desk.

Ample space
Placed in a corner or next to a beautiful bookcase, this desk gives more than it takes. With its generous depth and length, you have extra room and a great deal more comfort than most other options. Pull up to the Pila Desk for blog concept sessions, email checking, late-night social calls, and everything in between.
In Real Life
Video taken by an iphone 12. No filters, No edits.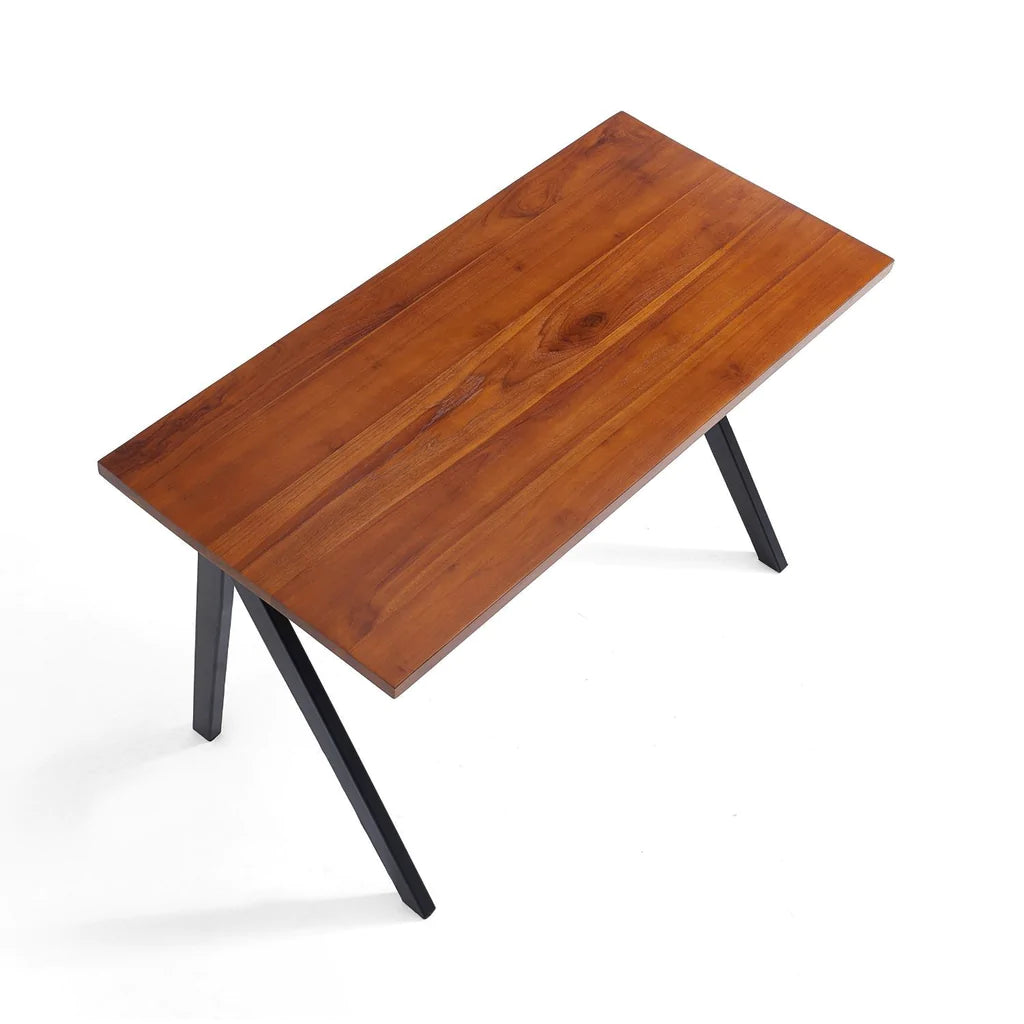 Beautiful walnut finish
This desk's walnut coloring brings a warm, welcoming ambiance to your work nook. Sit down at a beautiful desk that keeps you zen even through the most grueling of zoom calls.
Durable construction
The Pila Desk is made of metal and walnut-colored teak wood making it an environmentally friendly choice to work off of. Its materials are also highly durable, the metal legs also feature reinforced feet on each leg to avoid sliding or wobbling.
Dimensions
Dimensions
Width: 49"
Depth: 24"
Height: 29"
This product has no reviews yet.