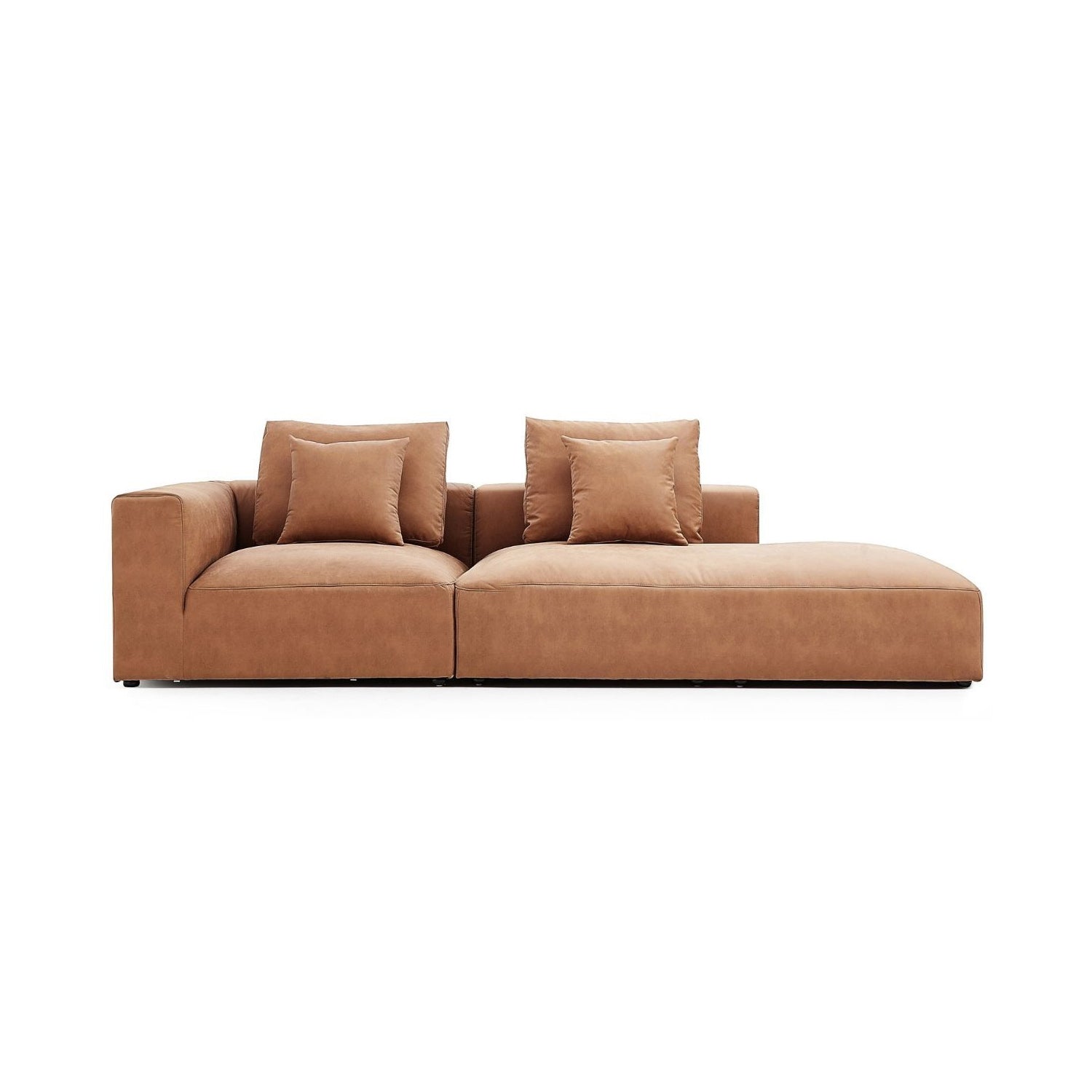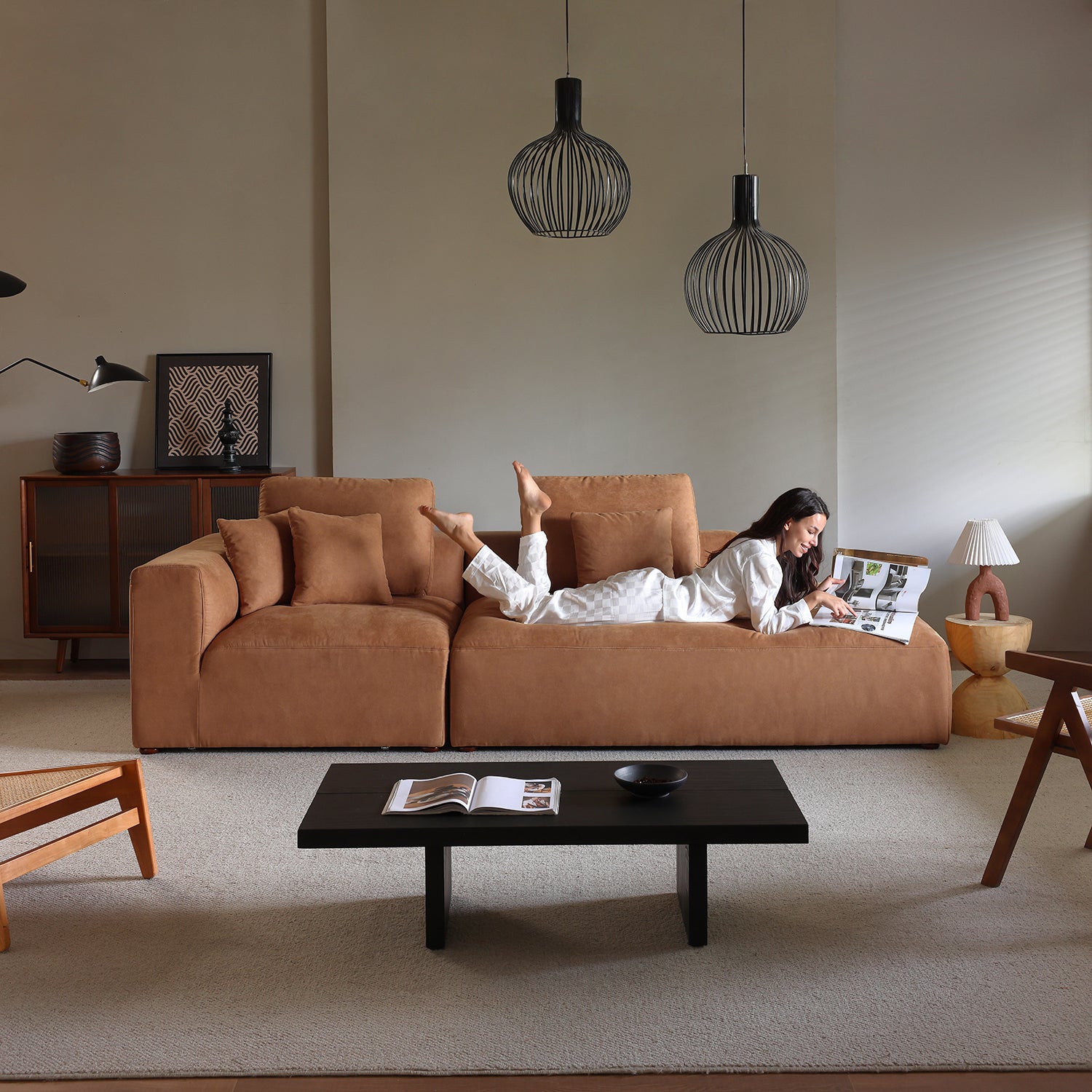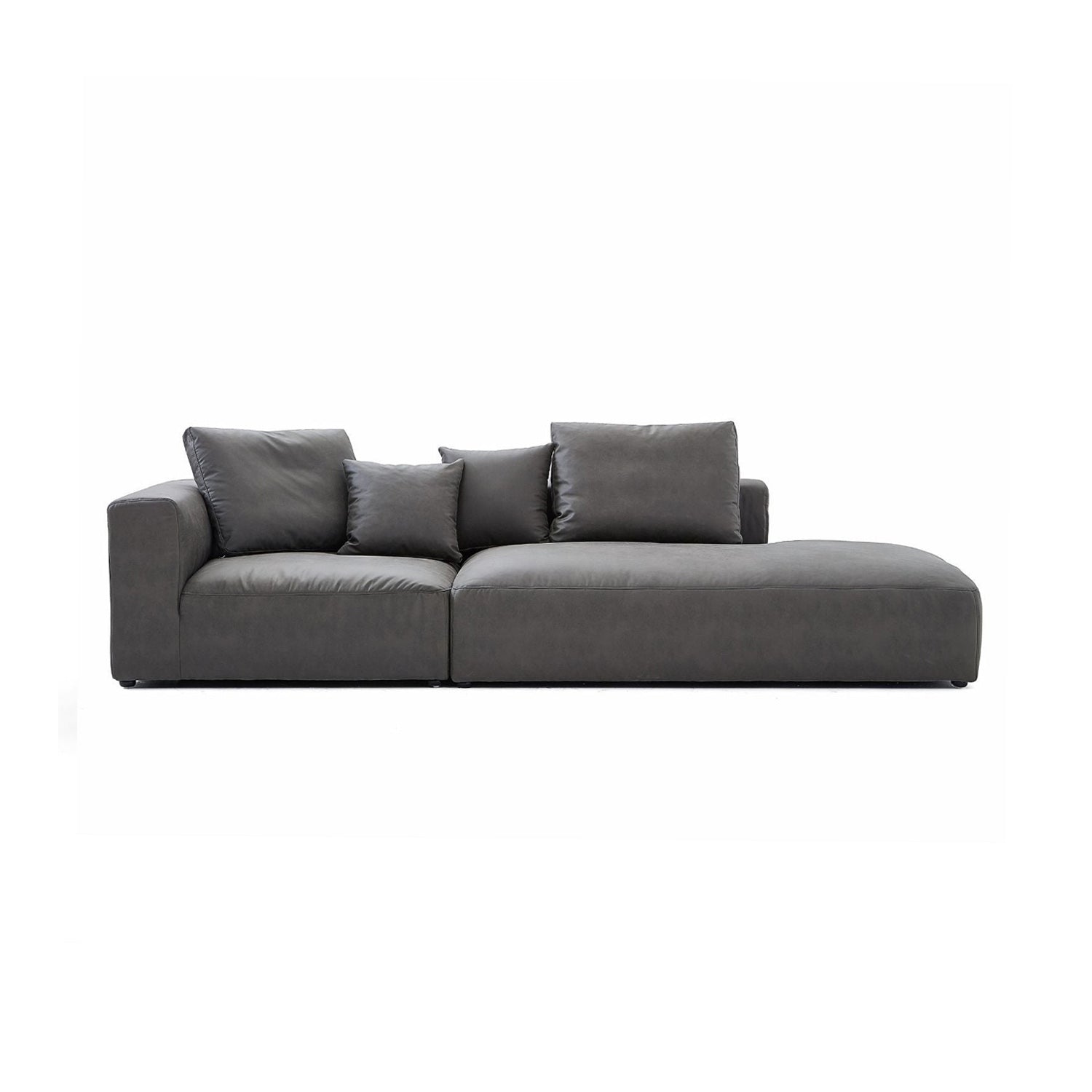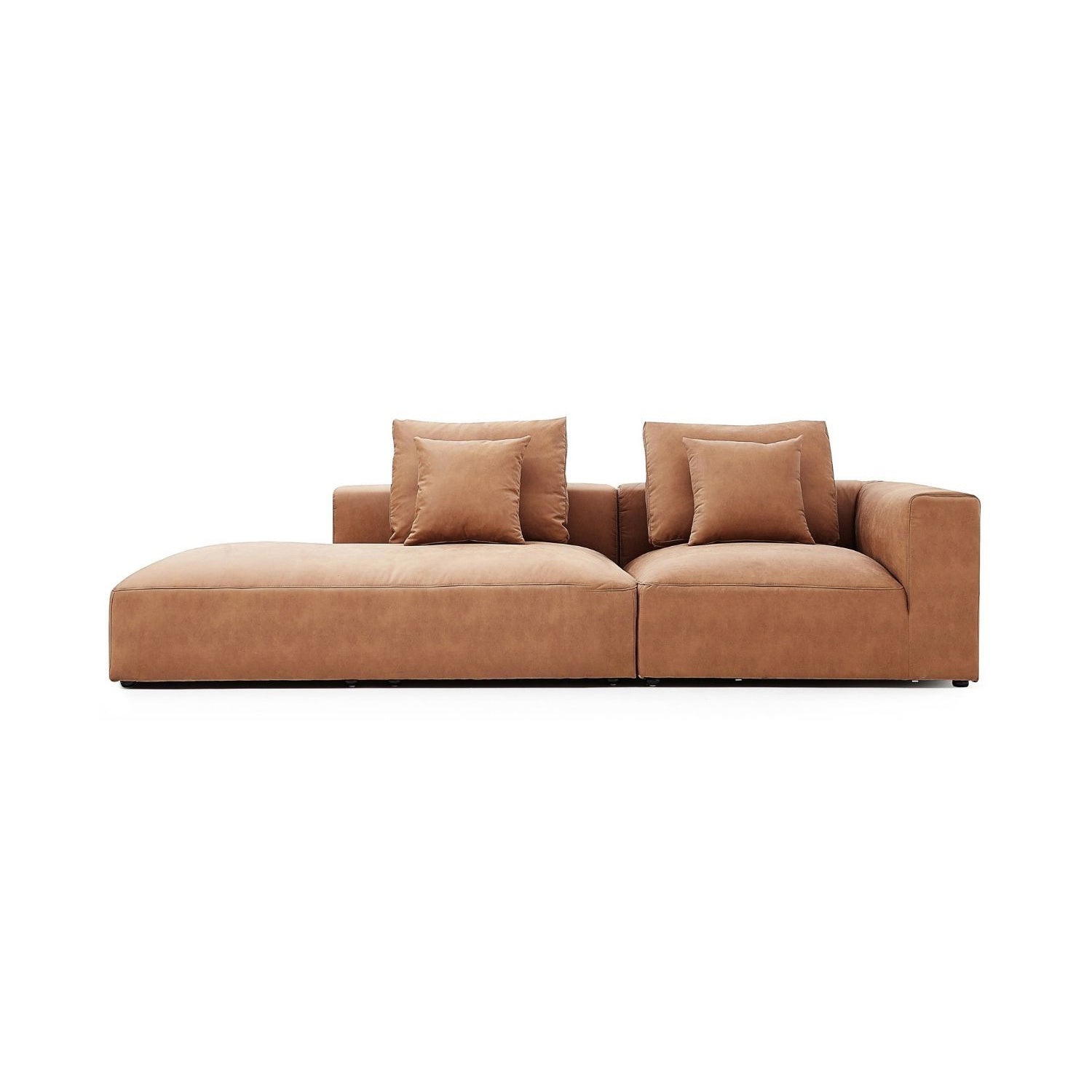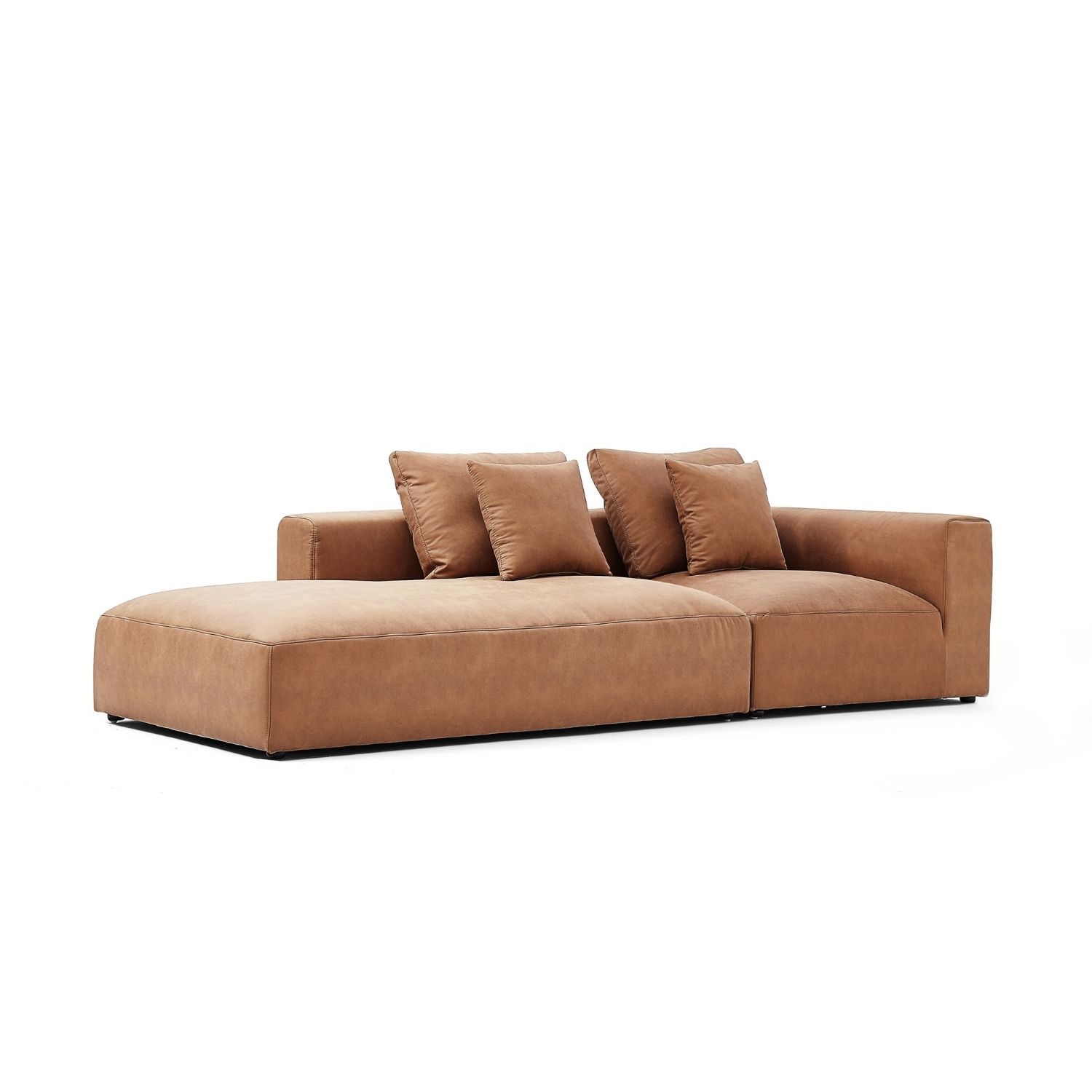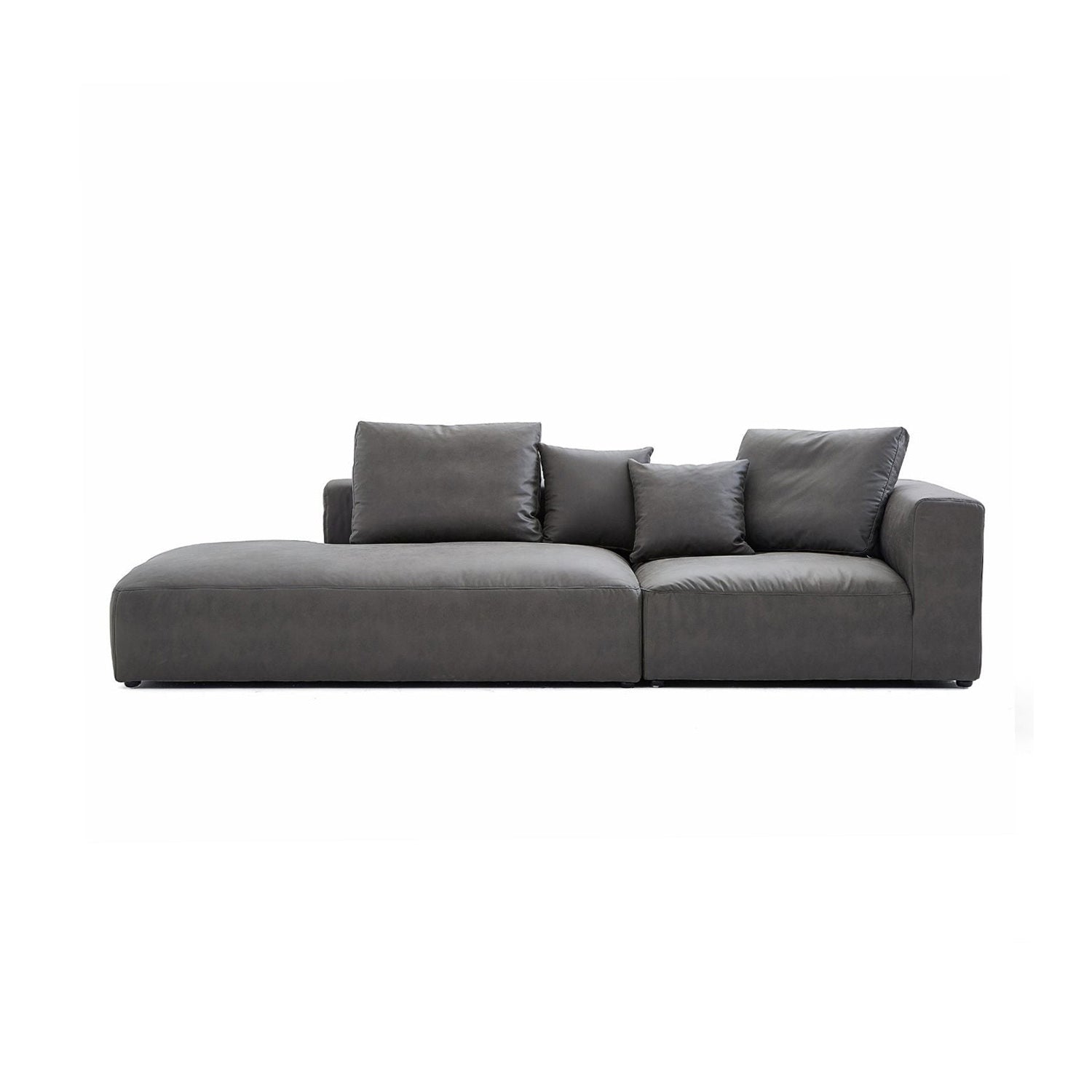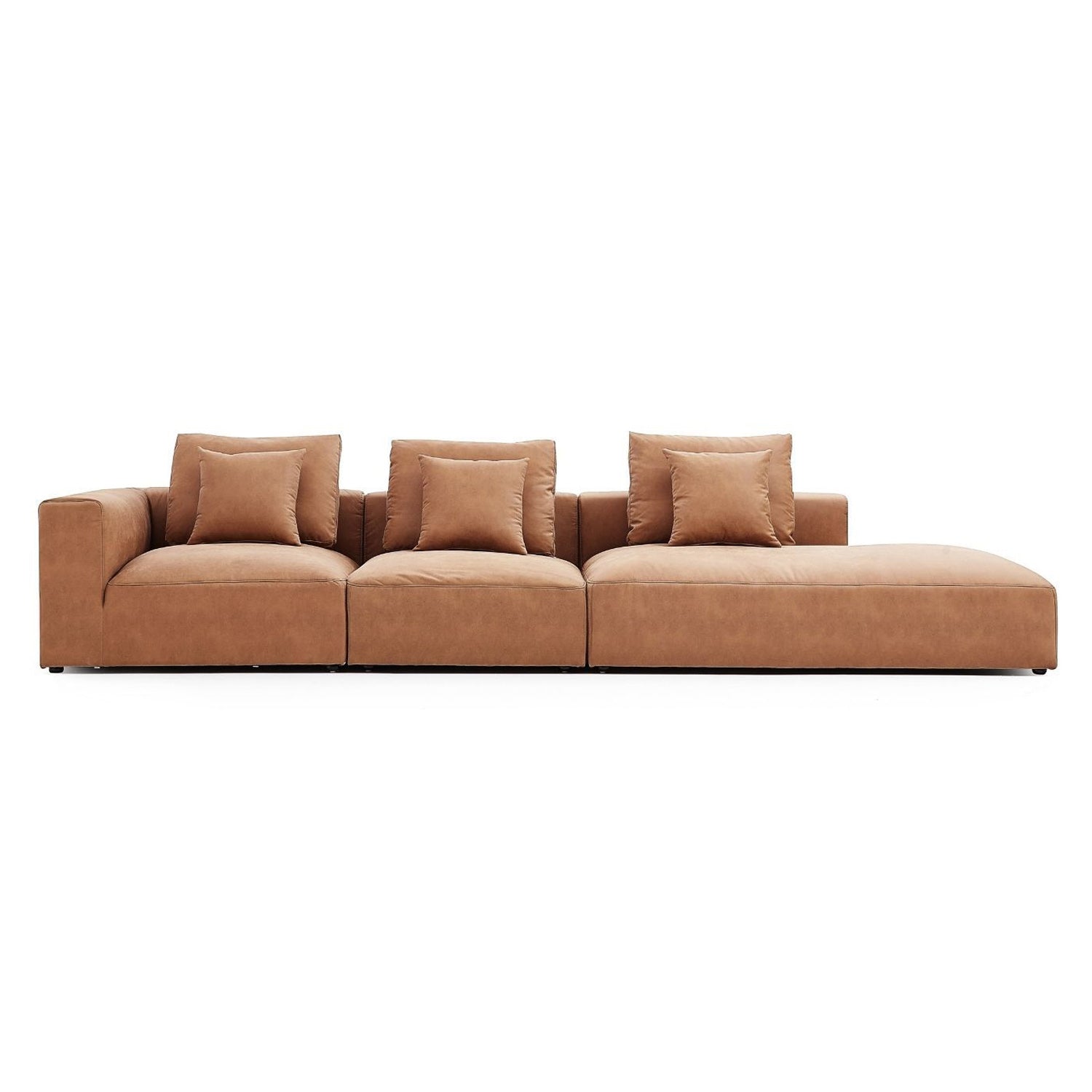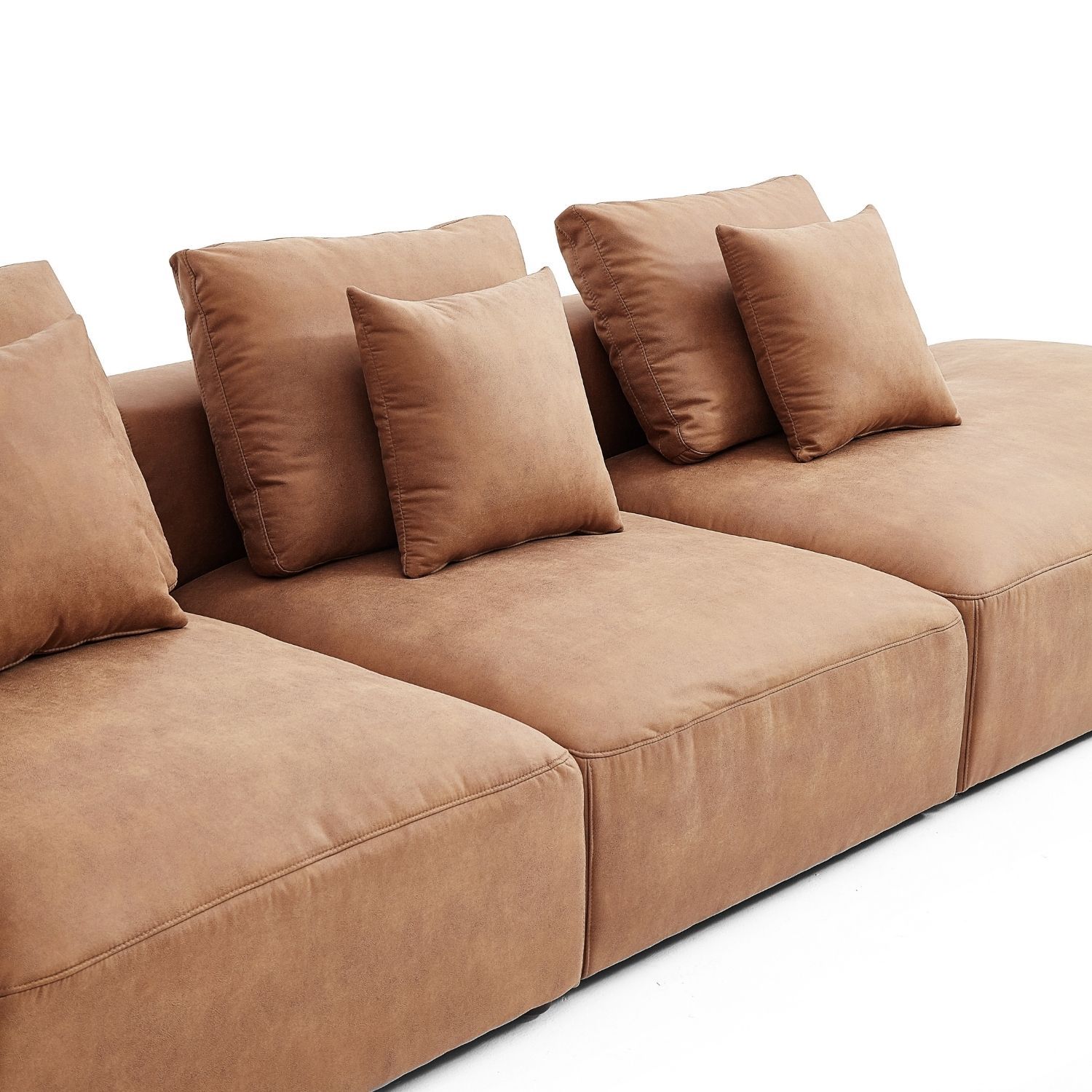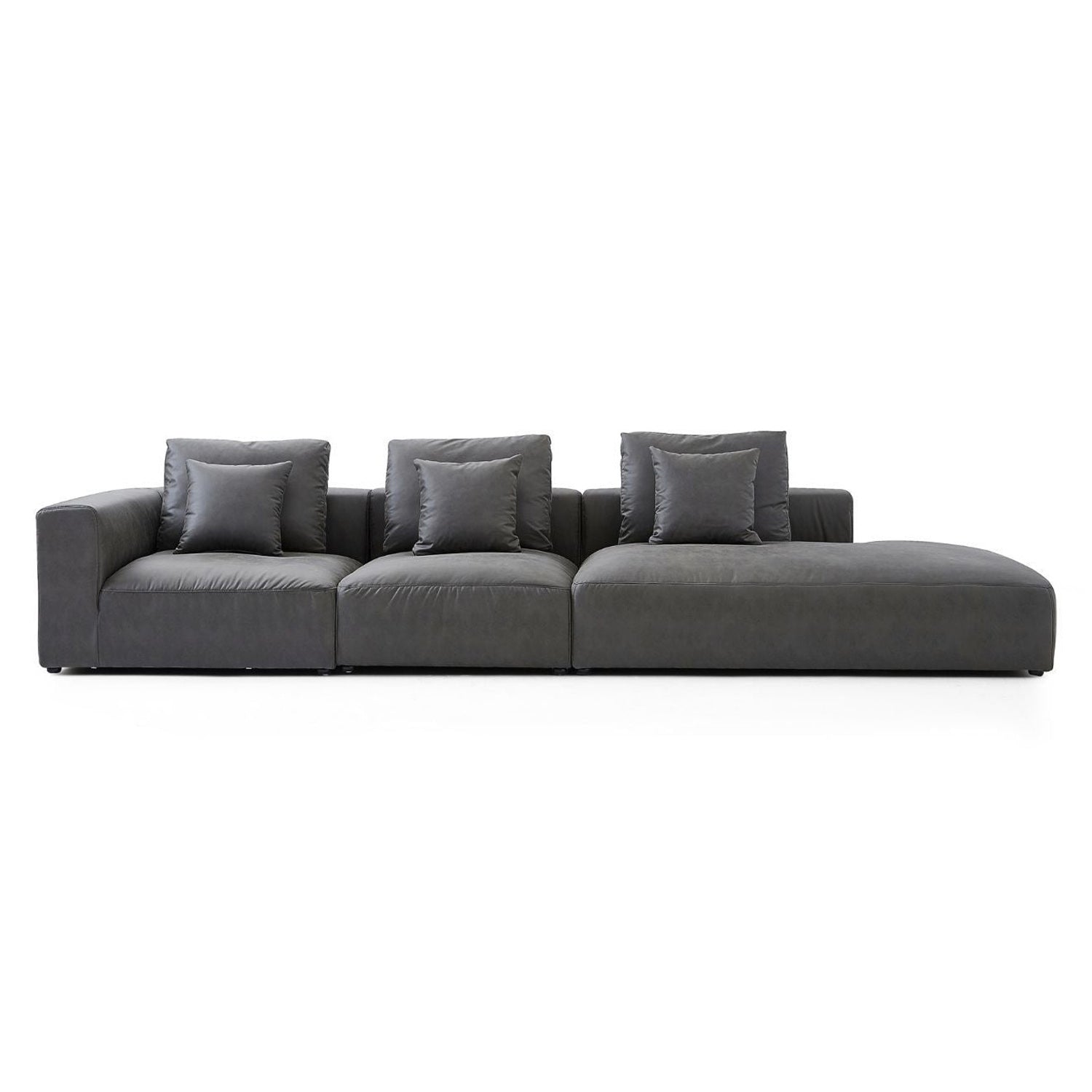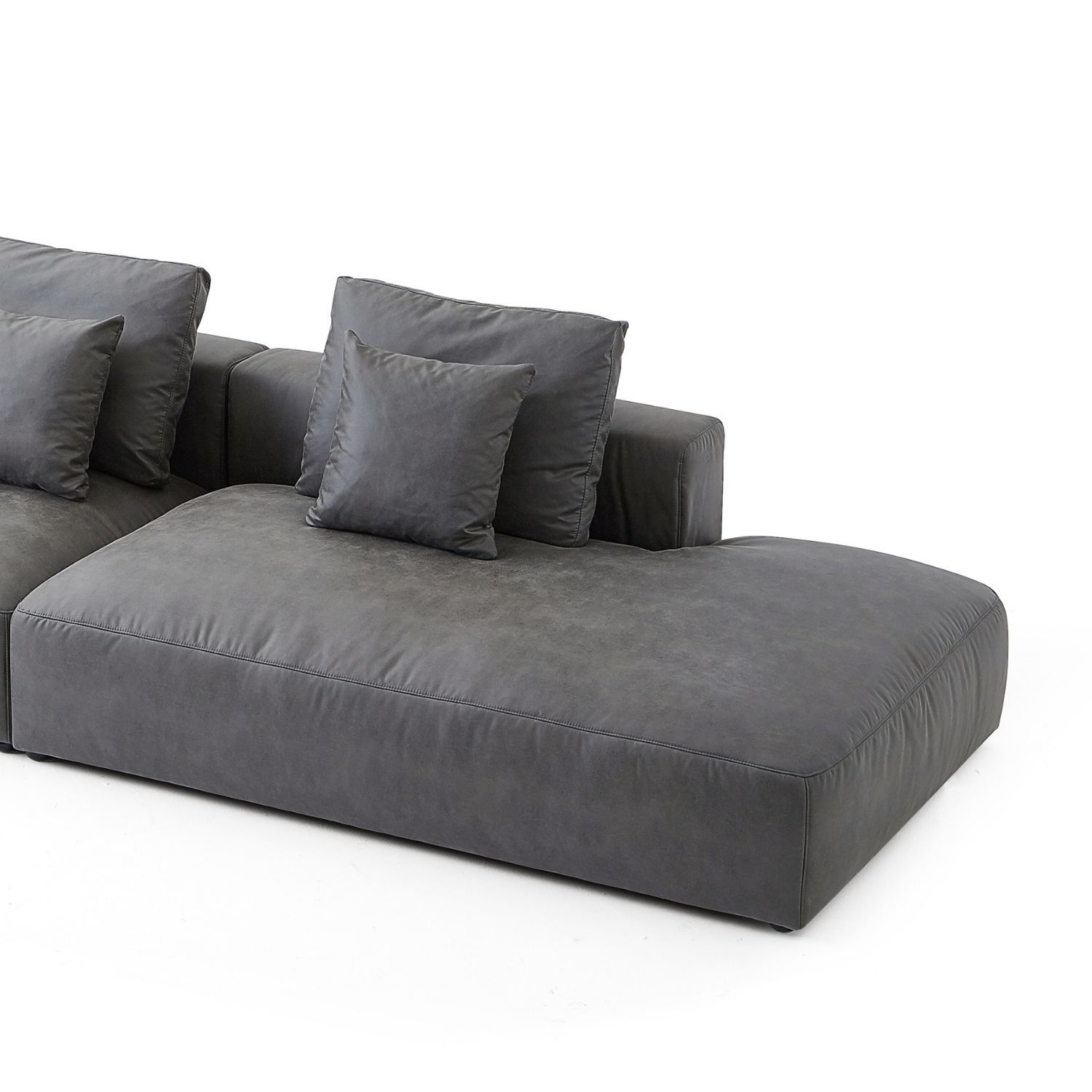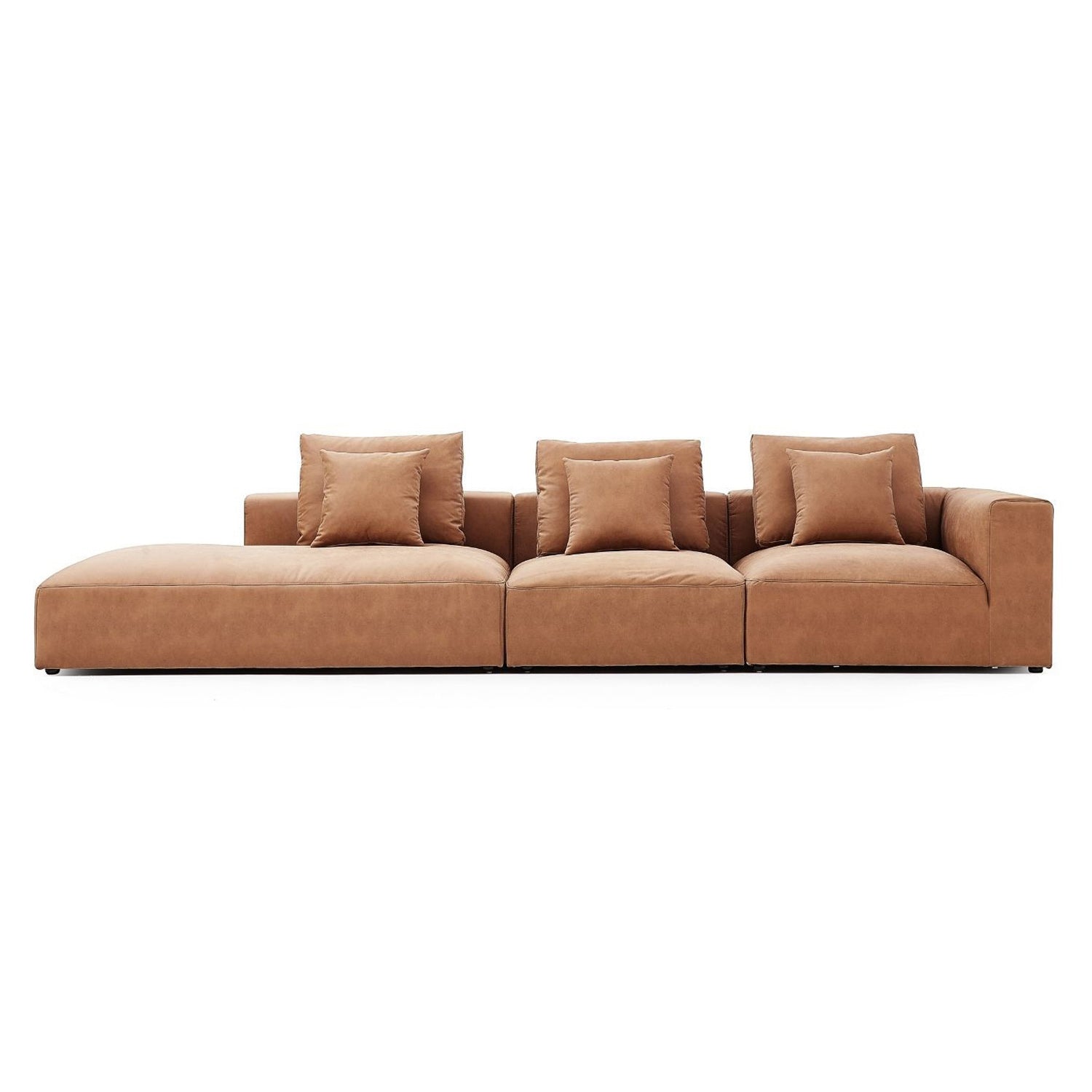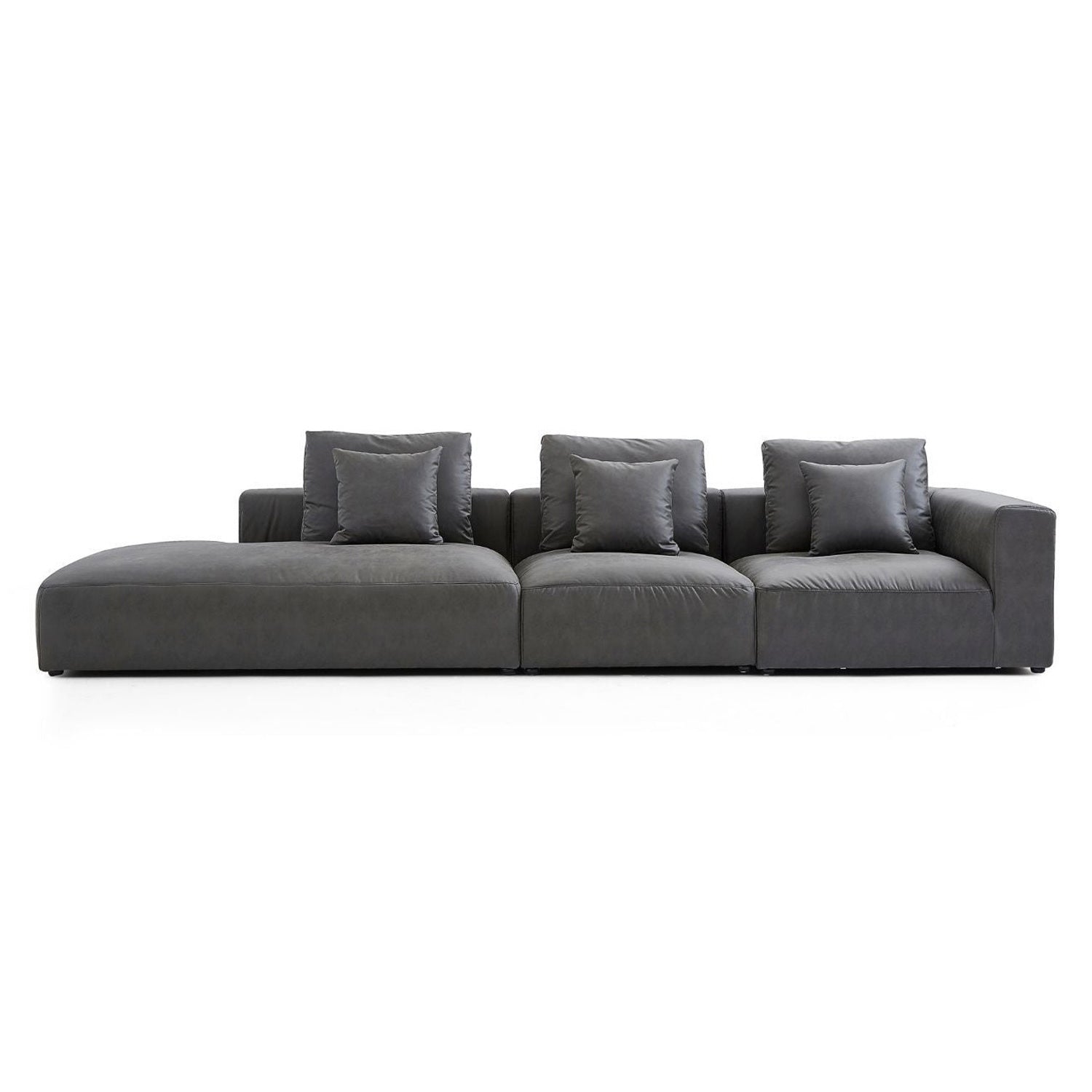 The 5th Sofa
---
Add Protection Plan
What's covered
Frame: Pine Wood
Filling: 1x Layer Dense Foam, 1x Layer Sofa Foam, Feather Filling
Fabric: Performance Leather
Performance Leather is generally easy to care for with a few simple steps and a quick and easy maintenance routine

To clean: Vacuum the upholstery moving it from left to right in short, overlapping lines. This material is spot-clean only. Do not wash these covers in the washing machine.

Treat stains: Use a clean, dry cloth to dab and lift away any stains. Do not rub a stain in or push it further into the fabric. For water-based spills, use a white cloth dampened with distilled water then let air dry. For more stubborn stains, you may need to use a mild detergent diluted with distilled water. Dampen a clean cloth or sponge with this mixture and apply gently to the spill. Remove the detergent mixture with a damp cloth, pat dry with a clean dry cloth.
118"
Carton Size
Box 1: 48.43"L x 48.43"D x 27.17"H
Box 2: 72.05"L x 46.46"D x 27.17"H
Carton Total Weight: 178.58 lbs

153"
Carton Size
Box 1: 48.43"L x 48.43"D x 27.17"H
Box 2: 72.05"L x 46.46"D x 27.17"H
Box 3: 37.01"L x 46.46"D x 27.17"H
Carton Total Weight: 224.88 lbs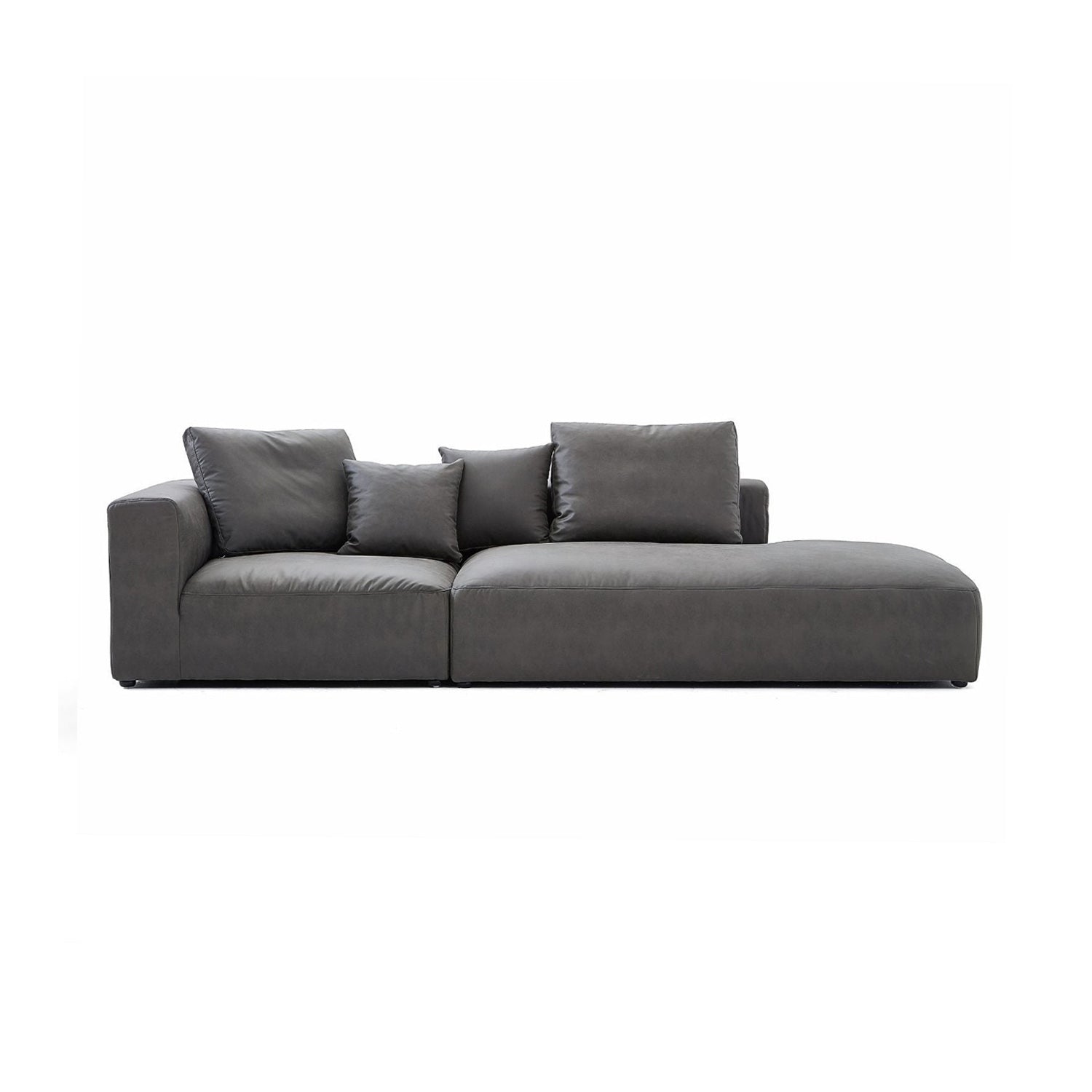 The hunt is over, your one-of-a-kind vintage sofa is here
Tired of hunting flea markets and consignment stores to find that perfect vintage piece? This rustic midcentury modern sofa gives that aged one of a kind vintage feel without the hunt. Buttery smooth fabric that will leave your guests asking, "where did you possibly find this?" But don't worry hunter, your secret's safe with us.

Rustic and refined
Rustic like your grandfather's chair with a modern flare.
In Real Life
Video taken by an iphone 12. No filters, No edits.
Vintage look with a soft touch
Buttery smooth fabric as if it's been aged for years.
Designed to last
Looks and feels like aged Italian leather, only it's 100% vegan. Its carefully constructed fibers make the "leather" durable, and last 2.5 times longer than regular leather.
Dimensions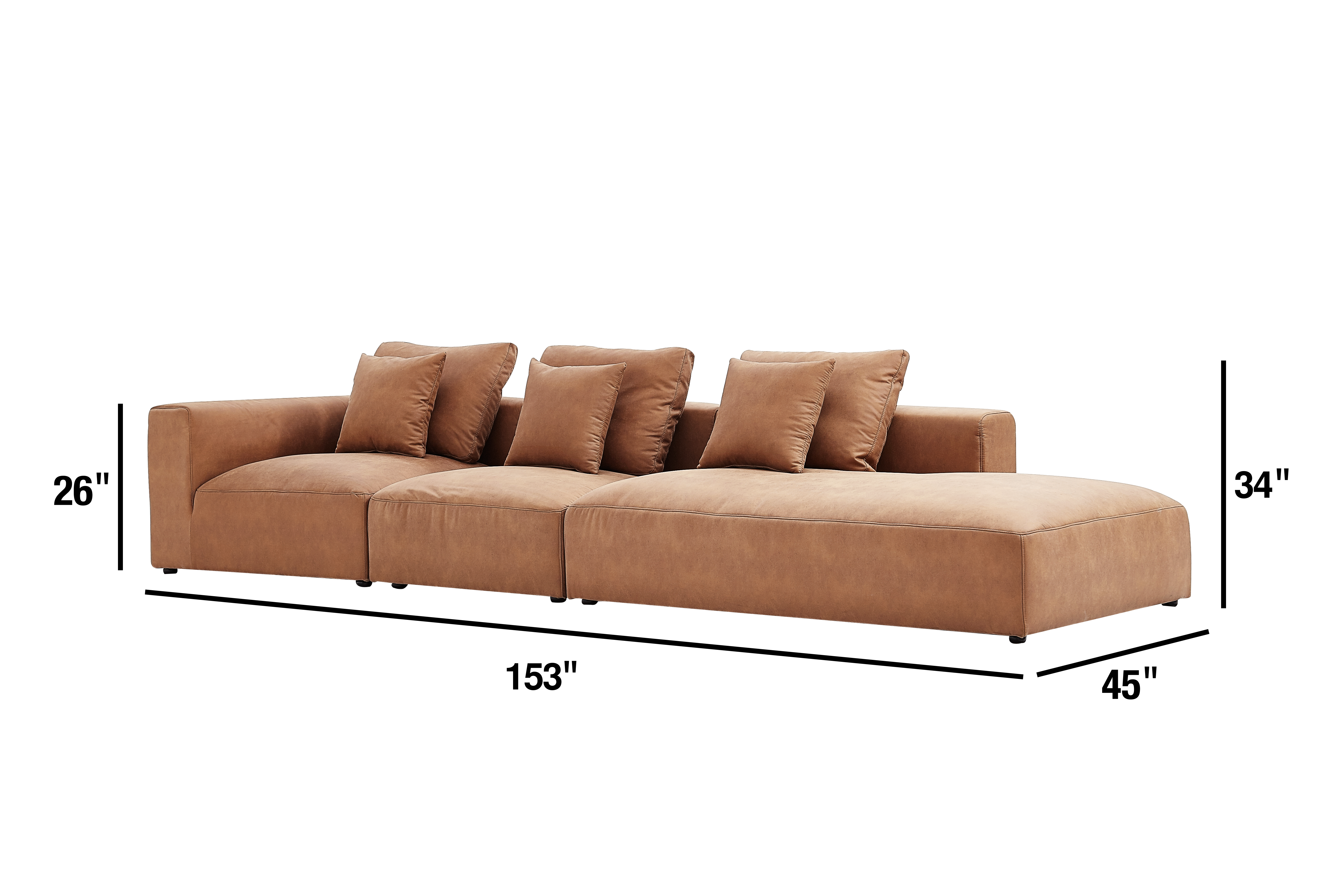 Dimensions
118" Sofa: 118"W x 45"D x 34"H
153" Sofa: 153"W x 45"D x 34"H

Back Rest Height: 26"
Back Cushion Height: 20"
Seat Depth: 35.5"
Seat Height: 14"
Leg Height: 1"
This product has no reviews yet.