Vault Coffee Table
---
Add Protection Plan
What's covered
Length: 47"
Width: 24"
Height: 18"
Iron is very sturdy and long-lasting material but will require maintenance to prevent rust like other metals. We recommend that you clean and wax your iron furniture at least once or twice a year.

To clean: Brush away any dust or debris with a cloth or the soft brush vacuum attachment. Use a scrub brush and soapy water to remove the remaining debris. Allow your furniture to air dry completely. Protect your iron furniture with an appropriate spray-on wax.

Treating stains: Remove any grease spots, such as from body lotion or spilled food, as soon as possible to prevent discoloration. If rust appears, remove with a wire brush or fine sandpaper and then apply wax or a touch-up paint designed for metal.
Carton Size: 26"D x 49"L x 20"H
Carton Weight: 110 lbs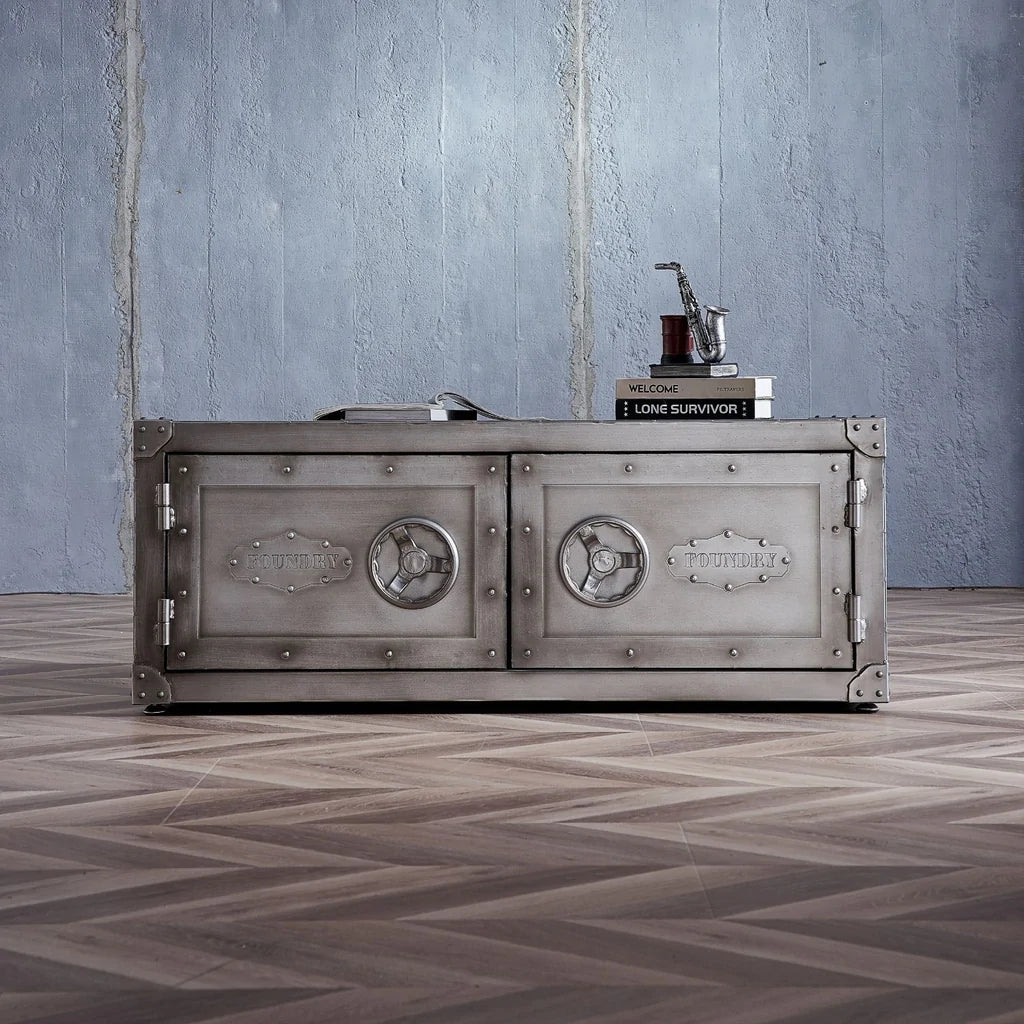 Cash in on tons of storage
Call the cops — this coffee table's red hot. The Vault Coffee Table looks like it's been plucked out of the nearest savings and loan bank, but it's even more functional than that. Constructed from iron, this industrial coffee table is stronger than Superman. Double doors with vault-inspired handles open to a generous storage compartment. It's big enough for pillows, blankets, and anything else you want to keep safe. Make this industrial coffee table the centerpiece of your living room for a steal.

Conversation starter
Get ready to hear some bad bank puns.
In Real Life
Video taken by an iphone 12. No filters, No edits.
So much storage
Keep your necessities out of sight.
A fortress of strength
An industrial coffee table that lives up to its name.
This product has no reviews yet.