Alvar Chair
---
Add Protection Plan
What's covered
Width: 23.6"
Depth: 28.7"
Height: 28.7"
Frame: Stainless Steel Frame
Materials: Genuine Leather
Durable and low maintenance, leather will stay looking great over time with proper care. Leather is generally easy to care for with a few simple steps and a quick easy maintenance routine.

To clean: Vacuum the upholstery moving it from left to right in short, overlapping lines. Apply commercial leather cleaner as directed on its original packaging.

For spills: Leather can stain, especially with liquids so be sure to attend to any spills quickly. For water-based spills wipe clean with a white cloth that is dampened with distilled water, then let air dry.

For more stubborn stains, combine mild detergent with distilled water. Dampen a clean cloth or sponge with this mixture and apply gently to the spill. Pat dry with a clean, dry cloth.

Oil stains should be blotted with a dry, clean, white cloth. Excel oil will dissipate over time. If the stain causes discoloration, you may consider a leather degreaser to reduce the appearance of the stain.

To maintain: A leather conditioner will keep your leather soft and supple over time. We recommend applying a conditioner every 6 to 12 months to help your leather furniture maintain its natural oils.
Carton Size: 30"D x 26"L x 31"H
Carton Weight: 48 lbs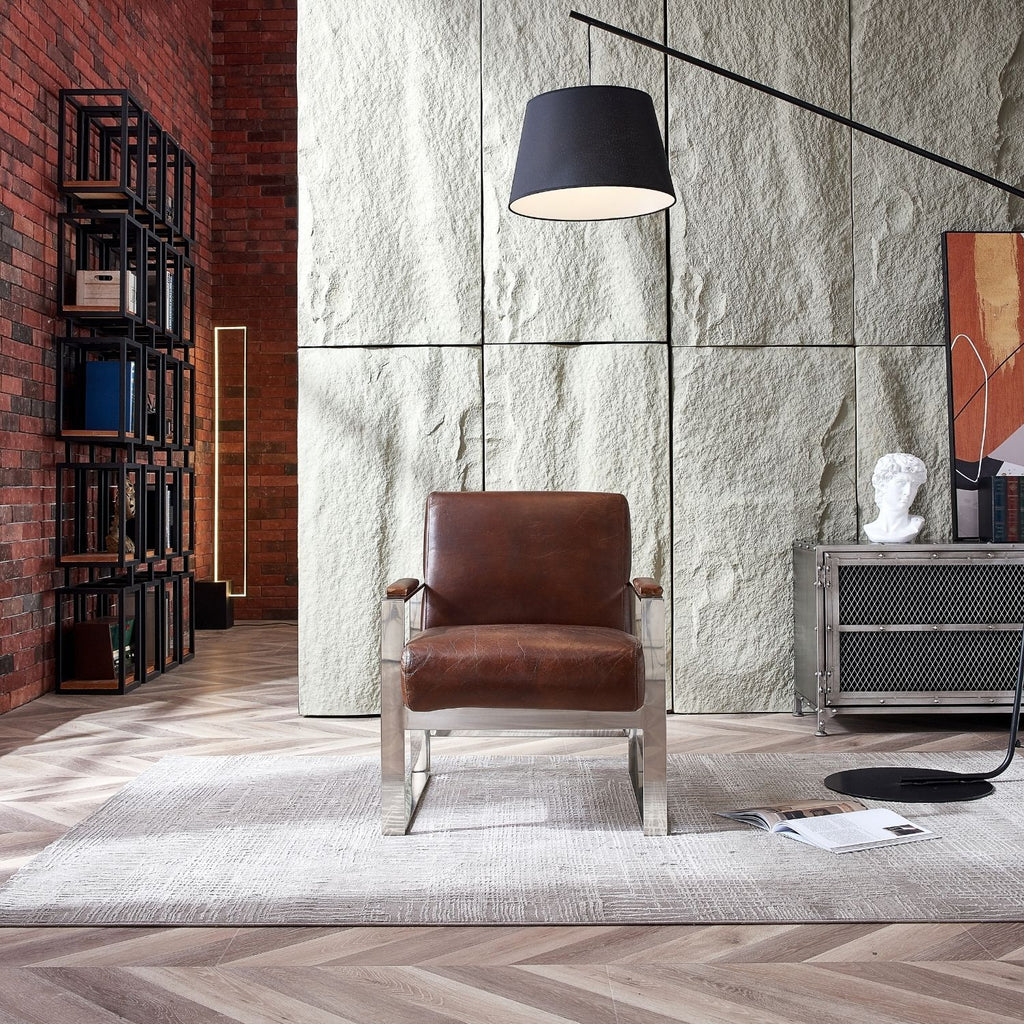 Edgy and comfy? This chair is both
Tough but still a softie at heart, these modern armchair embraces contrast for the ultimate in stylish comfort. Sturdy and shiny, the stainless-steel frame plays defense against wear and tear. The extra cushy seat covered in real leather invites you in for a rest from the world. Our favorite vintage-inspired brand Foundry masters blending timeless styles with updated materials and the Alvar Chair is no exception. At home in the living room, office, or bedroom this modern armchair always scores.

Classic design
Inspired by the mid-century movement, this modern armchair is always up to date.

In Real Life
Video taken by an iphone 12. No filters, No edits.
Cushy leather seat
Plush cushions and supple leather make for a cozy seat.
Relaxed but structured
Sharp lines and soft leather seamlessly blend contrasting styles.
Dimensions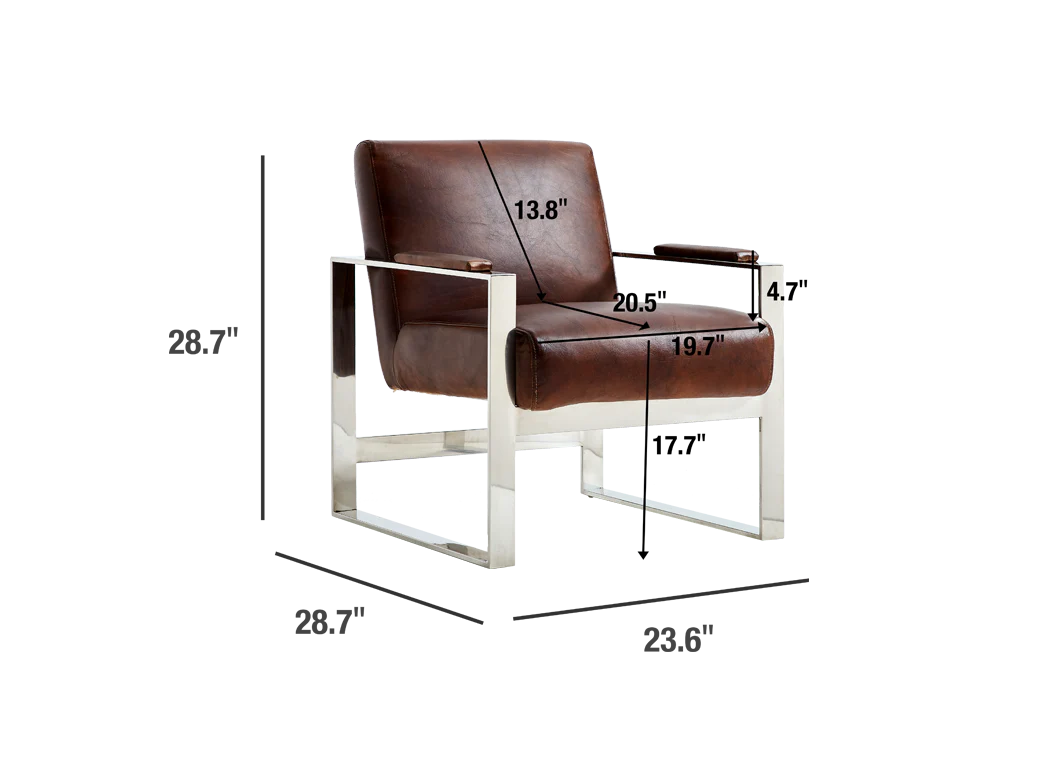 Dimensions
Width: 23.6"
Depth: 28.7"
Height: 28.7"
This product has no reviews yet.