Aumbry Coffee Table
---
Add Protection Plan
What's covered
Length: 47.6"
Width: 31.5"
Height: 16.1"
Frame: Wood
Overall: Aluminium
To clean: Wipe with a damp microfiber cloth as needed to remove debris and oxidation. Warm water is the best option for cleaning stainless steel and will be the only cleaning required in most situations.

Treating stains: You may use a small amount of nonabrasive detergent added to water for stains. A drop of mild dish soap works well. Do not use bleach or chloride-based cleaners. Stubborn stains may require a commercial stainless steel cleaning product. These products can remove stains, protect against scratches, and polish the surface of the metal.
Carton Size; 35"D x 50"L x 18"H
Carton Weight: 51 lbs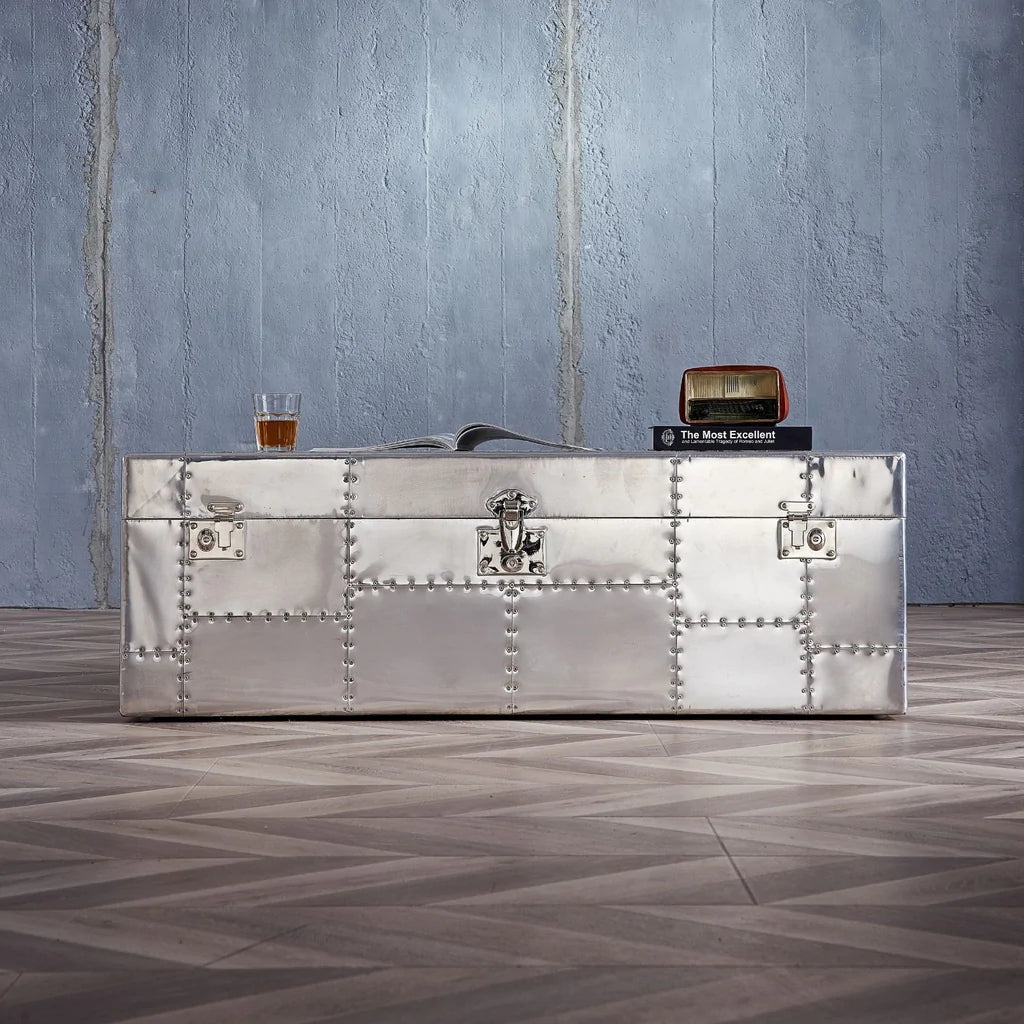 Fly first class every day
This coffee table not only looks awesome but it's practical too. Covered in aviator-style aluminum, this industrial coffee table and chest can handle a little bit of turbulence. Spills and bumps are no match for this warrior. Open it up and you've got tons of storage space inside. Stash blankets, pillows, games, or anything else you want to keep hidden from view. It comes fully assembled and is great for homes with kids and pets. Buckle up, this aluminum coffee table is ready for take-off.

Functional design
Working trunk clasps not only look cool, but they also keep the lid closed tight.
In Real Life
Video taken by an iphone 12. No filters, No edits.
Double duty
Way more storage than your average coffee table.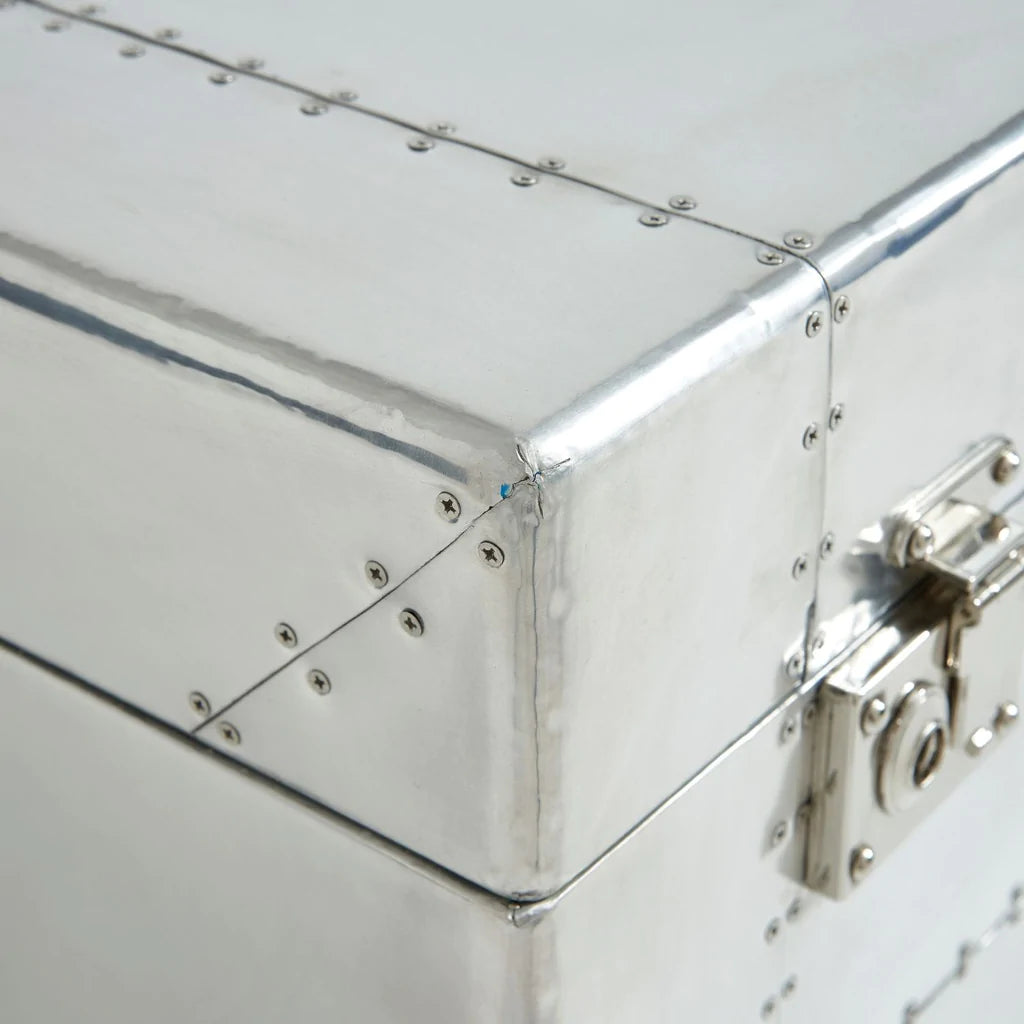 Space-age style
Sleek and industrial, this coffee table might be from the future.
This product has no reviews yet.