Aumbry Side Trunk
---
Add Protection Plan
What's covered
Width: 37.4"
Depth: 19.7"
Height: 24"

Frame: MDF Frame
Overall: Aluminum
To clean: Wipe with a damp microfiber cloth as needed to remove debris and oxidation. Warm water is the best option for cleaning and will be the only cleaning required in most situations.

Treating stains: You may use a small amount of nonabrasive detergent added to water for stains. A drop of mild dish soap works well. Do not use bleach or chloride-based cleaners. Stubborn stains may require a commercial cleaning product. These products can remove stains, protect against scratches, and polish the surface of the metal.
Carton Size: 22"D x 25"L x 25"H
Carton Weight: 27 lbs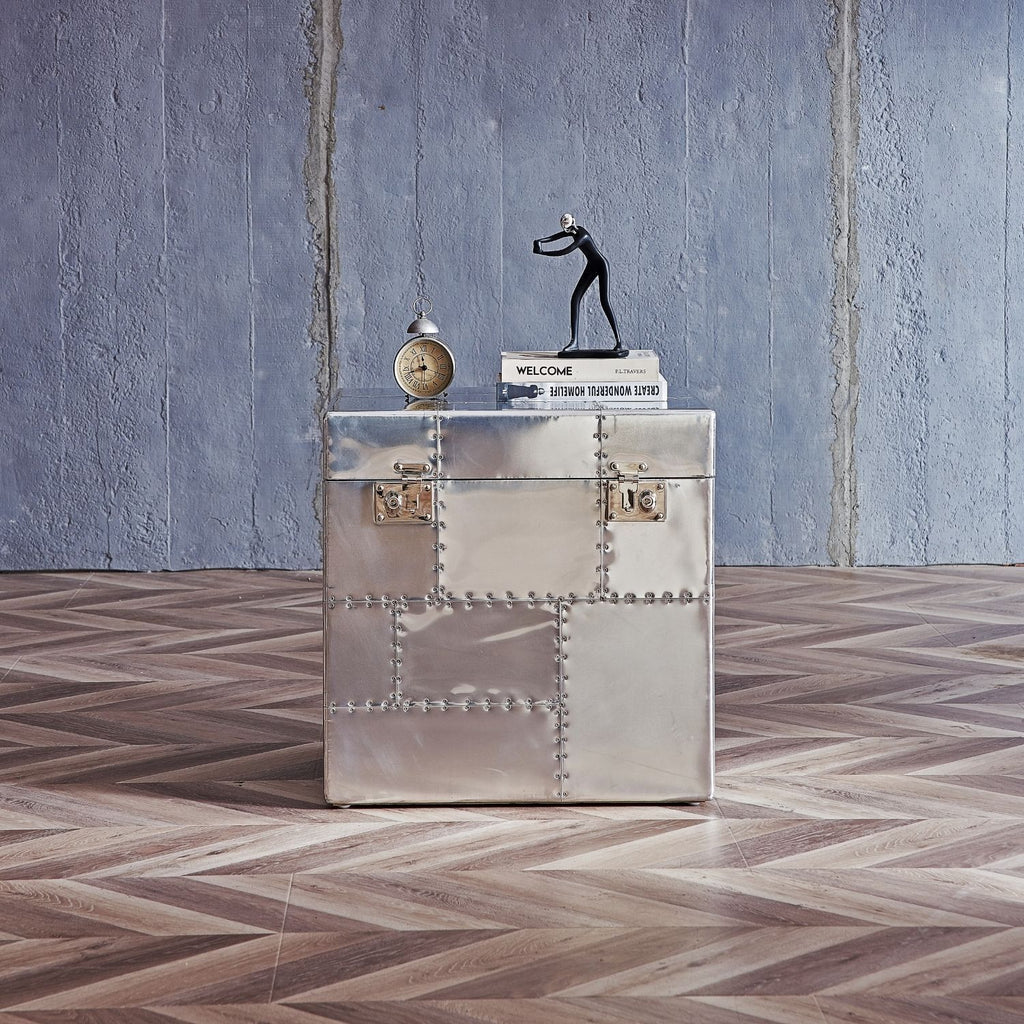 Clear the mess, enjoy the calm
Clutter is a thing of the past thanks to this aluminum trunk. Use it to corral shoes by the front door, keep workout equipment tucked away, or stash sheets and towels inside for guests. The small size makes it a great addition to any room. The distressed patchwork aluminum shell even holds up to a little light abuse. Get your stuff off the floor and into this aluminum trunk.

Arrives assembled
So, you don't have to put it together.
In Real Life
Video taken by an iphone 12. No filters, No edits.
Functional details
Not just for looks, the trunk clasps keep your stuff stashed away.
Built to last
It's going to stick around for a while.
Dimensions
Dimensions
Width: 37.4"
Depth: 19.7"
Height: 24"

This product has no reviews yet.