Cargo Cabinet
---
Add Protection Plan
What's covered
Width: 18.5"
Depth: 16.5"
Height: 24"
To clean: Wipe with a damp microfiber cloth as needed to remove debris and oxidation. Warm water is the best option for cleaning and will be the only cleaning required in most situations.

Treating stains: You may use a small amount of nonabrasive detergent added to water for stains. A drop of mild dish soap works well. Do not use bleach or chloride-based cleaners. Stubborn stains may require a commercial cleaning product. These products can remove stains, protect against scratches, and polish the surface of the metal.
Carton Size: 21"D x 20"L x 26"H
Carton Weight: 11 lbs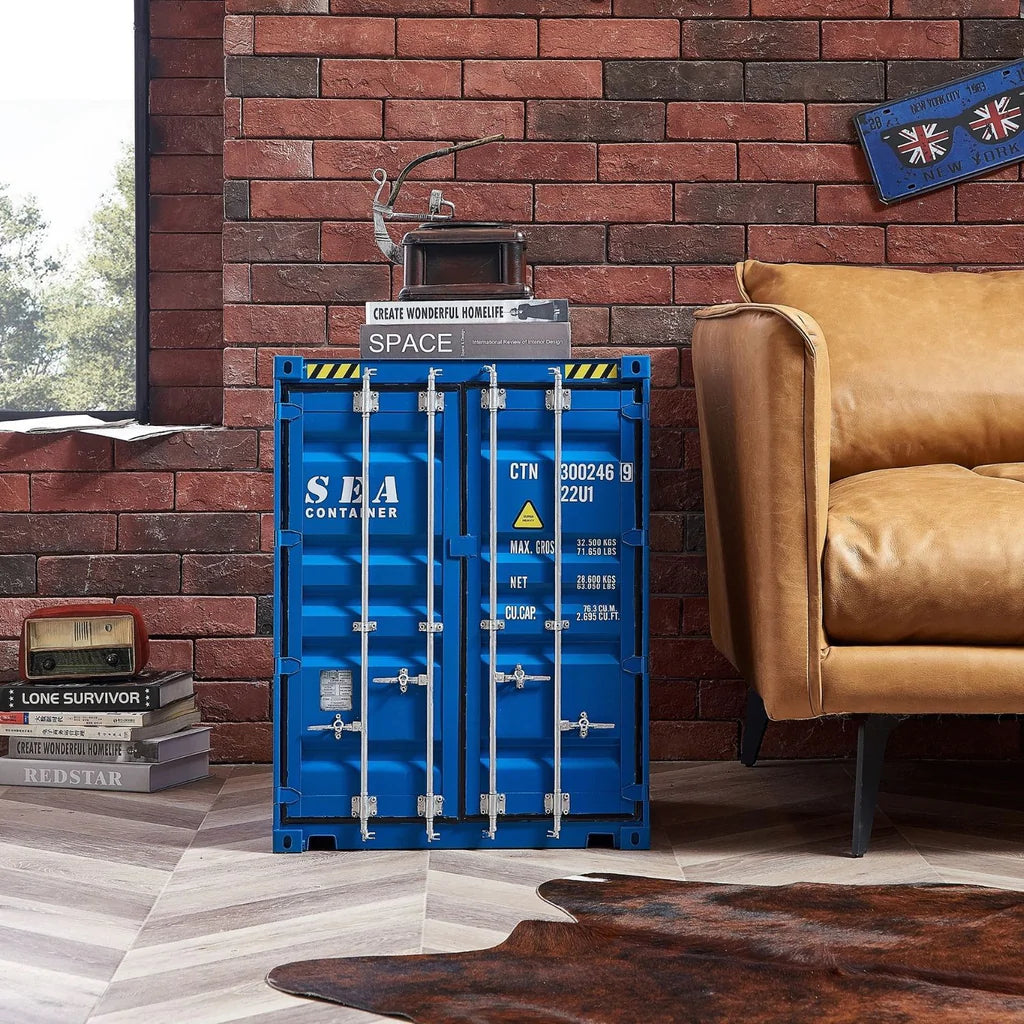 Fresh off the dock
The Large Cargo Cabinets are styled after the iconic, brightly colored shipping crates that can be seen stacked high in port towns all over the world. Functional and striking, these cabinets will set the tone for any room and provide more than enough storage. The Large Cargo Cabinets make a strong impression individually, but completely change a room when paired together.

Unique style
Eye-catching and distinctive design make these cabinets hard to miss and frequently talked about.
In Real Life
Video taken by an iphone 12. No filters, No edits.
Double doors
Two doors open wide for unrestricted access to this large cabinet's interior.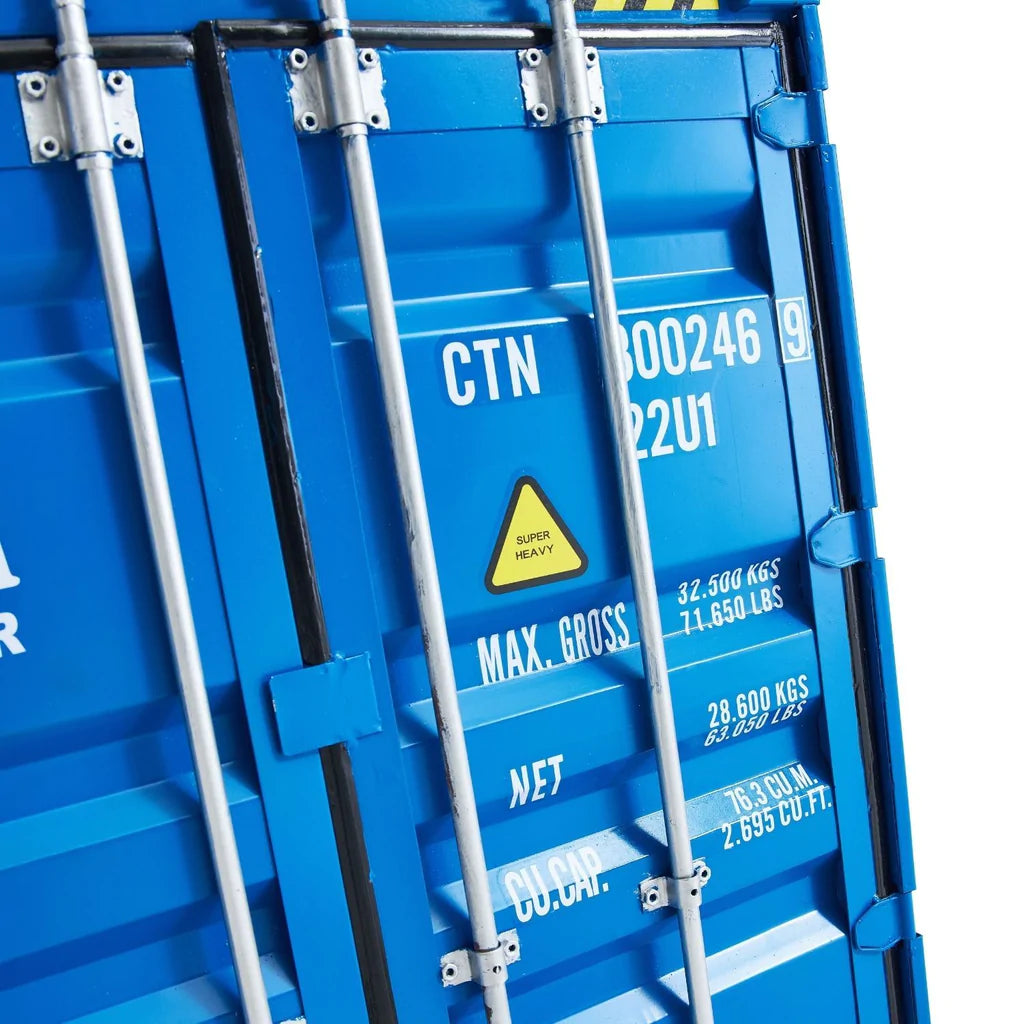 Highly detailed
The Cargo Cabinets have realistic markings like those found on authentic storage crates.
Dimensions
Dimensions
Width: 18.5"
Depth: 16.5"
Height: 24"
This product has no reviews yet.