Vault Side Table with Coded Lock
---
Add Protection Plan
What's covered
Width: 20.3"
Depth: 17.7"
Height: 21.7"
Iron is very sturdy and long-lasting material but will require maintenance to prevent rust like other metals. We recommend that you clean and wax your iron furniture at least once or twice a year.

To clean: Brush away any dust or debris with a cloth or the soft brush vacuum attachment. Use a scrub brush and soapy water to remove the remaining debris. Allow your furniture to air dry completely. Protect your iron furniture with an appropriate spray-on wax.

Treating stains: Remove any grease spots, such as from body lotion or spilled food, as soon as possible to prevent discoloration. If rust appears, remove with a wire brush or fine sandpaper and then apply wax or a touch-up paint designed for metal.
Carton Size: 18"D x 22"L x 24"H
Carton Weight: 28 lbs
Safe and sound
Keep your stash secure in the Vault Side Table complete with a real combination lock. Whether it's something valuable, something you want to keep out of tiny hands, or just something you want to keep out of sight, the Vault will keep your goods nice, neat, and secure.

Highly detailed
Reinforced corners, hand-wheel latch, secure lock, and replicated manufacturer's mark.
In Real Life
Video taken by an iphone 12. No filters, No edits.
Built strong
Made of iron for an authentic safe look and feel.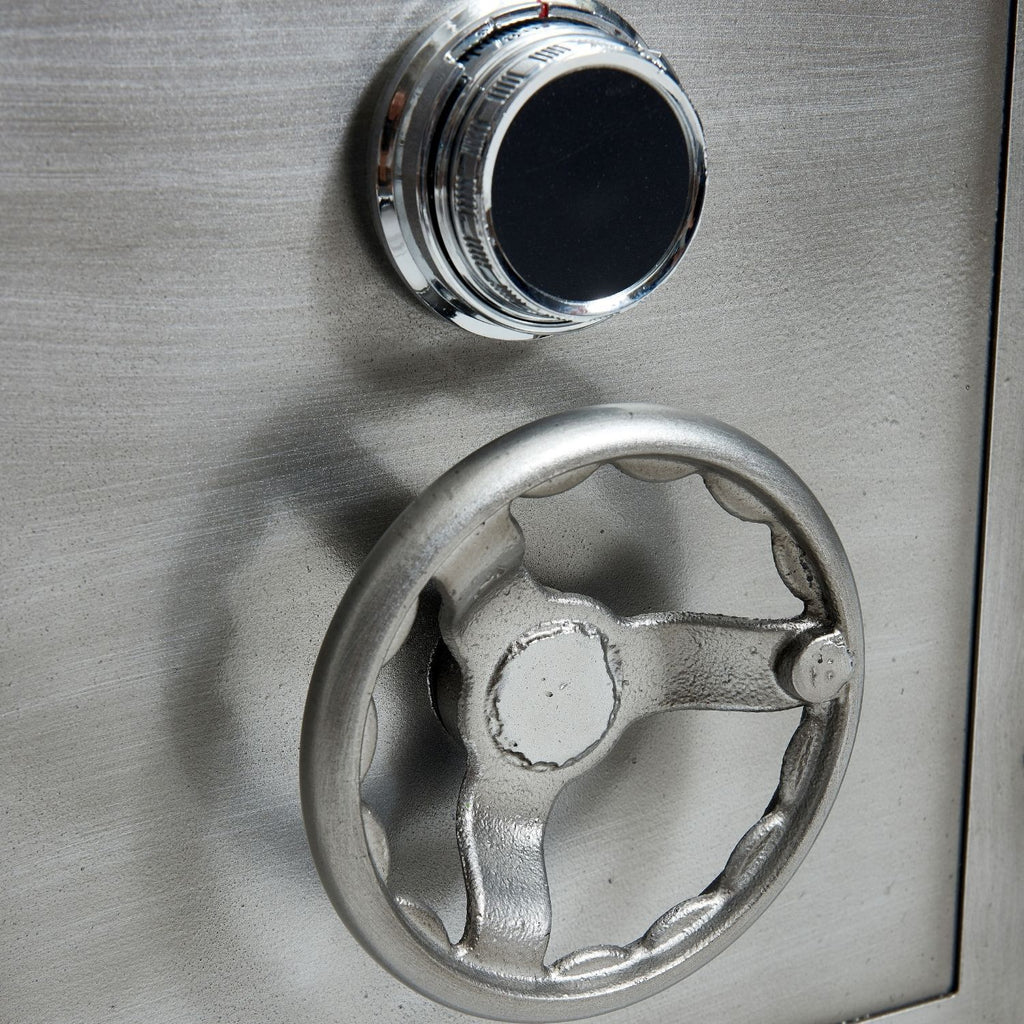 Real lock
Combination lock built in.
Dimensions
Dimensions
Width: 20.3"
Depth: 17.7"
Height: 21.7"
This product has no reviews yet.